I had just came back from our delayed honeymoon, which only lasted for a week. But well, it's better than none.
As usual, we took a lot of photos, and I come back to blog about it.
We flew to Schiphol airport in Amsterdam. This is my third time in this airport, and only the first time I really toured this city! We arrived in Amsterdam early morning, so I planned my route such that the trip started from Bruges (Or Brugge, because Dutch and French call it differently).
Below is our itinerary in brief
Day 1:
Arrived Schiphol, bought intercity train tickets to Bruges (Changed at Rotterdam and Antwerp; took about 3.5 hours, 46.40Euro per person)
Arrived in Bruges, took a cab to Hotel Ter Brughe (7.20Euro)
Lunch at Cambrinus (42.90Euro for two person)
Visited Belfort (8Euro per pax)
Drink at Cafe Rose Red (15.50Euro for two)
Day 2:
Visited Church of Our Lady (2Euro per pax)
Lunch at Matinee (32.90Euro for two)
Taxi to Bruges Train Station (10Euro)
Train tickets from Bruges to Brussels (13.80Euro per pax)
Taxi from Brussels South Station to Heart of Brussels B&B (16.90Euro)
Dinner at McD (15.05Euro for two)
Day 3:
Bought 10 trips of metro tickets (13.50Euro)
Musical Instruments Musuem (8Euro per pax)
Atomium (11Euro per pax)
Dinner at Le Pre Sale (43Euro)
Day 4:
Visited flea market
Had onion soup at La Clef D'or (4.30Euro for onion soup and coffee)
Had seafood lunch at Noordzee Mer du Nord (36.50Euro for two)
Taxi to Brussels Centraal Station from B&B (8.80Euro)
Train tickets from Brussels to Amsterdam (37.75Euro per pax)
Amsterdam public transport ticket last for 24hours (7.50 per pax)
Dinner at Grand Cafe Mynt (31.65Euro for two)
Day 5:
Breakfast at De Stadskantine (13.70Euro for two)
Visited Albert Cuypmarket. Had local snacks, Haring (3Euro) and Proffertjes (2Euro)
Visited Van Gogh exhibition at Hermitage Museum (15Euro per pax)
Had snacks at Albert Cuypmarket (6.20Euro for two)
Coffee and cake at Cafe De Raedt (11.40Euro for two)
Visited Red Light District
Had dinner at La Paella (19.35Euro for two)
Sex Museum (4Euro per pax)
24 hours public transport ticket (7.50 per pax)
Day 6:
Breakfast at Village Bagels (13.55Euro for two)
Train tickets to Koog Zandijk (5.80Euro per pax for return)
Visited Zaanse Schans (windmills)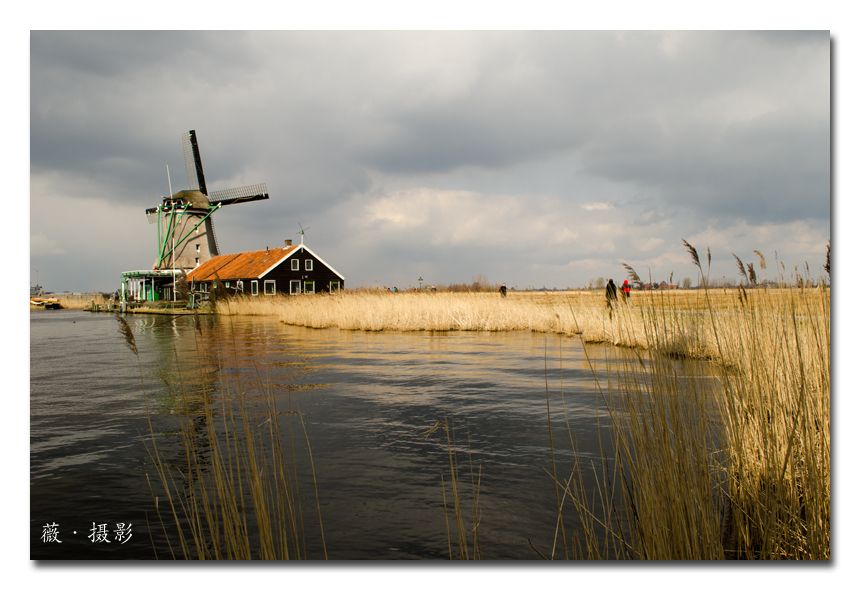 What represents Holland more than windmills :)
Pancakes as lunch (26.15Euro for two)
Heineken Experience (27Euro for two, bought at 20% discount)
Dinner at Dam Plaza (44Euro for two)
Day 7:
Breakfast at More Cafe (20Euro for two)
Visited Heineken Experience AGAIN to redeem free gifts
Visited Rembrandt Art Market
Had coffee and pancake beside the Art Market at Cafe Monico just to enjoy the sun
Walked towards Dam Square, visited University of Amsterdam
Had croissants and pastry at De Laaissie Kruimel (9Euro for two)
Bought 1hour public transport ticket, to go back to our room for the luggages, and to the airport (2.80Euro per pax)
Train tickets to airport (3.80Euro per pax)
Went to airport, end of trip
Now, I'll be arranging all the photos, and blog about them bit by bit.
Stay tuned! ^^