You should not miss
Van Gogh
if you're visiting Amsterdam. You will probably miss the tulips season (like I did!!), you will probably skip some museums (there are plenty, it's simply impossible to visit all), you will probably skip eating herrings (something like our "kiam hu") etc, you MUST NOT miss Van Gogh!
When I was doing research on my Amsterdam itinerary, to my "horror"
Van Gogh Museum
was closed for renovation. I was really disappointed. However, Van Gogh is one of the most important icon in Amsterdam, sure they will house Van Gogh's paintings somewhere temporarily.
Well, the answer was
Hermitage Museum
, the museum I didn't really put into plan had just made its way back into the itinerary again.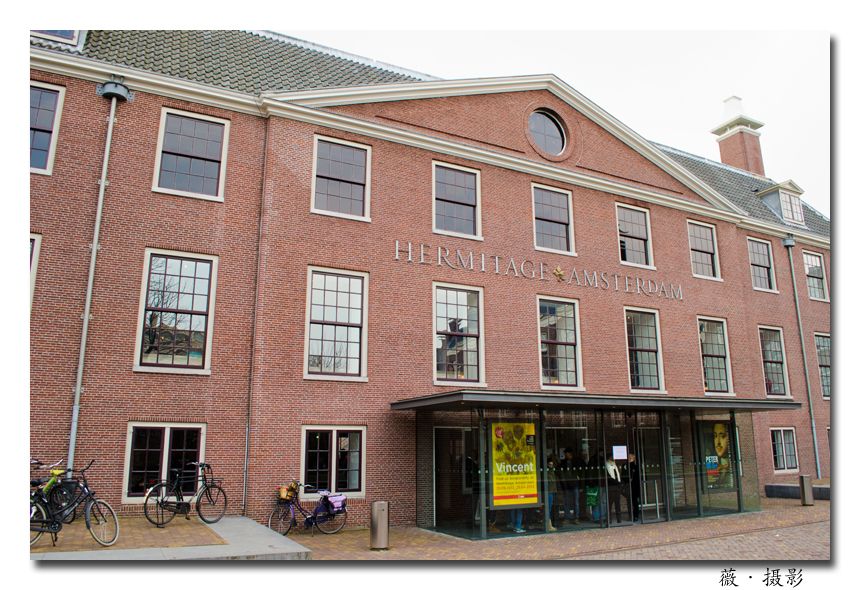 The back door of Hermitage Museum when we're done visiting
I was not very diligent in making the ticket booking of museums as I thought it shall be fine. But yet... when we joined the queue, we were exactly in front of this sign.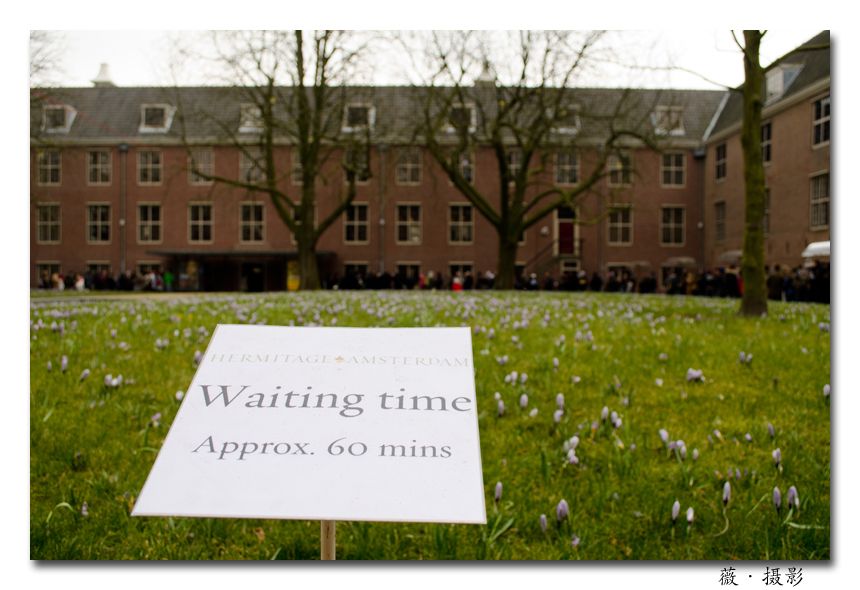 Torturous one hour waiting time
Only visitors with their own print out tickets can queue at the fast lane. The rest of us had to join the normal queue.
Slowly we were here.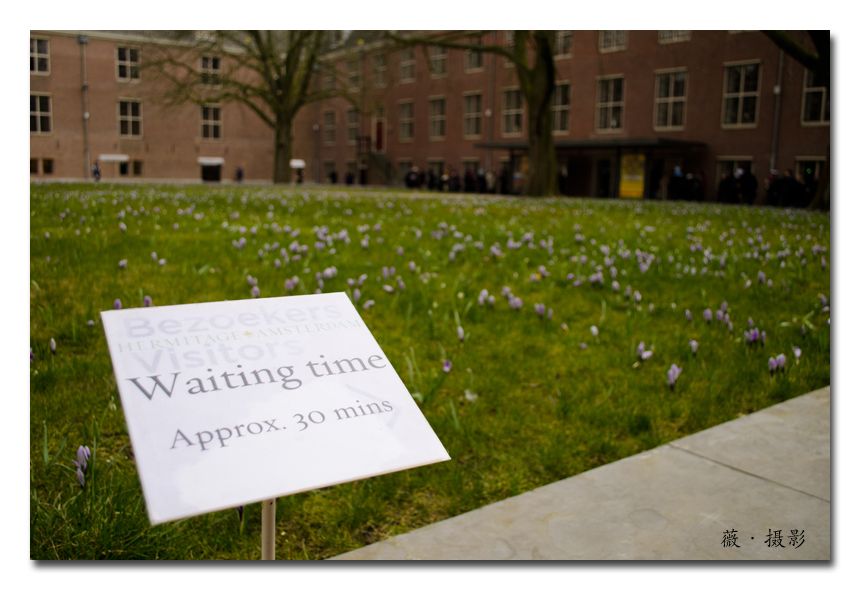 Half an hour more!!!
When we're finally here, it started to snow. Yes, snowing in spring, that's how weird the weather was when we were there. Global warming is real! The colder it got, the stronger I wish I would be in the warm museum as soon as possible.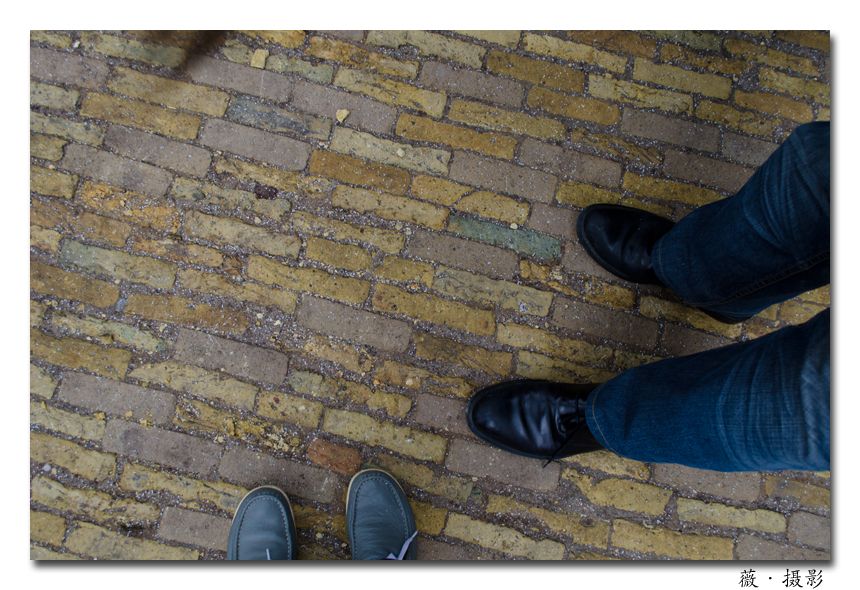 Some snow on the ground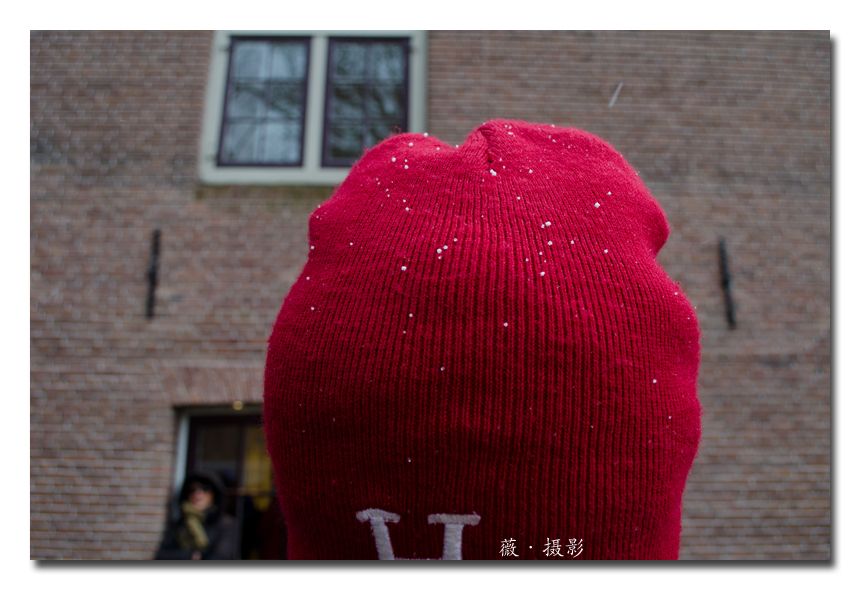 Just to show you the snow on our head, that's the Man's head
Finally we got in. It's nice and warm inside. Like most of the museums we went, you're required to leave your bags and/or winter jackets in the locker. Hence, if it's possible keep your things as simple as possible.
It's prohibited to take any photos of Van Gogh's work. So there will be no photos sharing.
I can't describe how it feels when we're finally standing in front of the paintings. Every single stroke was clearly seen. I was imagining Van Gogh painting crazily when he had his panic attack. We saw the Sunflowers, Almond blossoms, Irises, Potato eaters (I don't fancy this one), and a lot more that I just can't name them. Too plenty of them.
But then, I realized there's no Starry Night. My favourite. So I went to ask the security. The answer I got was:"I am really sorry, but we do not own Starry Night. It's currently in museum in New York."
:(
Still, it's really wonderful to being able to see Van Gogh's painting so closely. To observe every stroke. If you're going to Amsterdam, and not wanting to miss Van Gogh, one important thing, book your ticket early! Don't end up in the long queue like we did.
Ticket to Hermitage Museum for Van Gogh's painting, was 15Euro per pax. Since Van Gogh Museum has reopened now, please visit the page for more updated details.