Atomium wasn't in my planning initially. However, after I knew that it's built in year of 1958, I became interested in it. I didn't expect this building to be this old, even though not as old as all the other attractions which were there since a few centuries ago. However, I expect this Atomium to be fairly recent!
The Atomium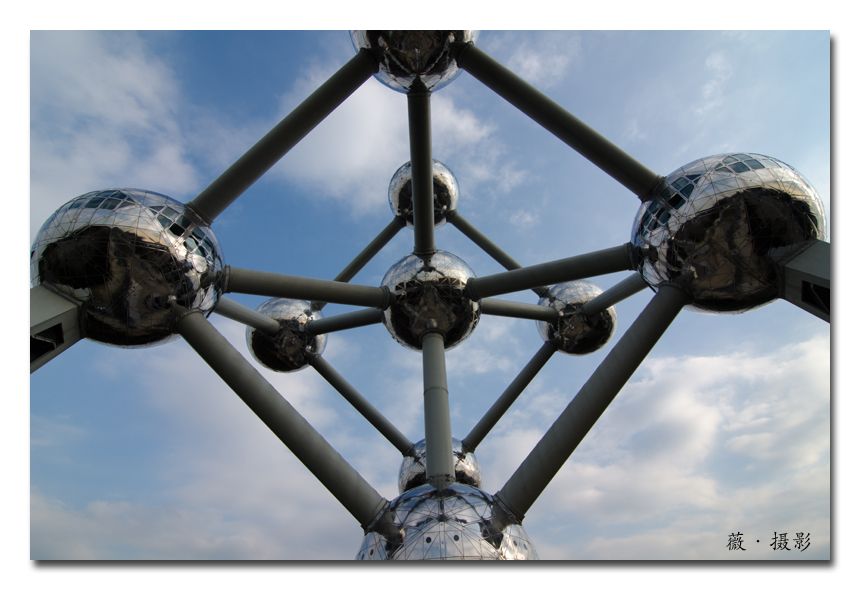 Closer look
The Atomium is a "body centered cubic", crystal structure of iron. It's built in year of 1958 for Expo. And was meant to be demolished after Expo. However, it got so popular, eventually it was kept until today.
If you purchase a ticket for entrance, you'll enter from the atom from ground, and like any other tall building in the world, you'll take a lift that goes straight up to the highest level to enjoy the view of the city.
Realize there's only a little skyscrapper in the city that stood out among the buildings
Very gloomy day, nothing much to view actually
After viewing from top, you can go back down to ground floor, and take escalator or stairs to other "atoms" for some other exhibitions. However, to our experience, that's really redundant. The exhibition was so boring and totally waste of time. We simply walked a round because we have to get to the other side to get down.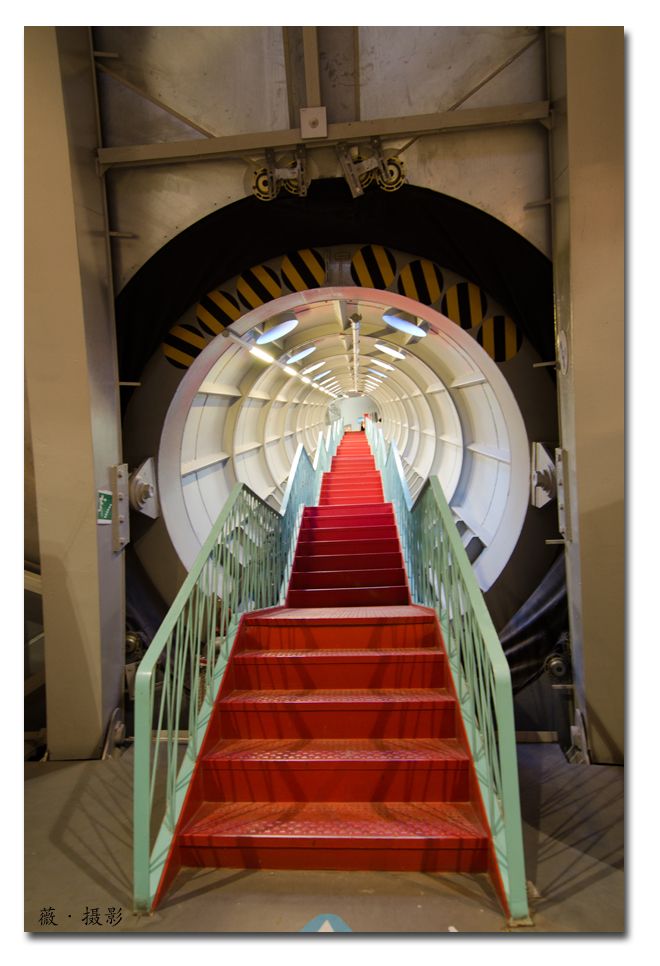 Stairs to another atom
The entrance is 11Euro per person. In my opinion that was a bit expensive because the view was just okie. Maybe the weather wasn't very good. Besides, the exhibition was very badly done. However, I wouldn't say it's not worth to visit at all, at least I admire the engineering that was done back in 1958. It's still amazing even for today's standard. (sorry, I'm a nerd)
Maybe another better way for visiting the Atomium is to make reservation for dinner at the highest level . I think it'll be great to enjoy night view while having dinner. It should be romantic. We didn't make reservation because our itinerary was not fixed entirely. It's a shame.
How to go?
With Metro, everything and everywhere is accessible. Atomium can be reached by Metro, simply alight at Heysel station, Atomium is just a few minutes away.