You have the right to say that I'm chocolate overdose over the few days since last weekend. I simply have too many cooking chocolates in the fridge. I have cooking chocolate bars, semi sweet chocolate chips, dark chocolate chunks... I am kinda determined to finish them :P
So, today I made chocolate cookies after the breakfast (
Psst, guess what we had for breakfast, the chocolate toast!
)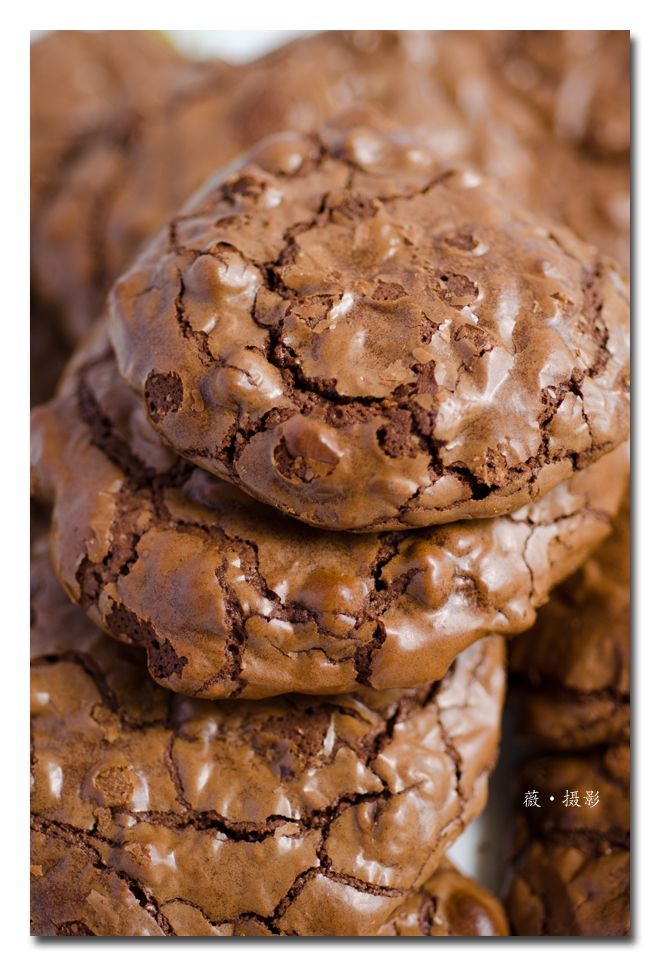 Totally sinful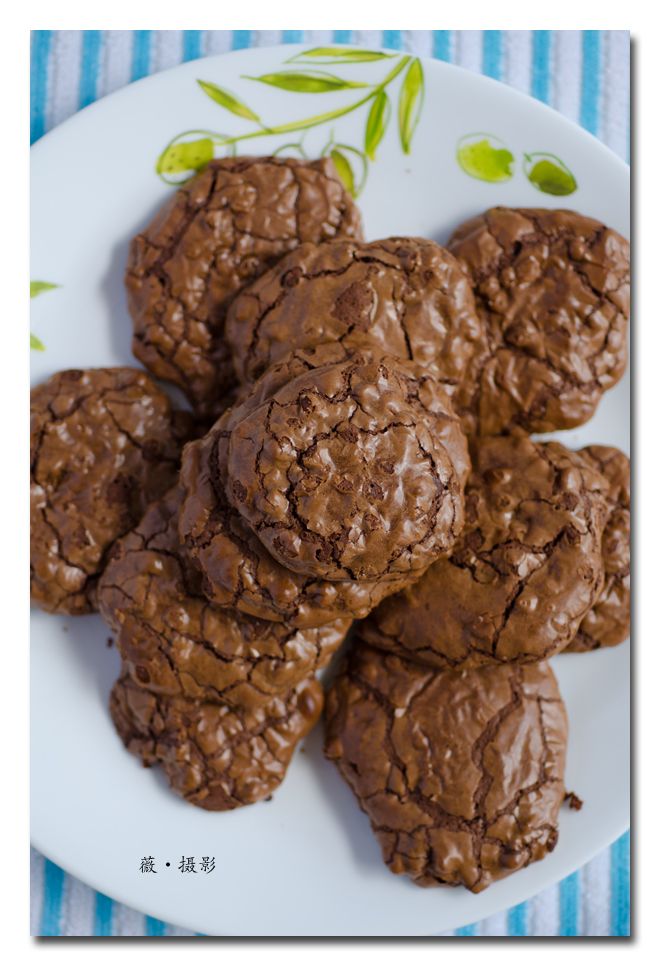 A dozen of sins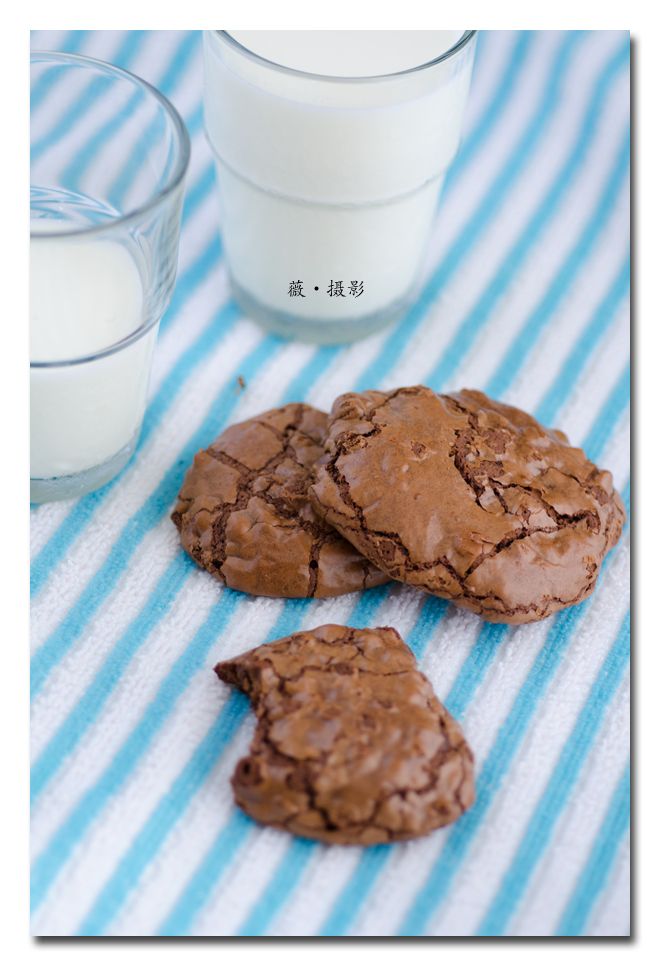 Goes well with a glass of milk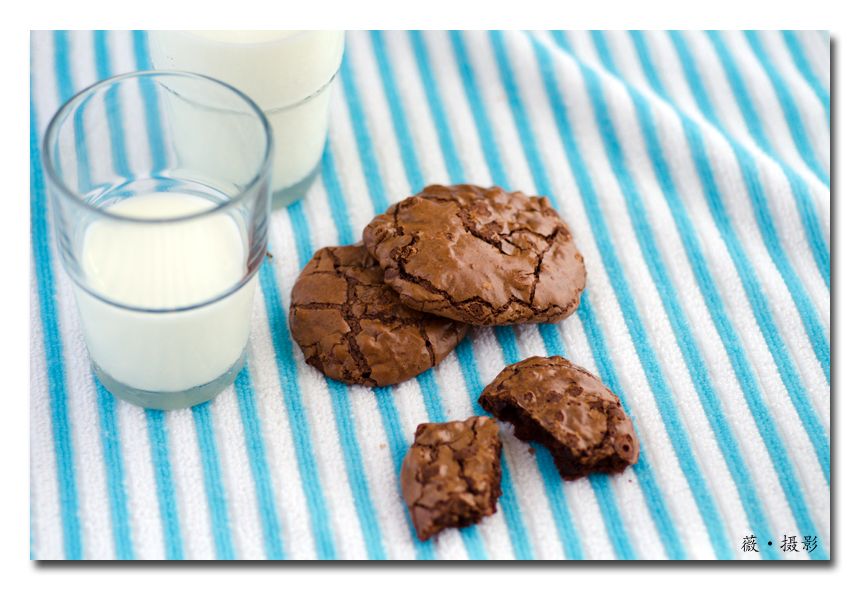 Gave in to the temptation, ate as I took photos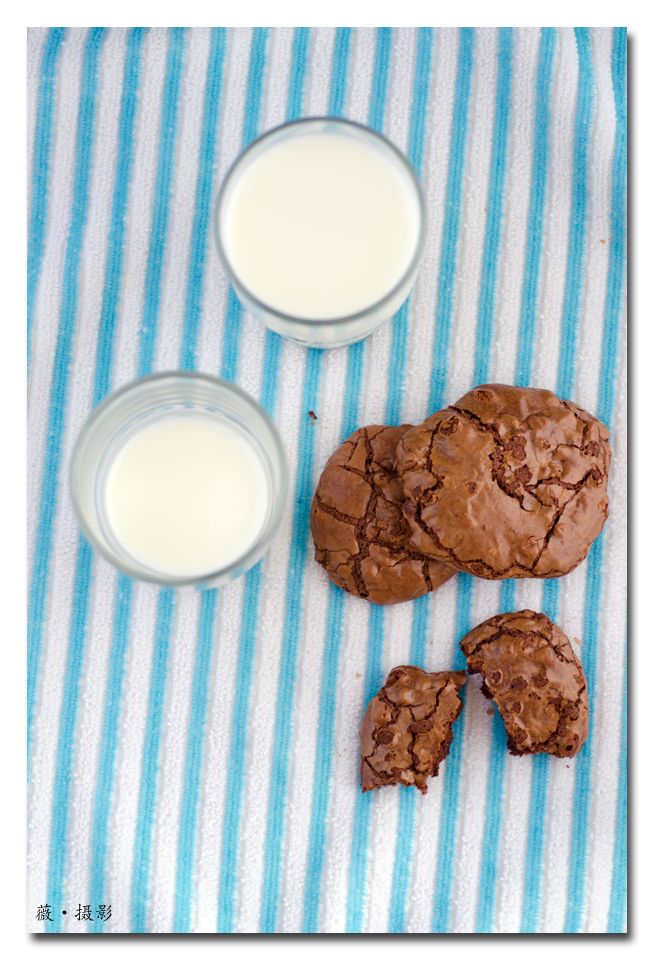 Yumz
Now you see, now you don't!
I won't say it's the best in town, but I can surely tell you it's quite decent cookies for a first timer. I think it can be less sweet, I've already reduced the sugar amount compared to what is being recommended, but I think I can reduce further more.
Anyway,
this is the recipe
. The full recipe yields 2 dozen of cookies. As usual, for a first time, I'll make only half recipe, so therefore, I have a dozen of sins sitting in my kitchen now. Not for long though.