If you're going to Brussels, this will definitely be something that I would ask you to try. You may not like museums, you may not love arts, but you must eat! Right?
There are two reasons to eat at Noordzee Mer du Nord. First, for the fresh seafood. Second, for an experience of what locals do. I always like to try what locals do or recommend. When I was doing homework for this trip, this small little shop just keep popping up on Tripadvisor, or some other blogs. So, I've decided no matter what it takes, I MUST go!
And we finally did!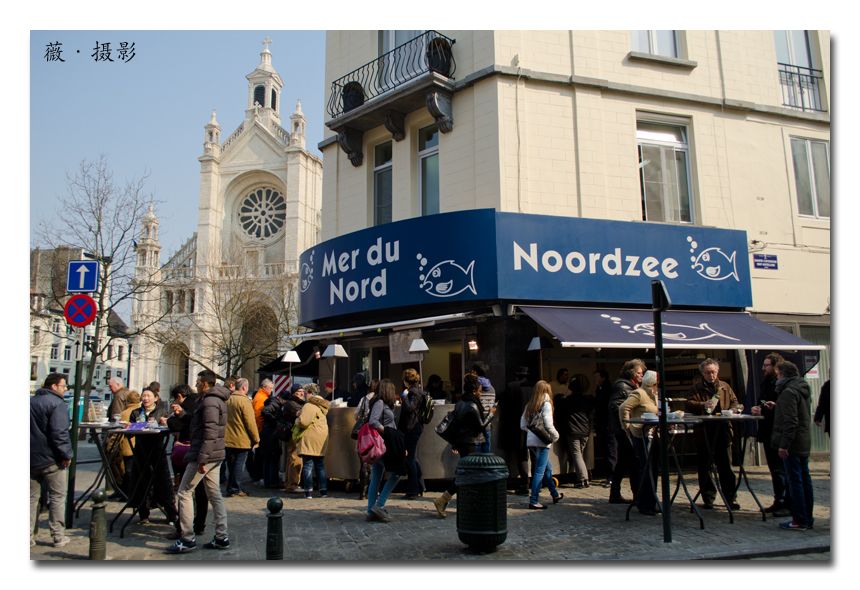 When we asked Jan, the owner of our B&B regarding this place. He told us this shop started as a shop that sells seafood. Then one day, they served the customers fish soup. And somehow the fish soup got famous, and slowly they started to serve meals. But still, they sell the fresh seafood like they always do.
I knew exactly what I want to order even before I go (after nights and nights of reading what other tourists had....)
No. 1: Fish Soup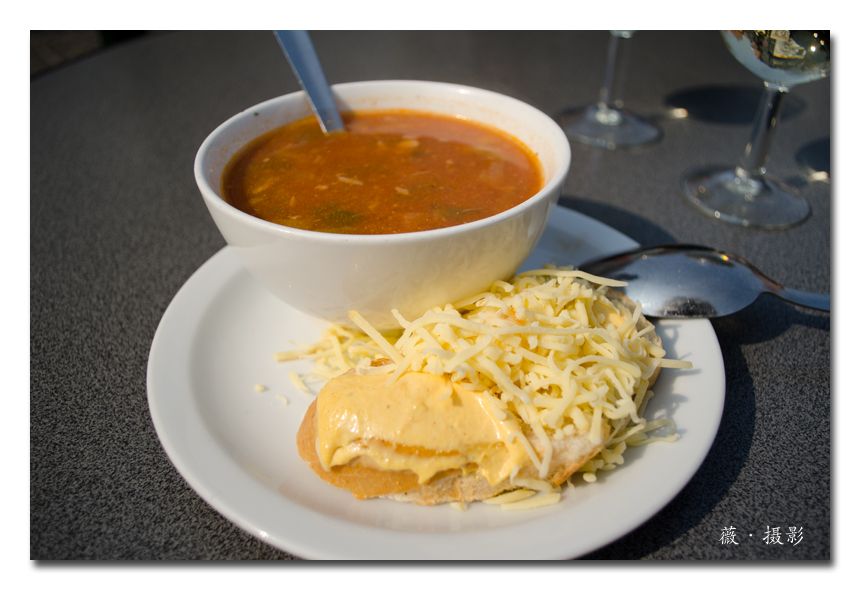 No. 2: Scampi
These were the two most recommended on the internet.
No. 3: Scallop (Saw some very appetising photos by Japanese tourists)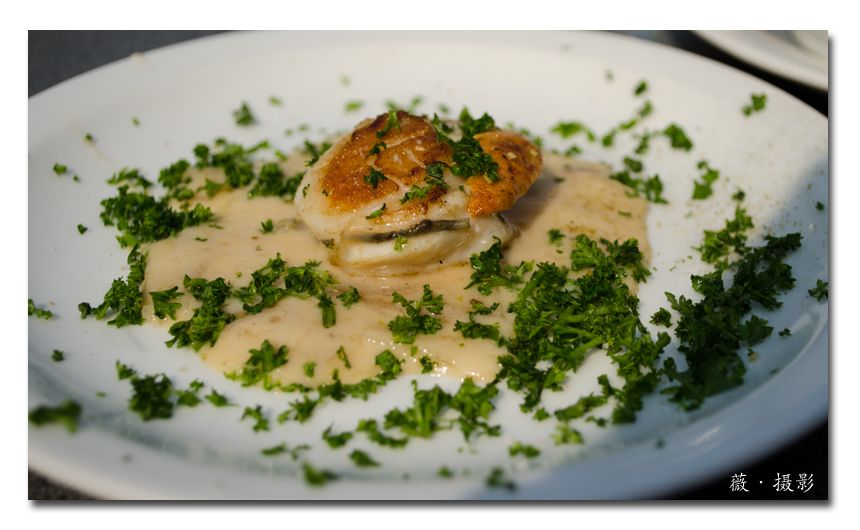 It appears the scallop was only average. Don't be confused, it's really one scallop. When the kind girl asked me, one? I said yes, I thought that means one portion... Apparently it meant one scallop! But it's a mistake in a bliss, since it's just average, we have more stomach space for more food!
She recommended this to us, but sadly I've forgotten the name of the dish. I'm not a shell person, we ordered because she recommended and yes, it's fresh.
We realised the crowd started to come in as we're eating, by 12.30pm, customers have to move more tables to the open space opposite the street. And yes, don't be surprised, it is not a restaurant, so you're not expecting a place to sit. Stand outside like everybody else, eat that fresh seafood and drink the white wine :)
We're so tempted to order more, the Man was really happy when I agreed let's eat more! (Because I normally raise white flag that I can't take any more food anymore) He ordered what Jan recommended, shrimp croquette. And deep fried calamari, which I insisted not to order because of the Spain experience, I generalised that European calamari is not as delicious. But Noordzee Mer du Nord proved me wrong.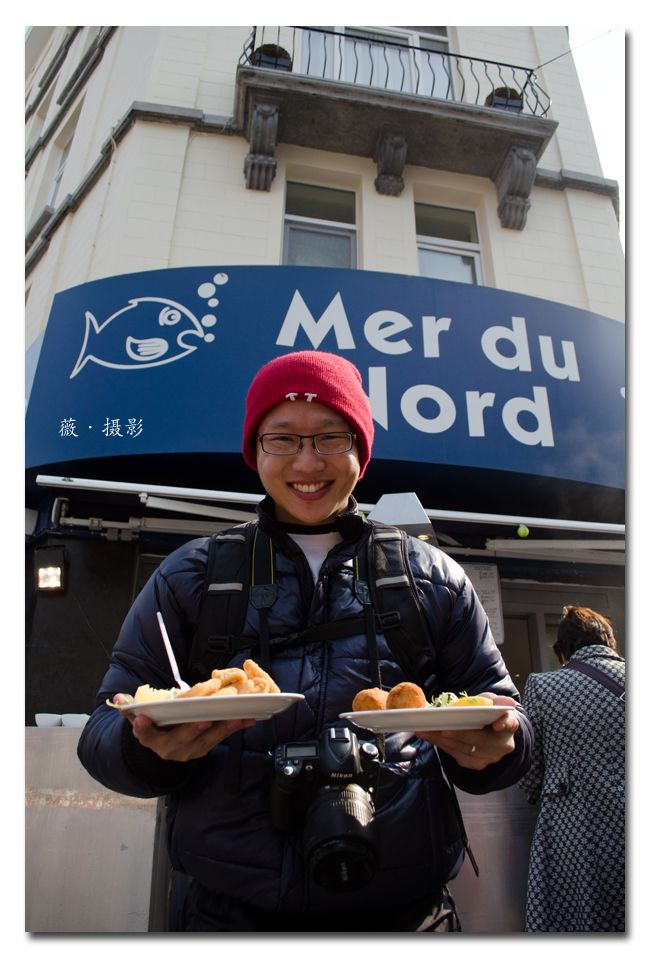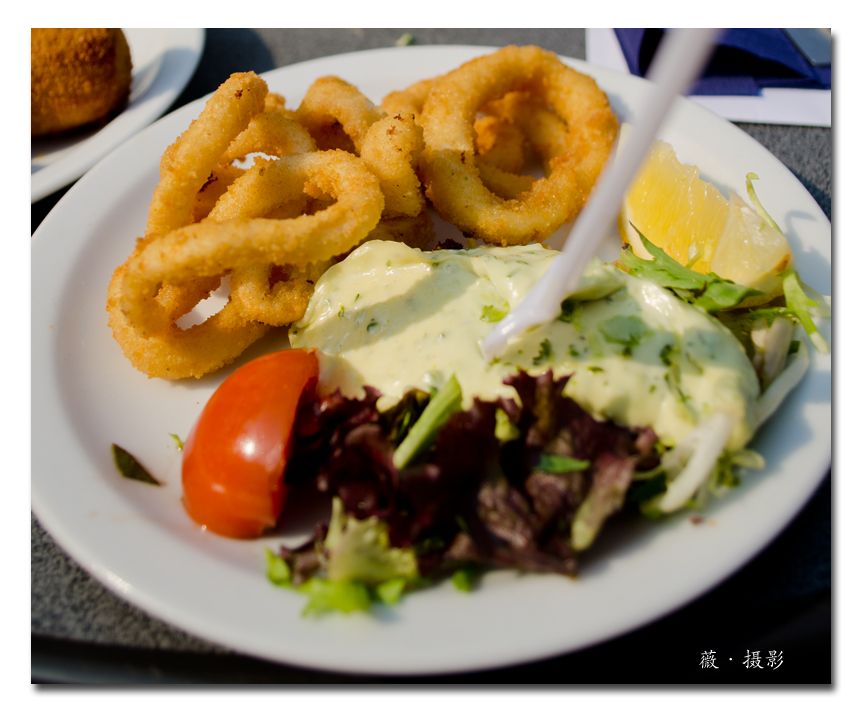 So how it works?
Order your food from the counter and make the payment. Then, they will ask for your name. Get a table to stand around, or you can chose to eat at the counter as well, while enjoying the view of the kitchen. Wait for collection of the food, they will shout out your name!
Tips:
If you're going there for lunch, try to make it by 12pm. After that the crowd will start to come in. I think it's a perfect timing because you get to eat, while enjoy the atmosphere.
How to go?
The address is 45 Rue Sainte Catherine. The nearest metro station is St Catherine.
We spent 36.50Euro with whatever I've listed above and two glasses of wine.