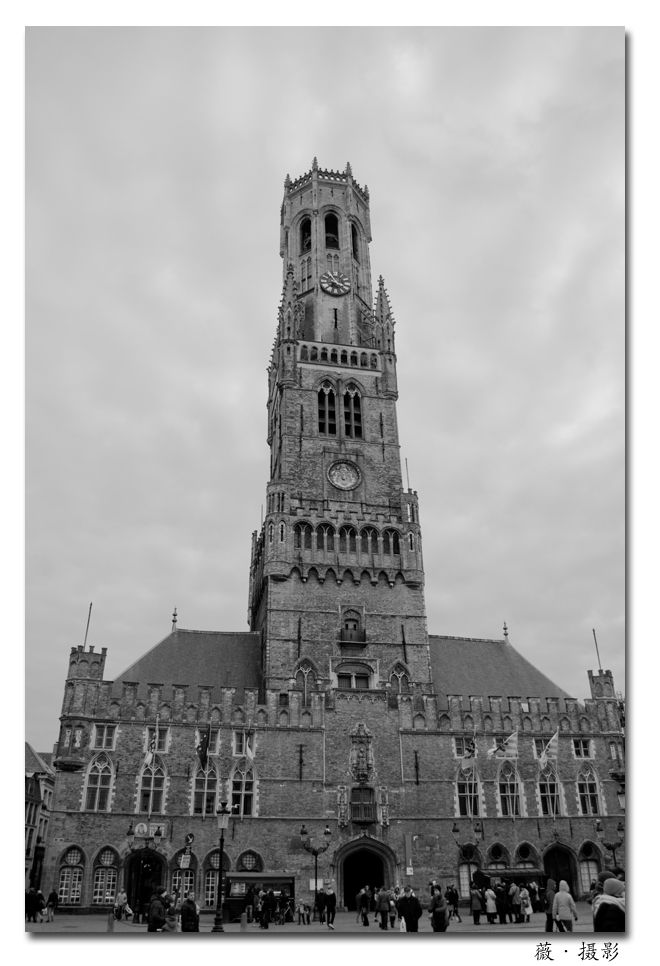 Belfort
This is Belfry tower, the bell tower of Bruges since the medieval time. Belfry is located just next to the Markt since year 1240. It is 86m high and to reach the top of the tower, you will have to climb 366 steps. It didn't sound like a lot. But the steps are very steep and narrow which only allows one person to move. So, whenever you hear a person would cross your path, you would have to stay at one corner of the steps and wait till they pass.
The steps get narrower and narrower towards the top. It gets more and more scary to the top. This is definitely not small children or wheel chair friendly.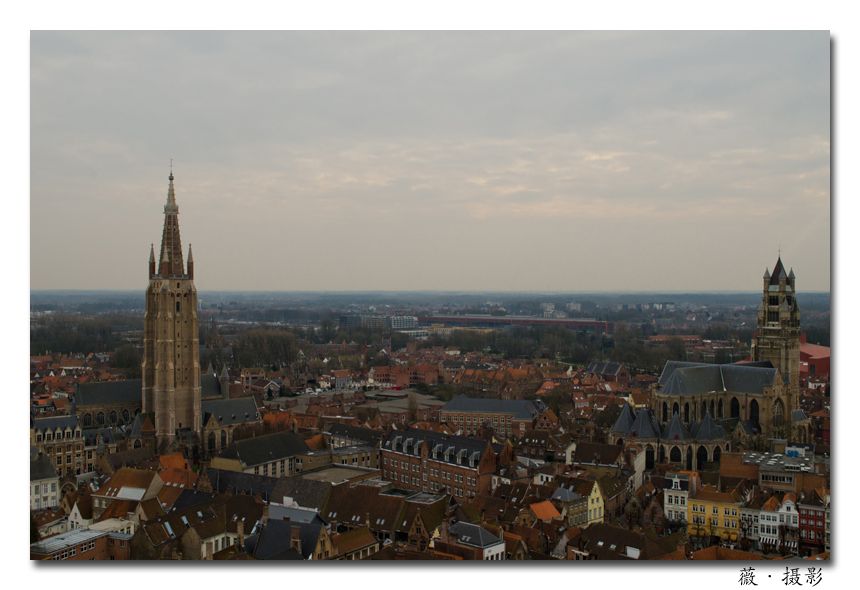 View from top of the tower
This is the view when you're up to the top of the tower!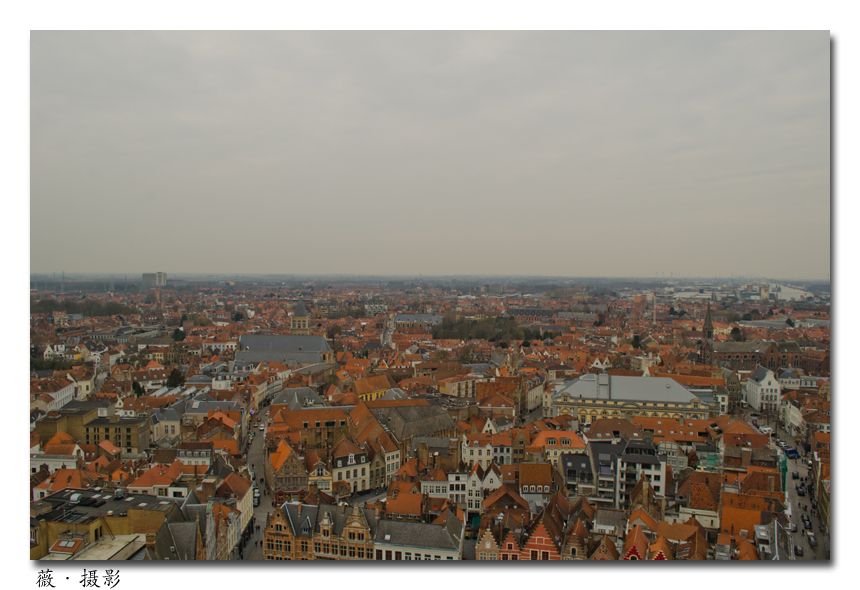 Another view from tower
And this too!
It wasn't as nice as this when you're up there, because there were wire mesh to prevent accidents. So, it was little bit disappointing. But what the heck, we still take pictures like crazy. It was very cold and windy up there. Plus, the 47 carillon bells ring once in 15 mins, which makes talking very difficult :P
Like any other high tower in the world, it indicates the distance between the tower to another city.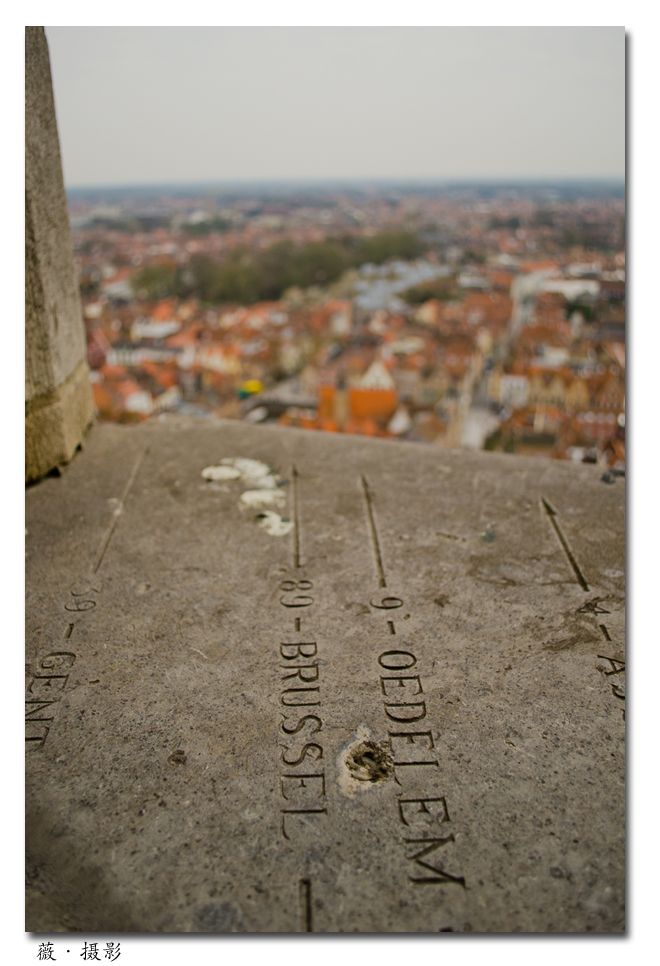 Brussels!
Brussels, where we are heading to.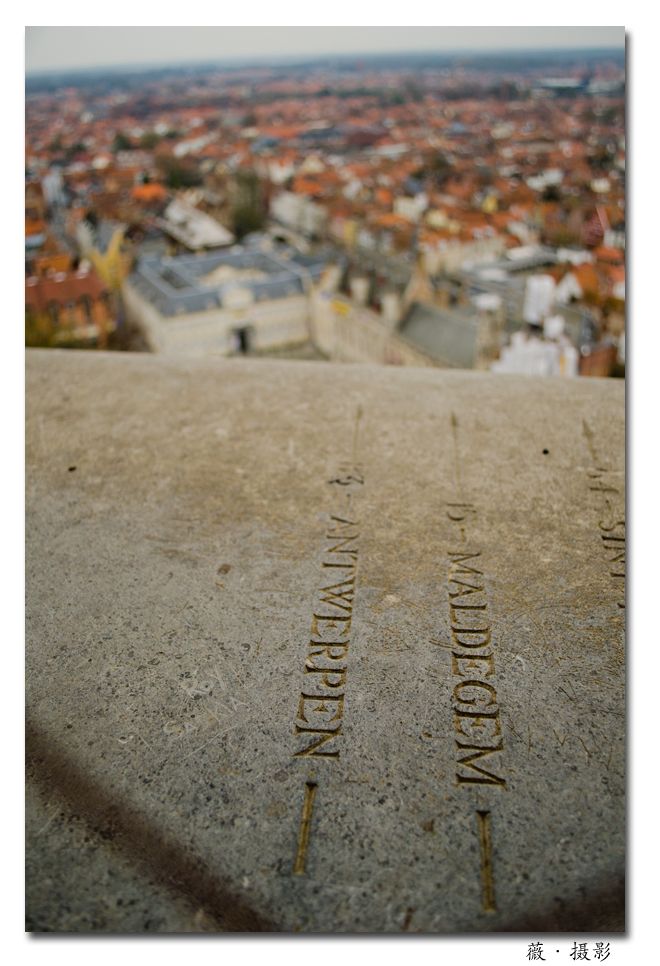 Antwerp
Antwerp, where we changed a train to come to Bruges.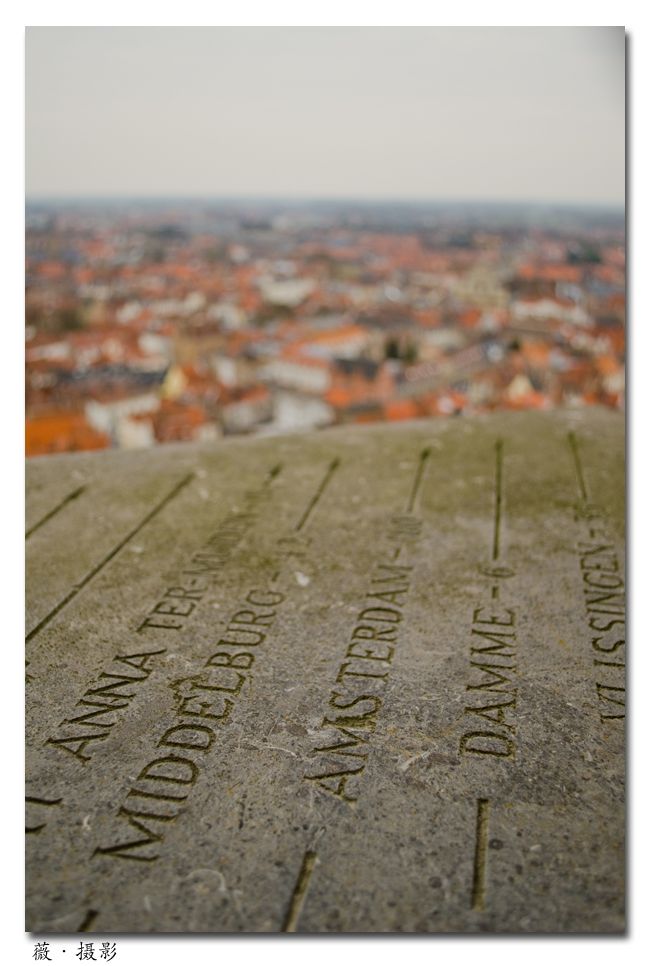 Amsterdam
Amsterdam, where our journey ends.
Entrance to Belfort is 8Euro per person. It remains open on Monday even though most attractions are closed.
I personally find that the 47 carillon bells are very interesting. However, I didn't take any video when I was there. So, I'll share some videos from Youtube below.
I supposed this huge music box mechanism is the one that control the bell at the top. You would see this half way to the top.
This is when the bell rings~
(Disclaimer: I do not own this videos, I copied them from Youtube)
Is it worth a visit?
Yes, why not! Plus, it's a UNESCO heritage! You should :)