I like bruschetta because it's simple to make, delicious to eat.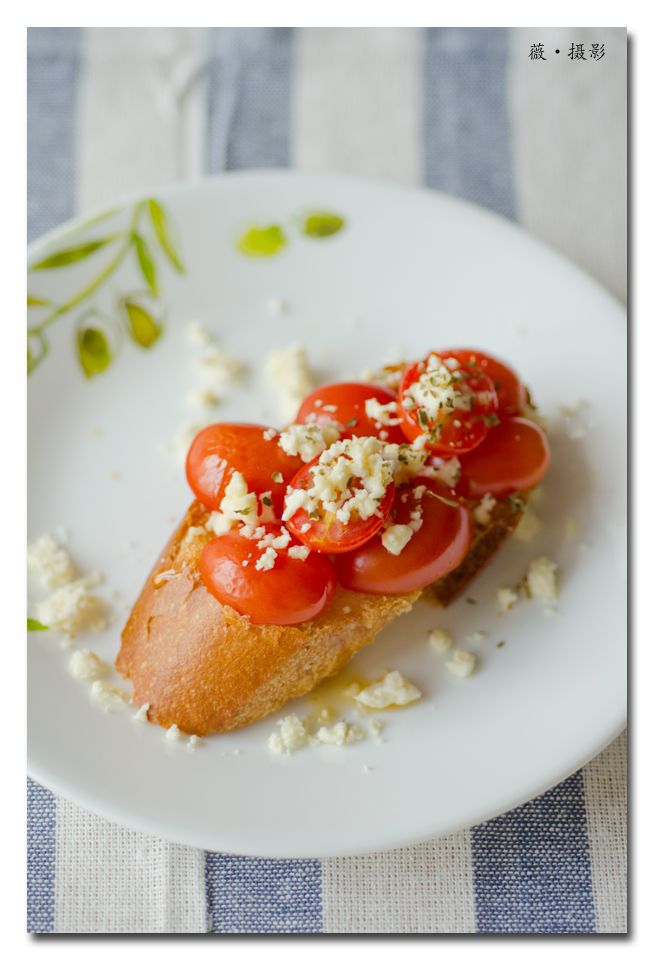 Cherry tomatoes bruschetta
I never really do research on how others make their bruschetta, I just put the ingredients together, and assume I've made one myself.
Ever since the trip to Spain, I realized cheese with strong pungent smell goes very well with honey! And I've tried a feta cheese with honey bruschetta in Cozy in The Rocket in Penang (will blog about it later on), it helps to prove again, this combination is heaven made.
So this is what I did for my own bruschetta:
1. Preheat the oven to 180 degree Celsius. While waiting, wash and cut the tomatoes.
2. Spread some butter on the baguette.
3. Place the cut cherry tomatoes nicely on baguette.
4. Toast them in the oven for 13-15 minutes.
5. Once ready, sprinkle feta cheese, honey and herbs as much as you like.
6. Serve.
Oh wait! Asians At Work! Snap a picture and share it on Facebook :P