So, don't think that cafe only served coffee and some light food. We learned this by drinking.
For we had a pretty
heavy lunch at Cambrinus
, we wanted to have some lighter dinner. So we went to
Cafe Rose Red
, it's one of the top 3 recommended by other tourists. I didn't really read what were the comments, I noted down the address and opening hours. (Noting down opening hours is very important when travelling in Europe)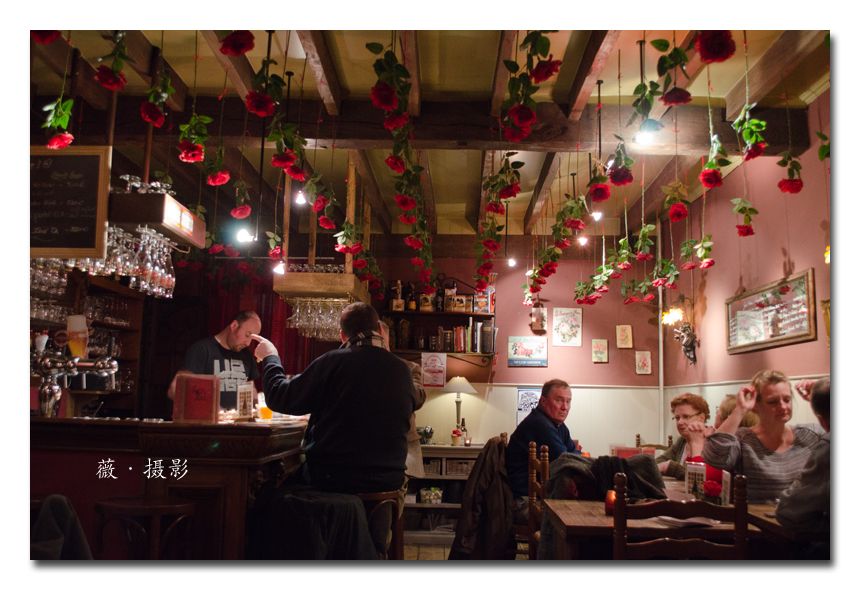 Align with the name, there are red roses everywhere
The name came from Stephen King's book
To our surprise, this little cozy cafe, is not a cafe like what we think, it's more like a bar than anything else. There's no other food, except for some finger foods that they suggested to go along with beer.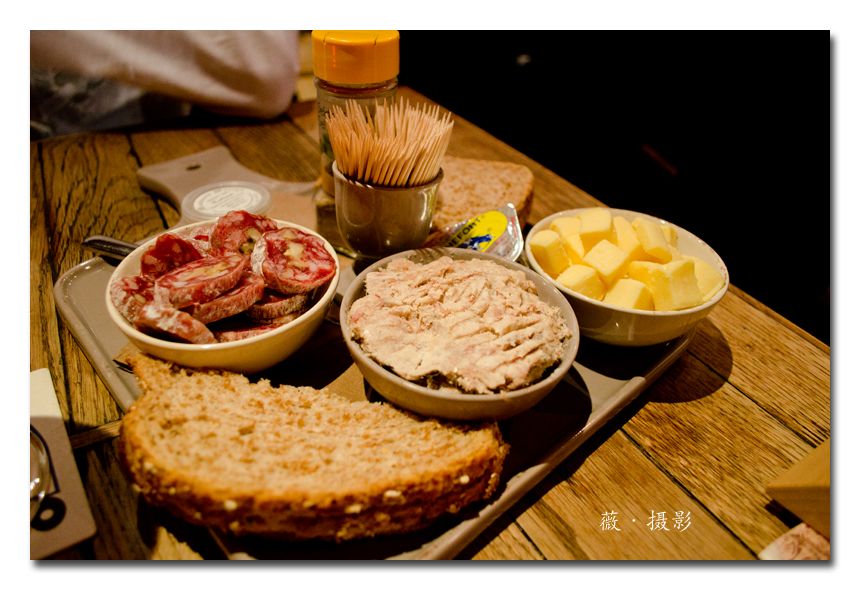 The finger food that were recommended by the waiter
This is what we had. Sausages, which is very different from what we had here, the Man didn't like it but I can accept that. Cheese, of course I can take that! The bowl in the middle is pork. The texture was a little like pork floss, and it's supposed to go with the bread.
Trappist Beer
For beer, I ordered
Trappist beer
. This is one of the beer that everybody recommended. This beer is brewed by monks. It's still the higher percentage alcohol beer, I forgot how much was it but it's pretty good.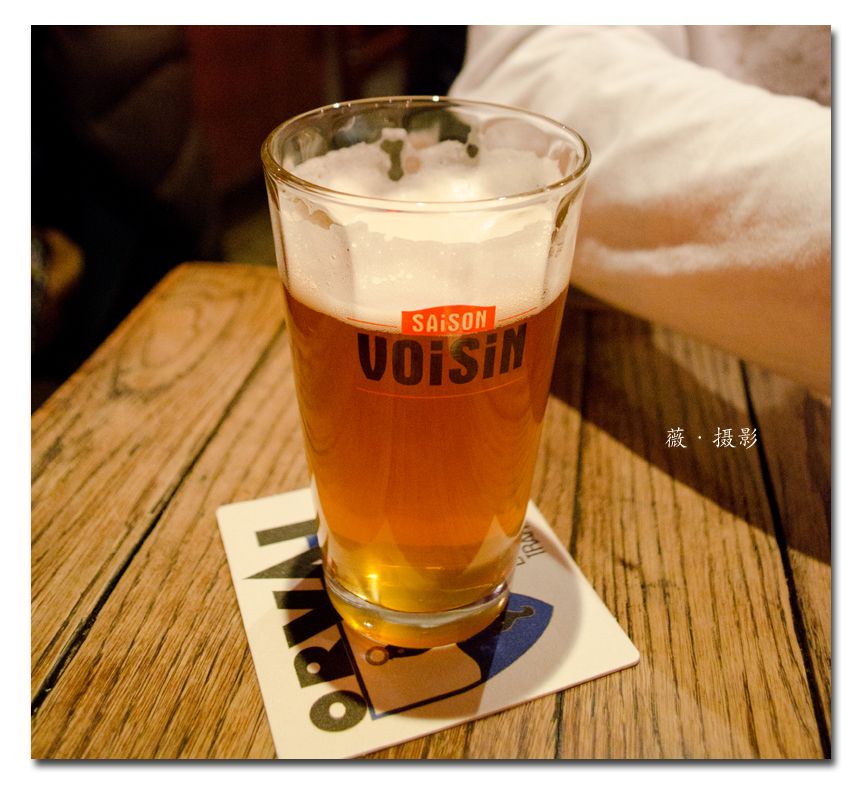 Saison Beer
The Man had Saison, lower alcohol content. He didn't like it, to him it's a little bit sweeter.
It's not a cafe that serves 300-400 types of beer, but it is tucked in a quiet alley with cozy environment. I would really say it might be really better than the popular bars where there were just too many tourists. The service was good too! But please don't go if you're not a drinker! Beer is the only thing they serve :)
Cafe Rose Red
Cordoeaniersstraat 16
,
Bruges
8000
,
Belgium