On our second day in Bruges, we do not know where to eat in particular, but we know we MUST try Belgian waffles and mussels for sure.
We ended up in Matinee Restaurant. I didn't came across this name when I was doing researching, but it turned out good :)
We were very greedy, we ordered a lot. I wanted to eat like a local, so it's only with butter and sugar, no chocolates or any extravagant thingy as toppings. But I did scrape the sugar away.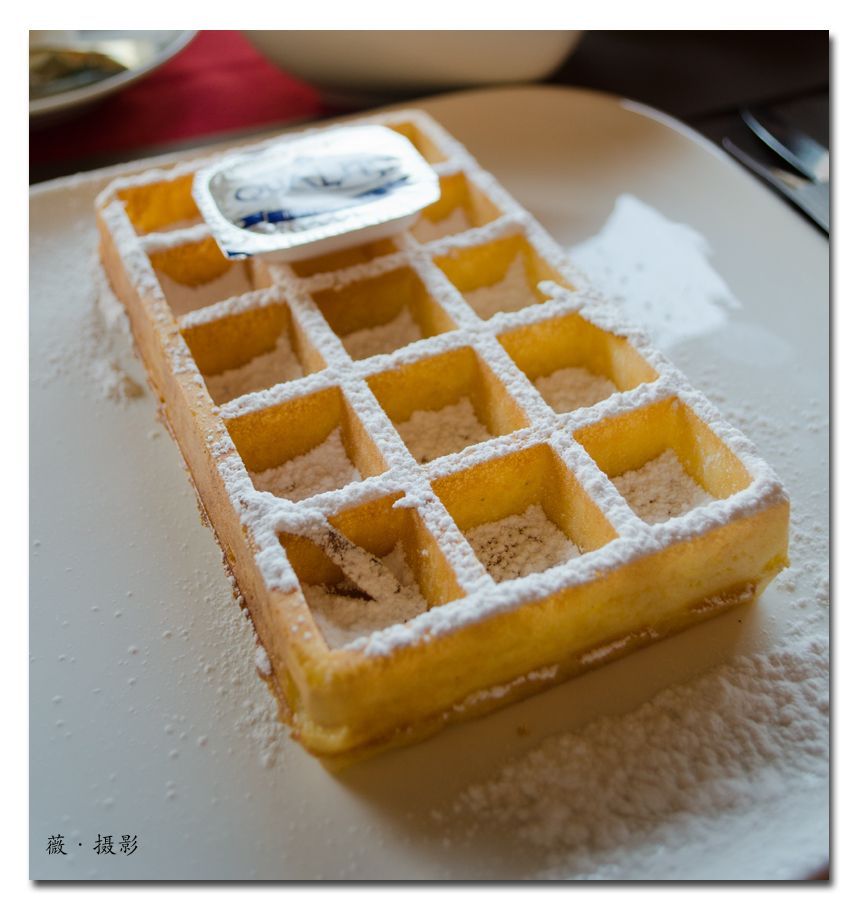 Belgian Waffle
And mussels, that's simply a MUST when you come to Belgium.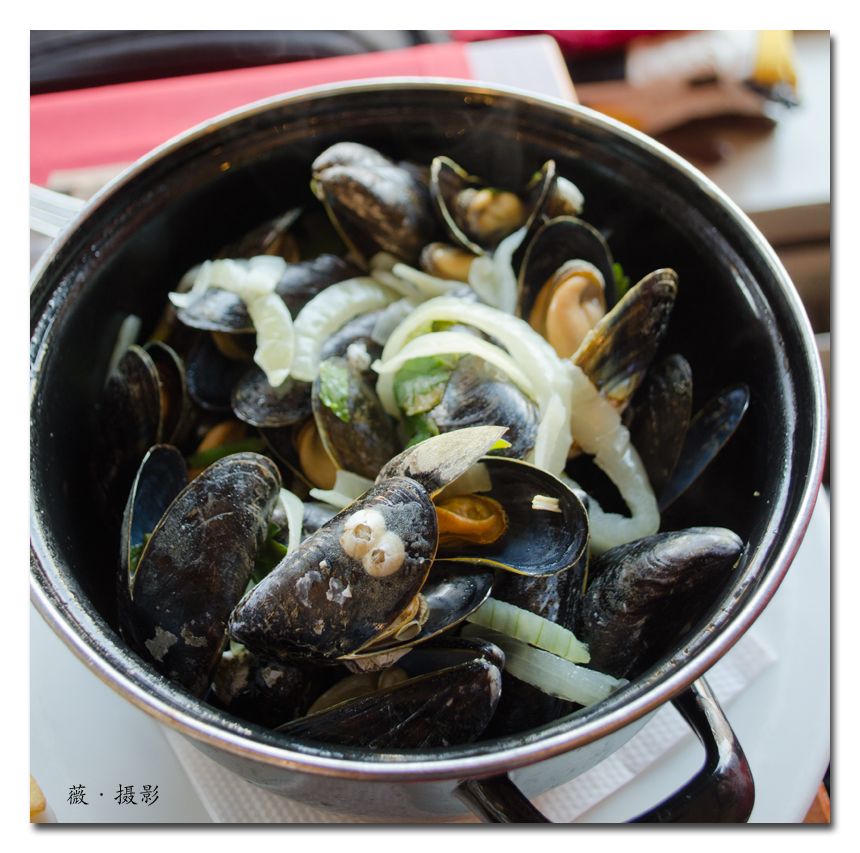 Mussels in white wine sauce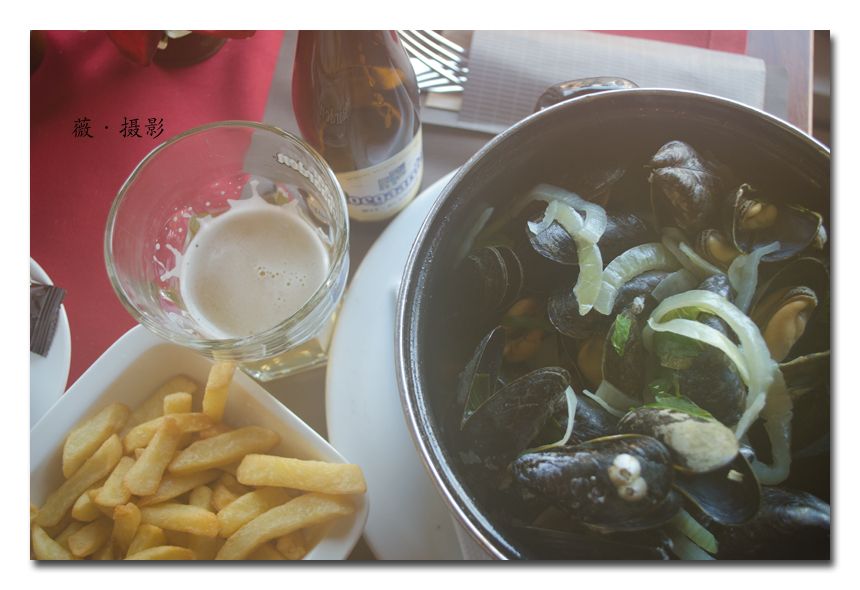 Mussels always come with fries. The heat from the pot made the picture slightly artistic.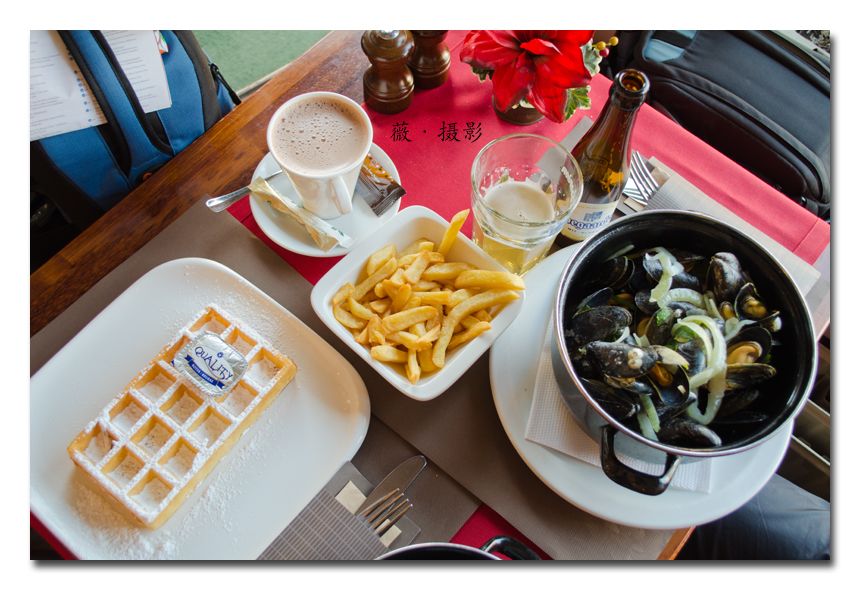 The best of Bruges: waffles, fries, hot chocolate, beer & mussels, ALL on one table :)





I don't think the way the mussels were cooked in Singapore is any different from Belgium. We think what it makes the mussels so delicious is the freshness of the ingredients. Really fresh, and no funny smell.
The waffle is definitely different from what we had here. It's not dense and soft like we have here. It's crispy.
The fries however, wasn't as nice as the one we had in Cambrinus.
The only complain I would have for this restaurant is the bad service. The waiters just don't care. Initially I thought it's because of discrimination, well, you know, yellow skin, sometimes we do get that. But no, he treated everybody almost, with that bad attitude. And I found a lot of complaints on Tripadvisor as well... So we're not alone after all.
This meal cost us 32.90Euro.
Oh by the way, we sat beside the window, and we had a good view with the lunch :)