Red lentils
I like to try cooking new stuffs when it specifically being introduced as quick and simple cooking! That's what a lazy person needs.
I've been eyeing on lentils for a while but never bought them until I read that red lentils cook pretty fast. FAST, okay I need that. So I make a mental note to get them during one of my groceries trip and hence the experiments started.
First, I try lentils soup.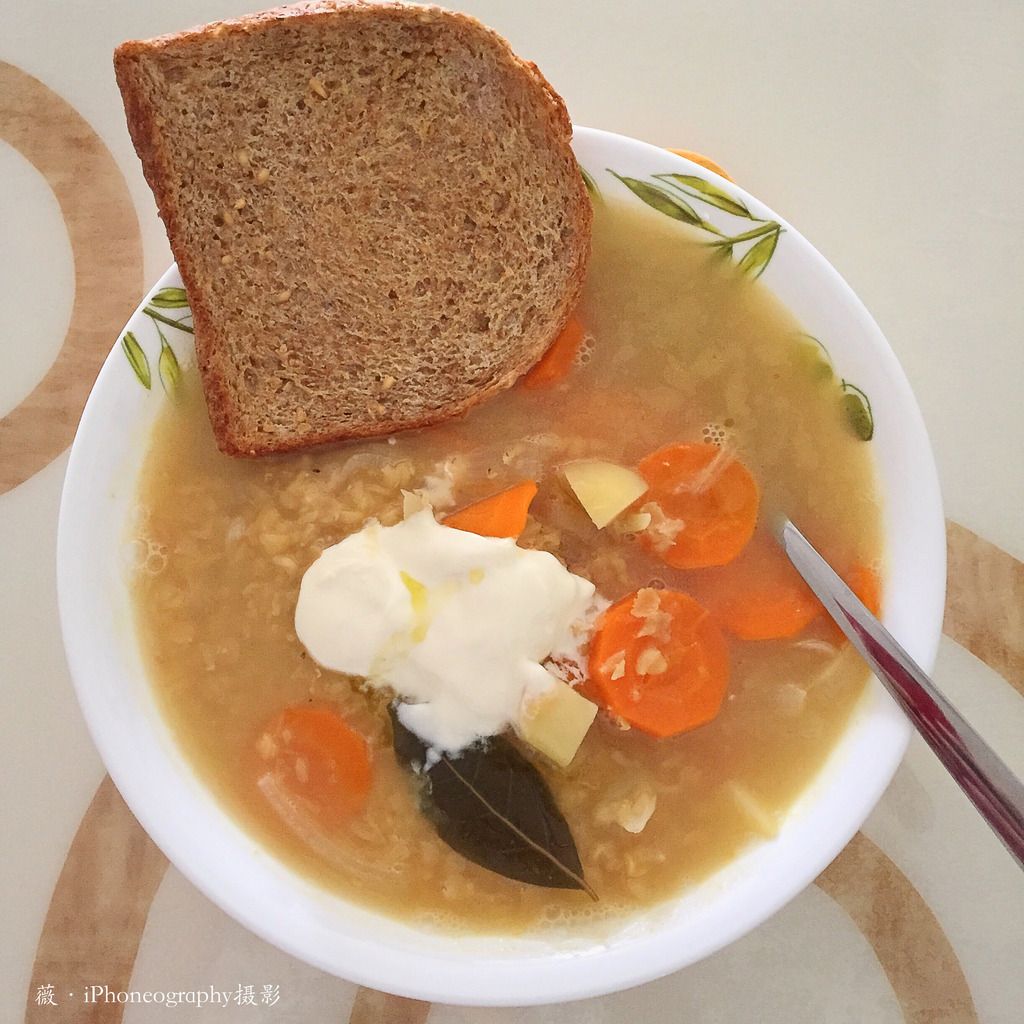 Lentil soup with toast
Ingredients (one pax serving):
4 tbsp of red lentils

1 small potato

1/2 a carrot

1 or 2 stalks of celery

1/4 of yellow onions

Sage leave

Approximately 500ml of chicken stock

1 tbsp of plain or Greek yogurt

Salt, pepper and olive oil to taste
Method:


Sautéed chopped onions and celery until they're soft.

Add sage leave, chopped potato and carrot and red lentils, lightly fry them.

Add chicken stock to boil, turn the heat to low and simmer the soup for 20-30minutes, or until the soup gets thicken and potatoes get soft.

Add salt and pepper to taste.

Serve with yogurt and sprinkle or extra virgin olive oil (truffle olive oil makes it better).

Serve alongside with a toast :)
I wasn't very adventurous with the yogurt in the beginning, I have my doubts but some websites recommend it. The first time I cooked the soup, I ate it without adding the yogurt till there was a quarter of serving left. Then I added the yogurt, turned out I really like it. Yay! Then the second time, I tried adding the truffle olive oil, it's adding the flavors, I like it!
Lentils and chickpea curry
I also tried cooking lentils and chickpea curry. I kinda throw everything together without really thinking through properly. No good recipe to share here, even thought it didn't suck but it wasn't the best. Maybe I'll try to make it better when I have time. But serving lentils curry with Japanese rice is kinda weird though.