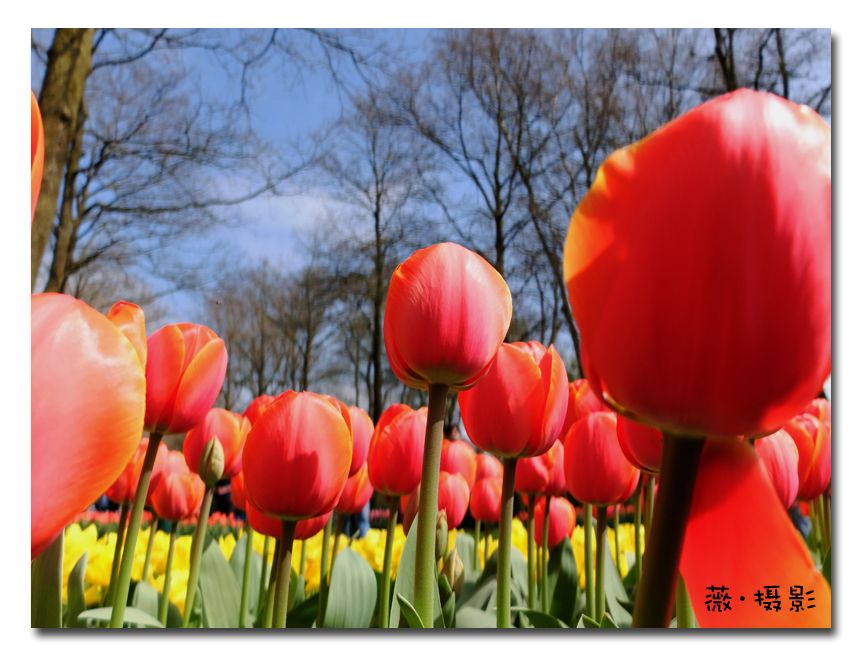 Pretty red tulips in wonderful weather
I went to Netherlands twice, and both times, all I have in mind is the beautiful endless tulips in Keukenhof. Unfortunately, 2013 was a bad year for the tulips. The spring came late because winter decided it wanted to stay longer than usual. During our visit, the supposedly spring was snowing. I cursed the weather everyday then.
This year, we bought the tickets for end of April. And I also signed up for newsletter from
Tulips in Holland
to receive weekly news on the blooming status. On the last week before we flew, I saw lights at the end of the tunnel. I knew this time, we're going to make it.
Keukenhof is located in Lisse, Netherlands. Lisse is situated southwest of Amsterdam. It's easily accessible by bus from Schiphol and Leiden.
Kenkenhof means "kitchen" (keuken) "court" (hof). The garden is located on a herb garden of the castle of 15th century, which used to provide herbs for the castle kitchen. So I guessed that's how the name came from.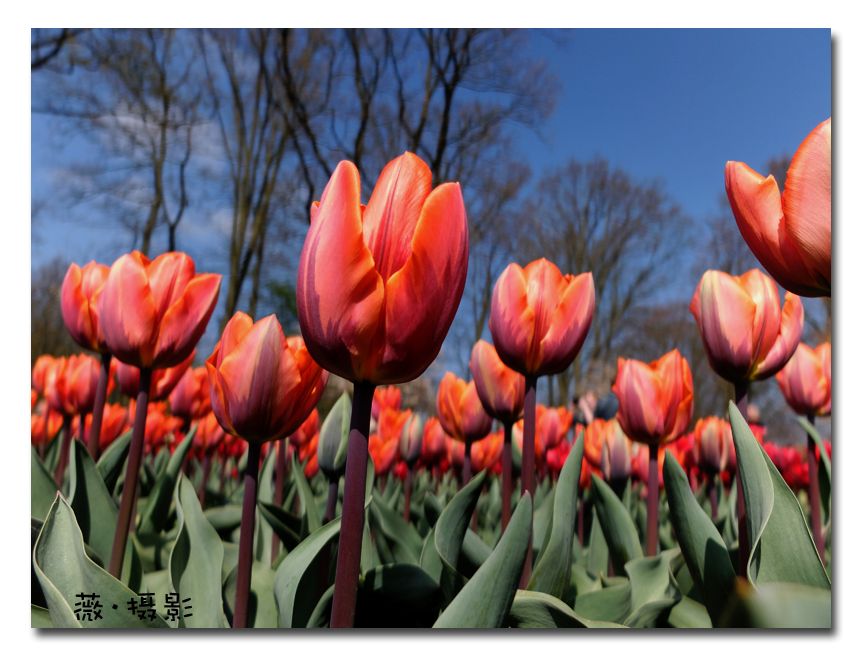 Darker red tulips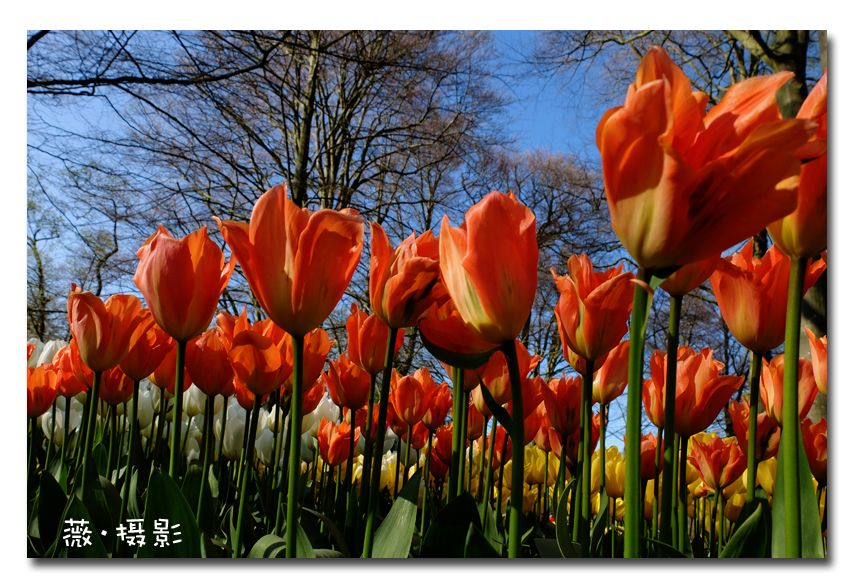 Orange tulips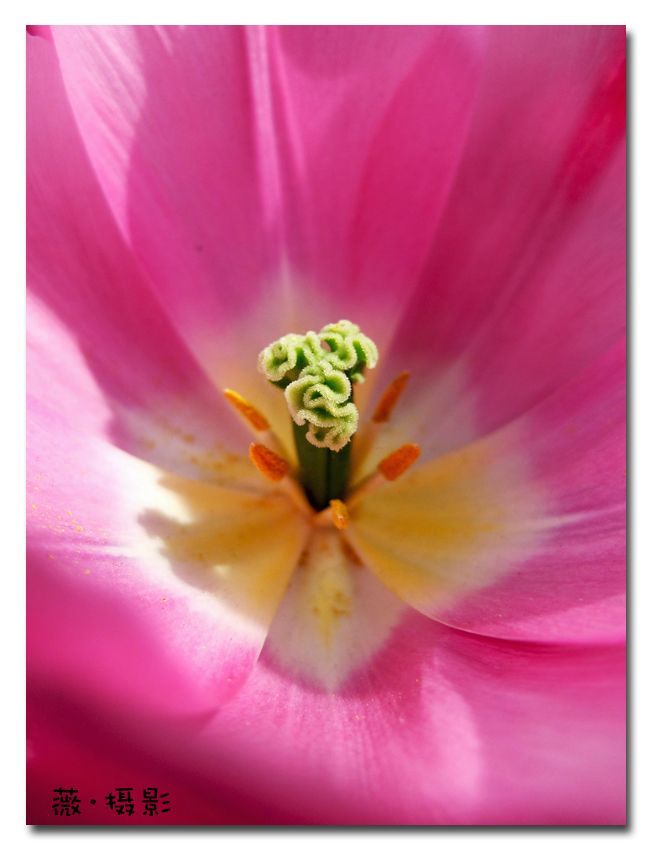 Inside the pink tulip
The entrance ticket for the garden cost Euro23.50. We bought the combi ticket that include the bus from Amsterdam at Euro28.50. It's definitely cheaper to get a combi ticket. The bus takes us from Amsterdam to Schiphol with bus 197, and then transfer to bus 858 at Schiphol. The train ticket itself to Schiphol from Amsterdam is Euro5.10 per trip per person.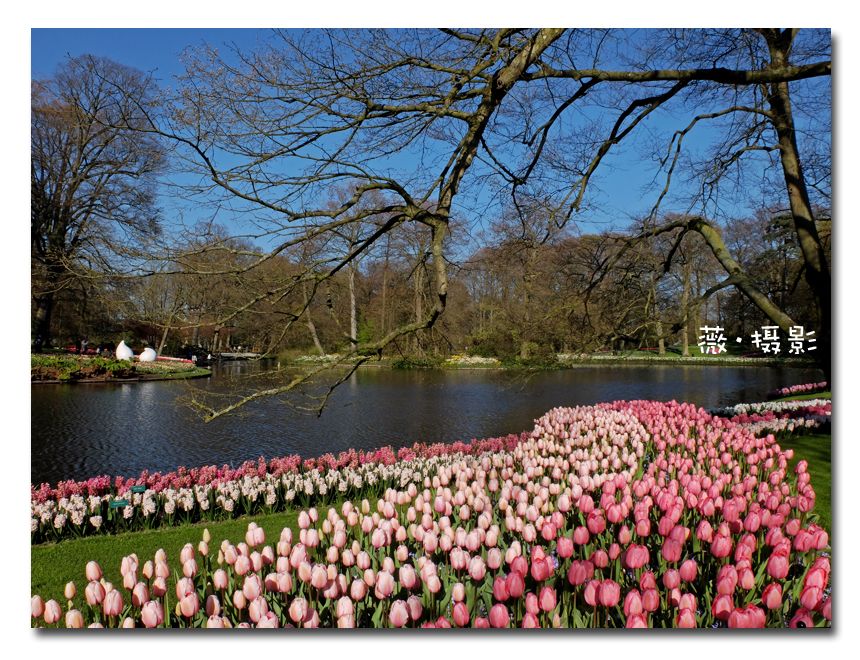 Endless of tulips everywhere you go
Keukenhof is lovely! The minute we stepped into the garden, I can barely stop clicking on my camera and my phone. It took me so so long, probably 20 minutes or even longer to walk away from the entrance. And then be awed by even more beautiful scenery.
The Man told me the garden smelled really nice. That's my problem, I'm anosmic. I can't smell much if the scent wasn't strong enough. Therefore, for a normal human being, visitng Keukenhof is a visual and smell sensation, for me, it's plainly visual. For the pollen allergic, please stay away from Keukenhof.
Keukenhof is really really big! We spent five hours in the garden and yet failed to complete the garden. That huge! So if you're considering to sign up for tours, please don't. I saw tours that limit visiting at three hours in the garden. Don't do that. You'll definitely regret. Transport from Amsterdam to Keukenhof is pretty easy, you do not need the tour bus.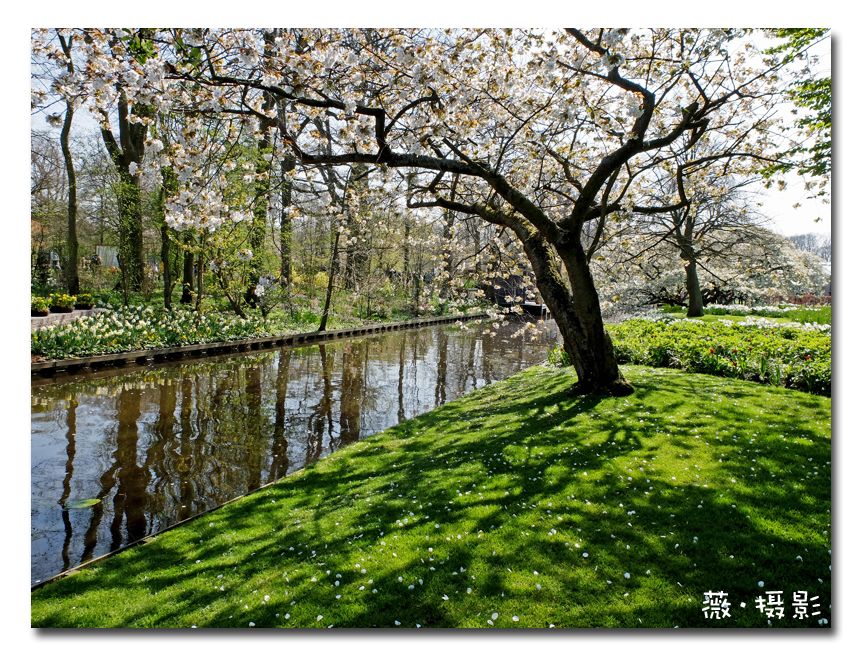 Sakura by the canal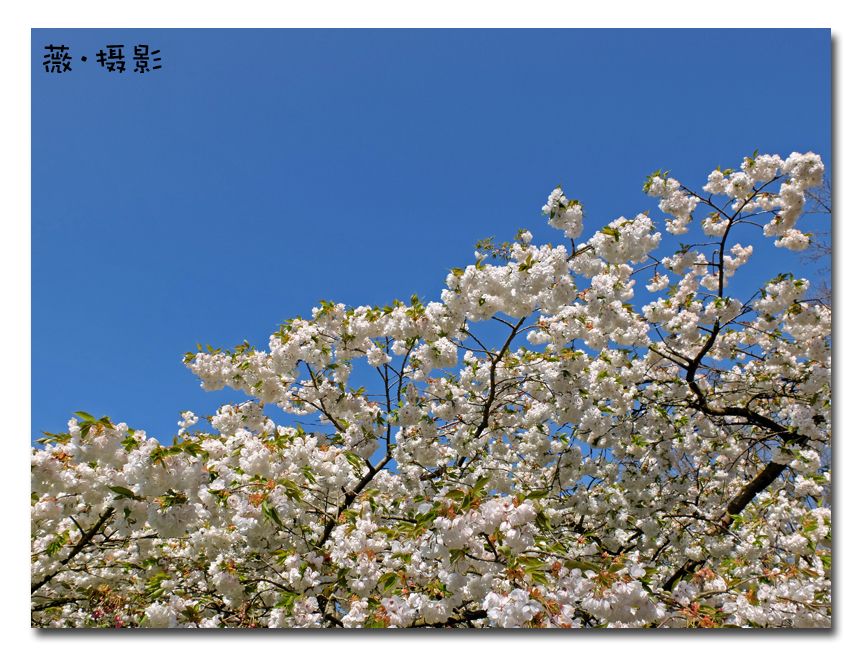 So pretty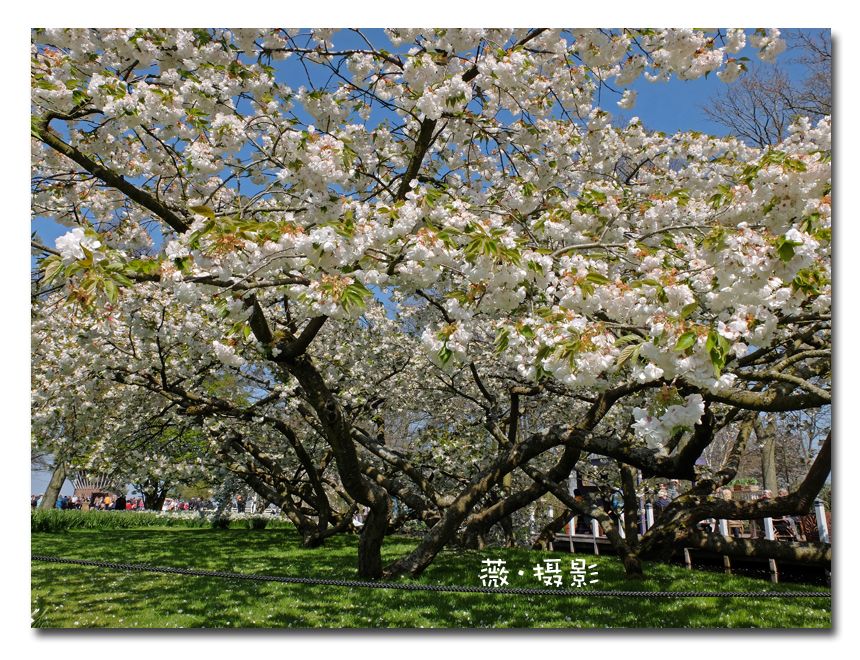 More!!!
There are a lot more types of flowers in the garden other than tulips, pick your favourite
Initially I was concerned that food in Keukenhof must be much more expensive than the city. After all, it's full of tourists, it's a great opportunity to suck money from the tourists. At least that's how tourist attractions work in most part of the world. But Keukenhof was fine, it is slightly expensive but not VERY expensive. We had a hot chocolate and a carrot cake at Euro6.60 in a small glass cafe. Then we bought a herring and a small beer at Euro7, a ham sandwich at Euro5. And we enjoyed the simple lunch sitting on the grass, enjoyed the scenery.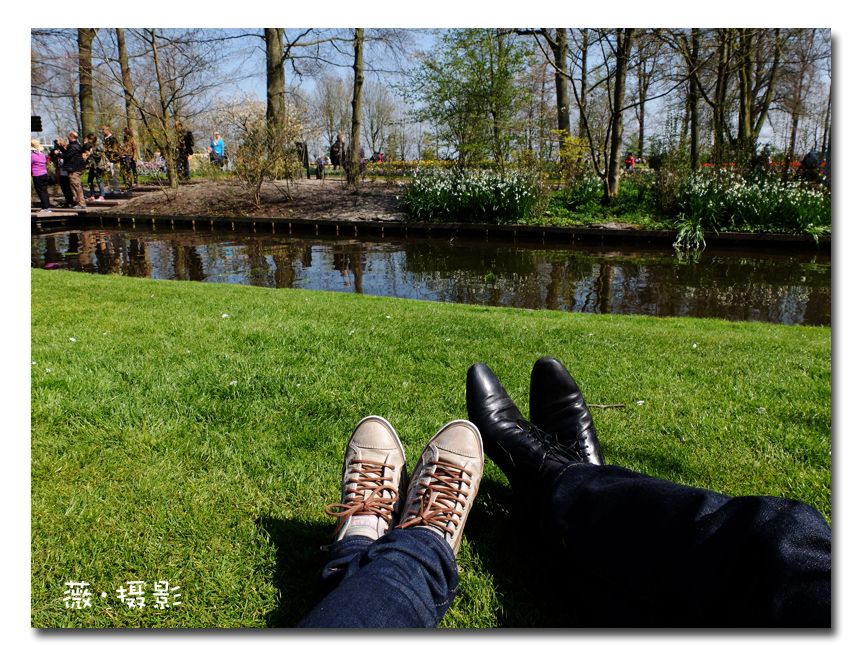 Having our lunch on the grass
The windmill near where we rested
All in all, I'll just say, Keukenhof is GREAT!!! If you happen to visit Amsterdam in spring, and tulips are blooming, this is a MUST go place.
Before we left the garden, the swans formed a love shape for us
Information:
Combi tickets (bus+entrance): Euro28.50 per pax
Transport: Take bus 197 from Leidensplein to Schiphol airport, transit to bus 858 from there, it takes you right in front of the garden (This is included in combi ticket)
Tips: Always buy your ticket online before you go to avoid queueing
Additional information: There are lots of tulips farm before you reach Keukenhof, if you cycle, you'll get to stop as much as you want to take pictures of endless tulips farm.