During the one week trip, we decided to splurge in one meal. I was deciding between Jamie Oliver and De Kas, and I chose
De Kas
. Simply because we have Jamie's Italian in Singapore and we've been there a few times. Sorry Jamie, maybe next time.
I like the idea of Restaurant De Kas. They have their own garden and farm, they grow their own herbs and vegetables. And like many Michelin starred restaurants, they do not have a fixed menu. They cook based on what they harvest. Interesting.
De Kas is a beautiful glass house, the restaurant itself is picture worthy.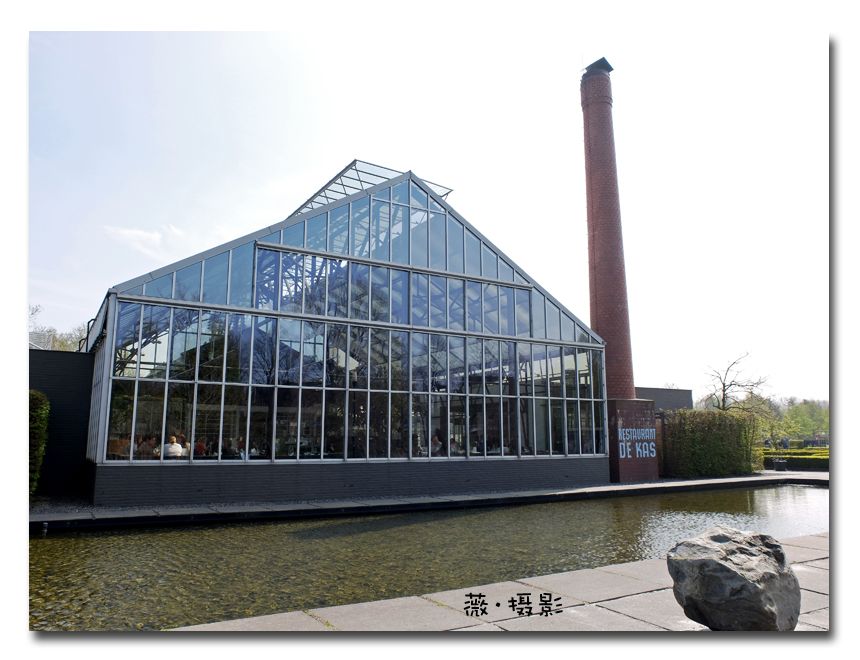 Beautiful glass house
From another view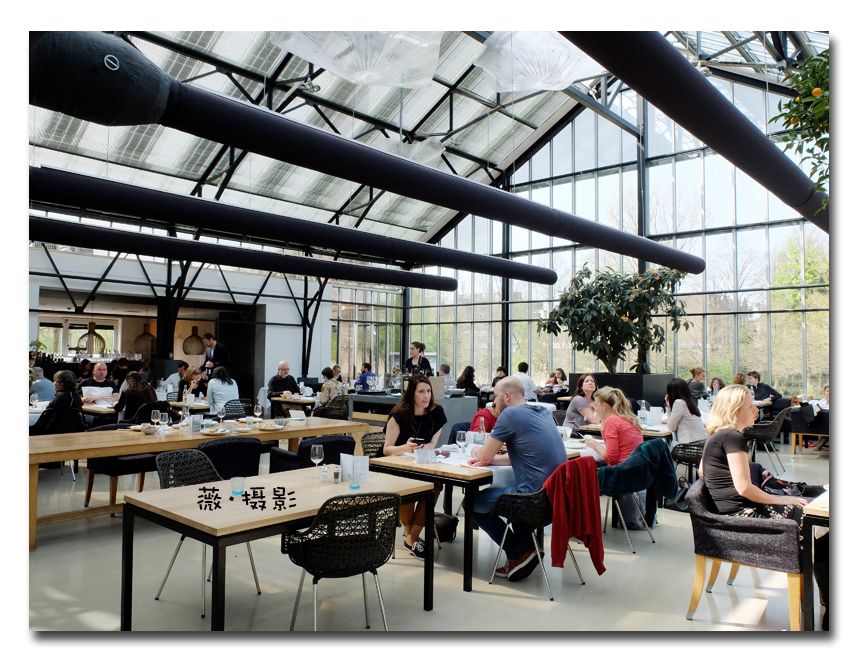 Inside the glass house where we dined
The restaurant is really pretty. But as it's a huge glass house, it's really warm to dine in there. The moment we stepped into the restaurant, the server did offer to help us with the coat. Initially, I thought it's just a gesture of a higher end restaurant. But when we were inside, I understood it's actually necessary.
As I mentioned, there's no fixed menu. You'll just have to chose whether you want a 2-course lunch, a three little dish or a main course. As we wanna try more variety, we ordered a 2-course lunch and a three little dish to share. And each of us have a glass of white wine.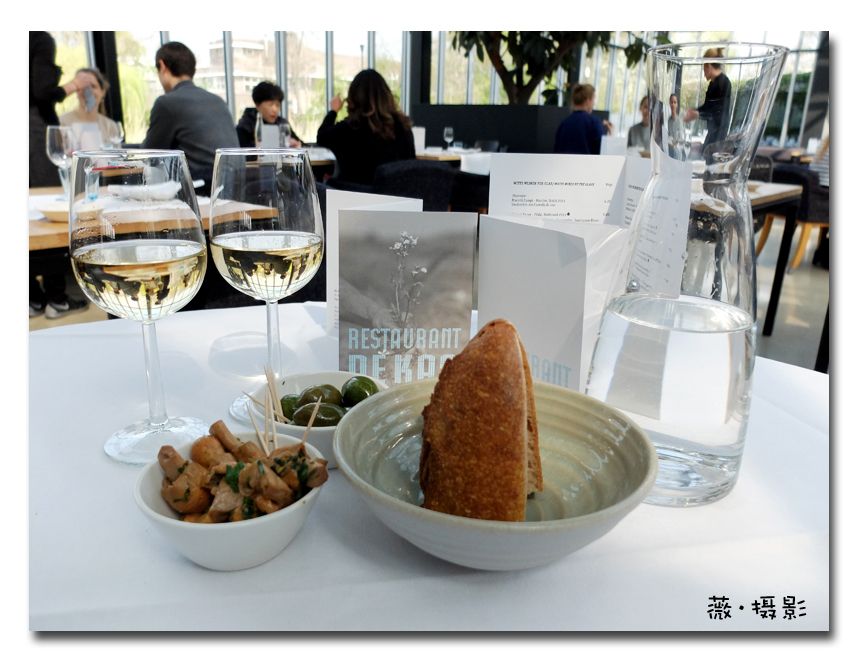 White wines and the complimentary appetiser to start (sourdough bread, mushrooms and olives)
The white wine was great, but I have totally no recollection of what wine was that, sorry.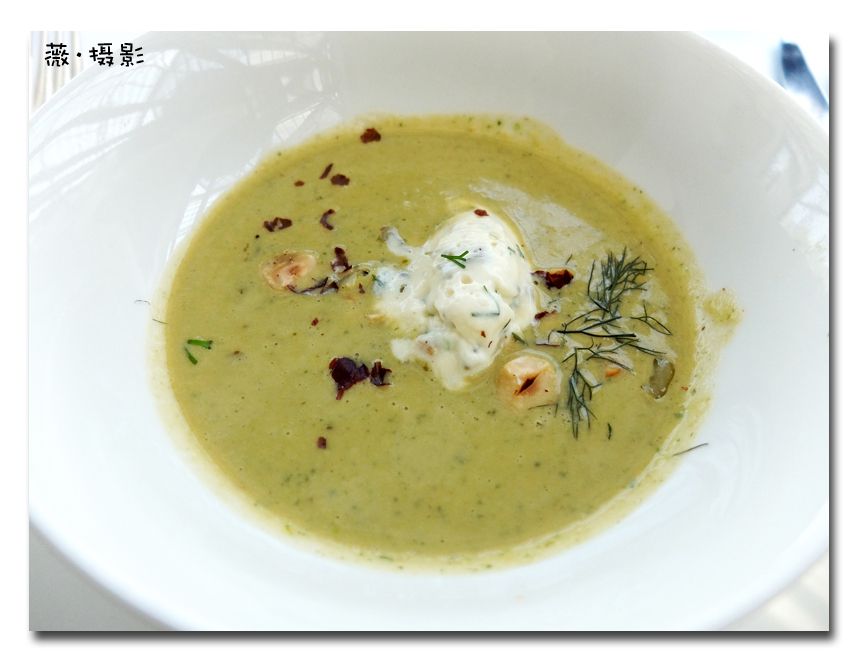 Fennel soup with goat cheese
Each of us have a bowl of soup as appetizer. The soup of the day was fennel soup topped with goat cheese. Bad news for the man but I really love it :)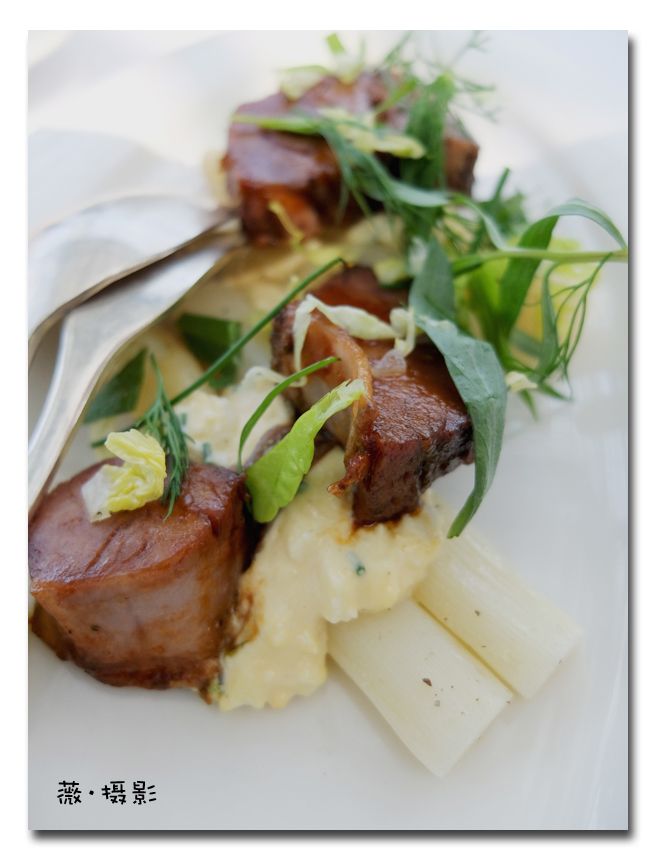 Lamb with white asparagus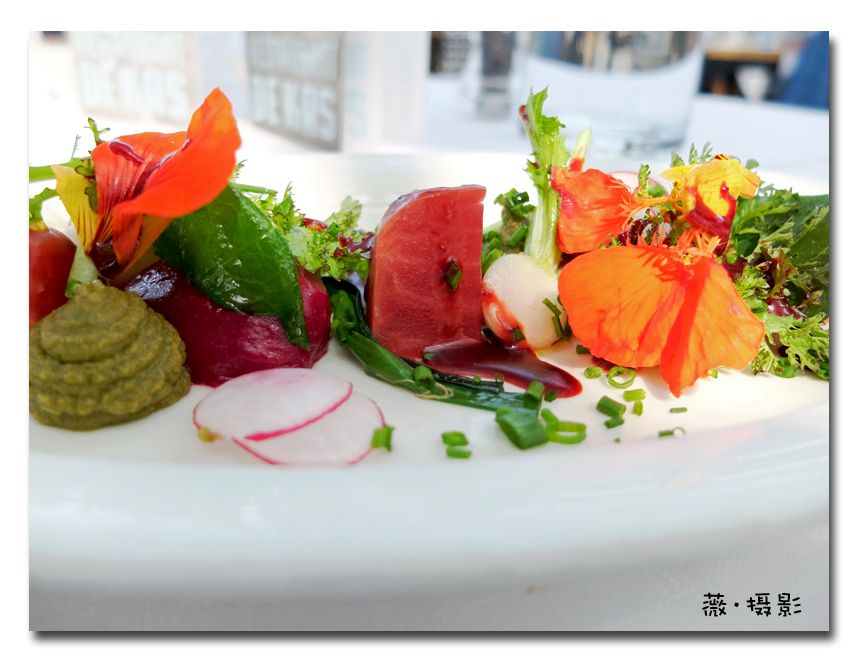 Beetroot and radishes
My other 2 little dish were served first. As a natural carnivore, I dived into the lamb almost immediately. It was just okay, nothing fantastic. Then, I tried the beetroot. I'm never a fan of beetroot, in fact I was very skeptical with this dish. However, it turned out GREAT. In fact it's my favourite dish of the lunch. And then, the magical thing happened. After I ate the beetroot, the lamb tasted delicious! Whoa, how can that be? I don't understand, but it's true, The Man felt the same too!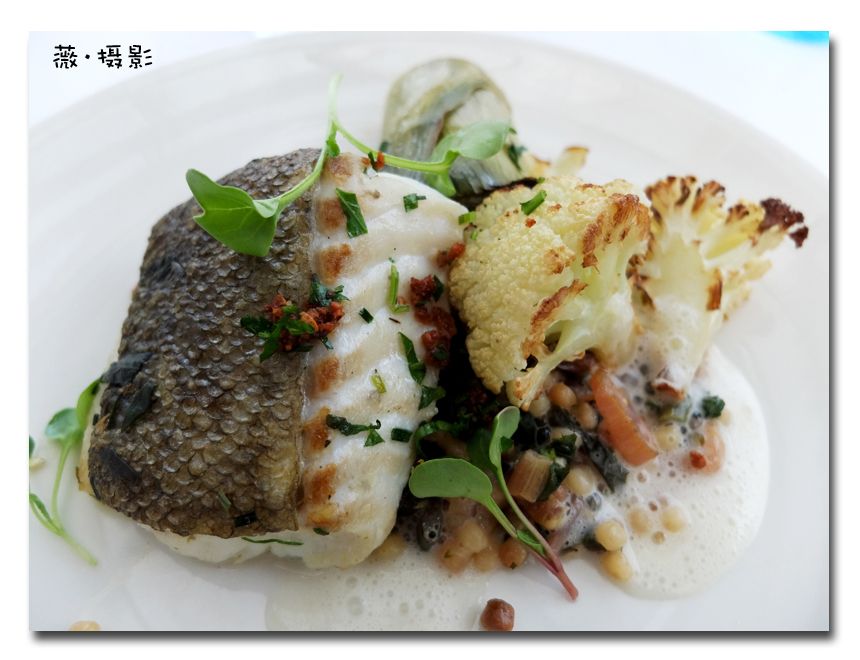 Cod fish with grilled cauliflower
As The Man ordered 2-course meal, his main course was served last. It smelled really good! Yes, when the anosmic me can smell it, it's really good. There were small shrimp and barley underneath the fish. Great dish.
Just one little complain, the dishes are way too small, I wished they're served in bigger portion :)
After the meal, we visited the garden just beside the dining room.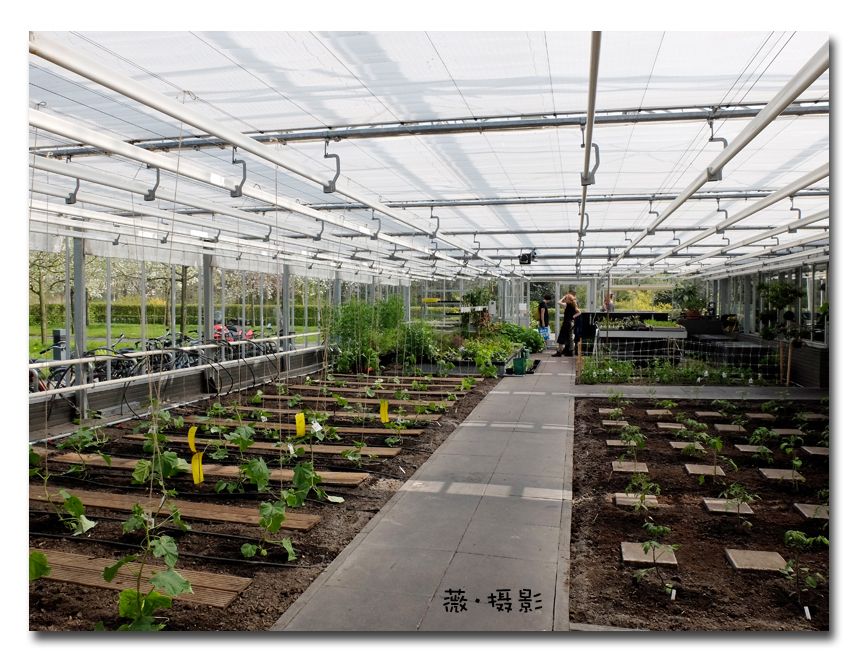 The small garden
For certain season, you could actually sign up for workshop to visit the farm. We're not in the season, and we're not having enough time too, so forget it.
All of these cost us Euro66 for two. Not cheap.
I've seen some reviews on the net complaining the food was a bit bland. I think it was more bland than most food I had in Amsterdam. However, as the ingredients were pretty fresh, I actually thought it's perfectly fine.
Information:
Transport: Tram 9 to Hogeweg (De Kas is located in Frankendael Park, as you alight from the tram, you can see De Kas just right at the edge of the park
Tips: Make reservation online, it's packed with diners even on a weekday lunch
Dress code: Casual. Some diners were wearing dresses and coats. But mostly were in jeans, so no worries