Baby has been sick for a few days. It has been sleepless days and sleepless nights for both of us, super tiring.
For the first few days, The Man wasn't around during the day because it's weekdays and he has to work. I barely can get a 5 minute shower, and totally no proper meal. I had Oreos for lunch. It was terrible. But at least I have Oreos at home :P
Over the weekend, we took turns to care for him, and he's feeling better now, but still under the weather.
To me, cooking is all about momentum. Once I stopped for a while, it's really hard to gear up again to cook. I guess most of everything we do, is all about momentum.
Being lazy today, staying at home doesn't mean I don't get Monday blues. I decided to just make an open faced sandwich, simple and quick. I didn't even have to turn on the stove. Just oven.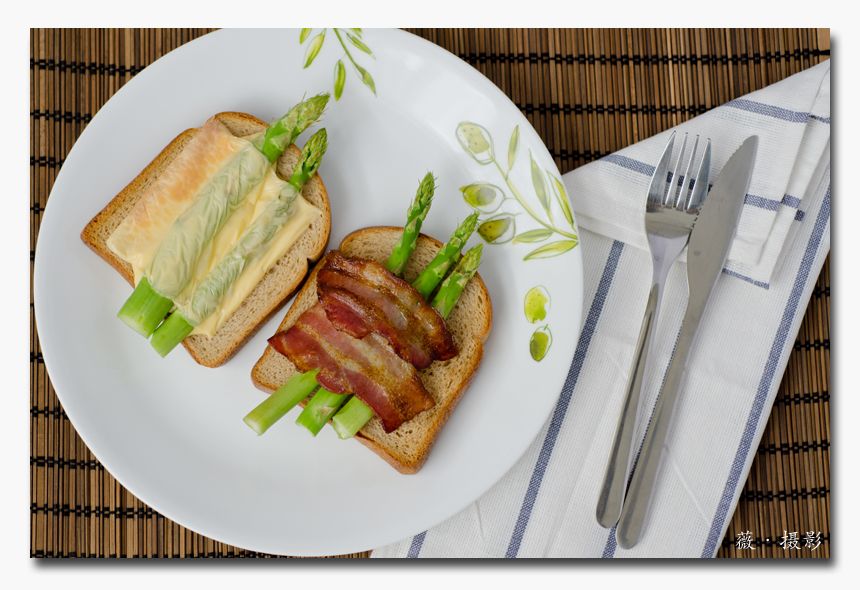 Bacon asparagus and asparagus cheese sandwich
Bake the bacon in oven for 5 minutes at 180deg Celsius. Remove them from oven. Lay the bread, asparagus on top, bacon and cheese on top of them. This is so that the oil from bacon will flavour the asparagus and bread, you do not need any extra seasoning. Put them into the oven again for 10-12minutes.
Tadaa~
It's so easy, I could still pat baby to sleep while my lunch is cooking.
Had an apple after the meal. And a cup of coffee.
I think I have enough energy to go through the day now :)
(Loads of posts to catch up, especially those from the trip, just too busy!)