On our second day, we went to a town nearby called Haarlem. Haarlem is a lovely town closed to Amsterdam, and it's easily accessible by train and bus. It's very much like Amsterdam, but smaller and lesser crowds.
In my plan, we were supposed to take a train from Amsterdam Centraal. It only takes 15 minutes to arrive in Haarlem. However, The Man decided to trust the lady in train station and we boarded a bus (next time trust your wife cause she did homework!).
"She said it's only half an hour." he said, and here we go. After 45 minutes on the bus, we passed by Haarlem College but the bus seems to drive further away from city centre of Haarlem. (Hail the modern offline map!)
I approached a young lady, possibly a student as she boarded the bus at Haarlem College to ask her if the bus goes to city centre. She told us to get off the stop and took another bus. So we did, and we finally made it to Haarlem city centre.
It was really cold and windy. It's gloomy and cloudy on that day. Baby started to cry when we're walking towards Grote Kerk (Great church). We thought he must be cold so we started to take turns to carry him. And frantically looking for a warm place to sit down.
As time passed, the cry got louder and louder. It's getting unusual, because my baby seldom cries. He's one of those angel baby. Then, we got into Stempels, situated just next to Grote Kerk.
It's warm and cozy inside. It seems like a really nice place for a nice lunch. It's packed with diners, mostly senior citizens, I think it's because it's weekdays, younger people are at work. Baby was quiet for a while when we entered Stempels. The waiter got us a seat and we started to order.
Inside Stempels
Then, baby shouted again. We felt so bad because the nice ambience of the restaurant was totally ruined. He kept crying so loud so while I was ordering and settling down our stuffs, The Man carried him to somewhere else to soothe him.
That was when he realized baby poo-ed!! He went to the man's toilet and couldn't find any nappy changing station. (It's a discrimination, why can't man change the baby's diapers?)
I got ready with his diaper bag, and went down to the ladies and found a nice nappy changing station in there! I was almost on tears to find such a station. Nappy changing station are hard to come by during our trip, to find one is great; To get a nice one, it's PERFECT!
As he finally calmed down, the waitress reheat the tomato soup for us. And we could finally have our simple lunch. We weren't hungry because we had late breakfast, so we only ordered tomato soup with meatballs, and Platter Stempels. And a local beer, Jopen, and a cup of hot chocolate.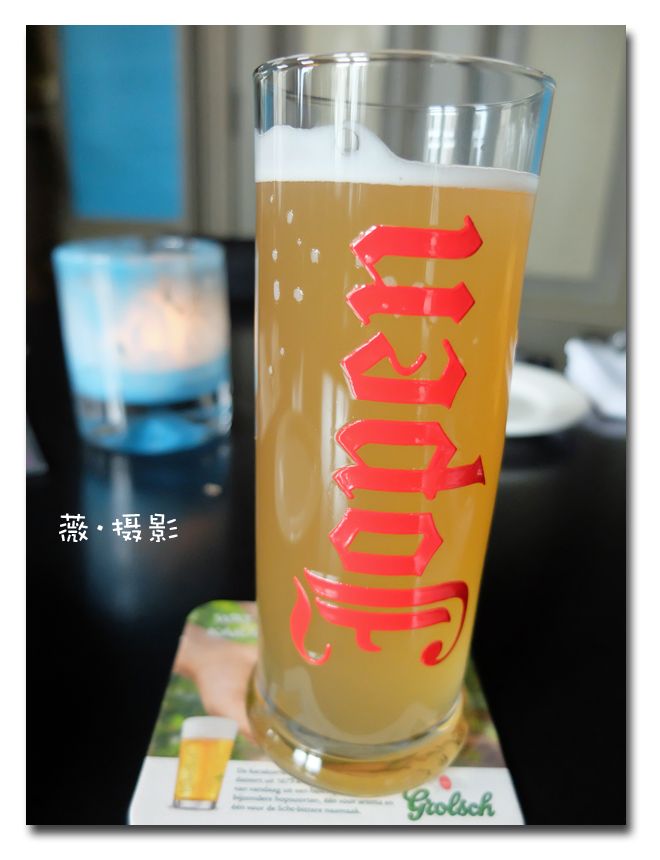 Jopen, local beer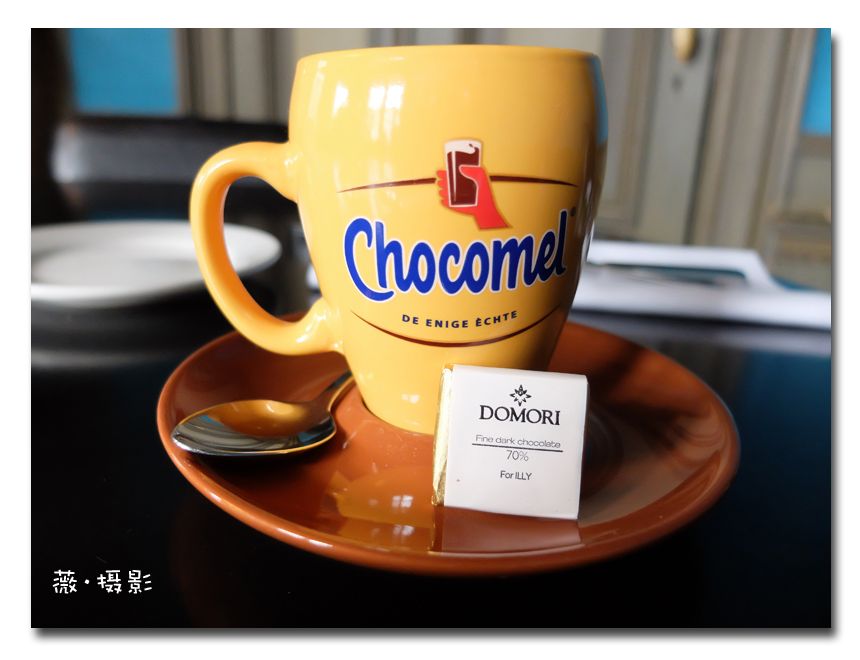 Hot chocolate, with a piece of dark chocolate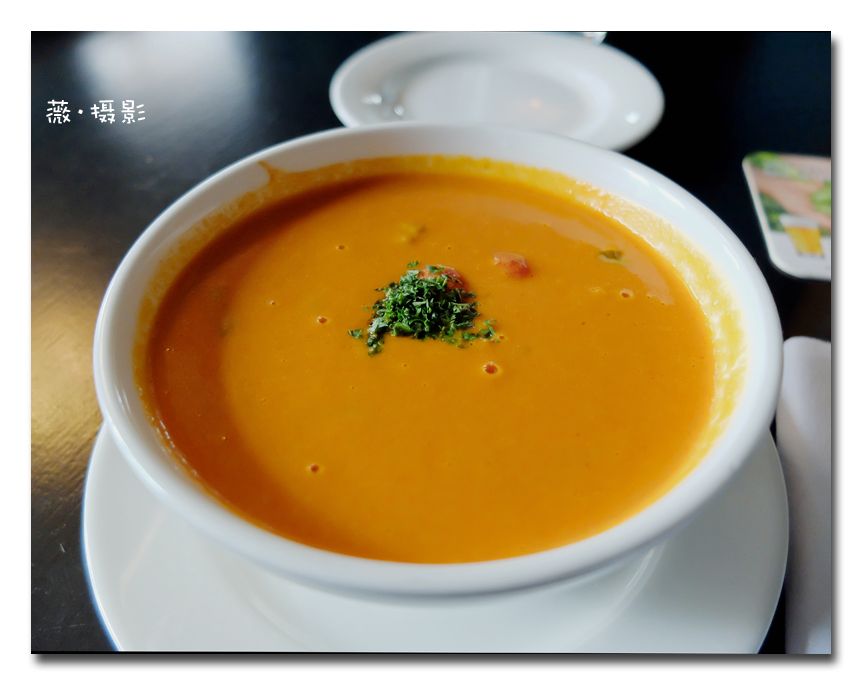 Tomato soup with meatballs
Platter Stempels (Salmon, salami, cheese, salads, olive, cheese sticks, bitter ballen and bread)
The food was really good, I love cheese sticks and bitte ballen especially. And it costs us Euro28.80 for two. Besides, the waiters and waitresses were really nice and friendly. They're really kind to baby too.
And the best of all, it's the nice nappy changing station!
Definitely recommended if you ever visit Haarlem :)