8.5th of April is our 12th anniversary!
Why 8.5th? Because one of us said it's 8th, another said 9th, so 8.5th it is.
It's been a while we didn't eat out for celebration. We decided to go Marina Bay Sands. Initially we wanted to go Au Chocolat but I only found out that it has moved out from MBS when I wanted to make a call for reservation.
Then, we decided to try Pizzeria Mozza. If you watched The Master Chef, the bold guy who looks more intimidating than Gordon Ramsay, Joe Bastianich is one of the owner of this restaurant.
Here's what we ordered.
antipasti
This.is.simply.AMAZING! We really really love this. I didn't take down the name of the dish, I thought I will be able to find out from the menu online but I was wrong! It wasn't in the menu online. So I will try my best to tell you what's in it instead. There are avocado, sungold tomato, prosciutto. That's the best I can do. It's superb! This dish cost us $17. I will want to order again!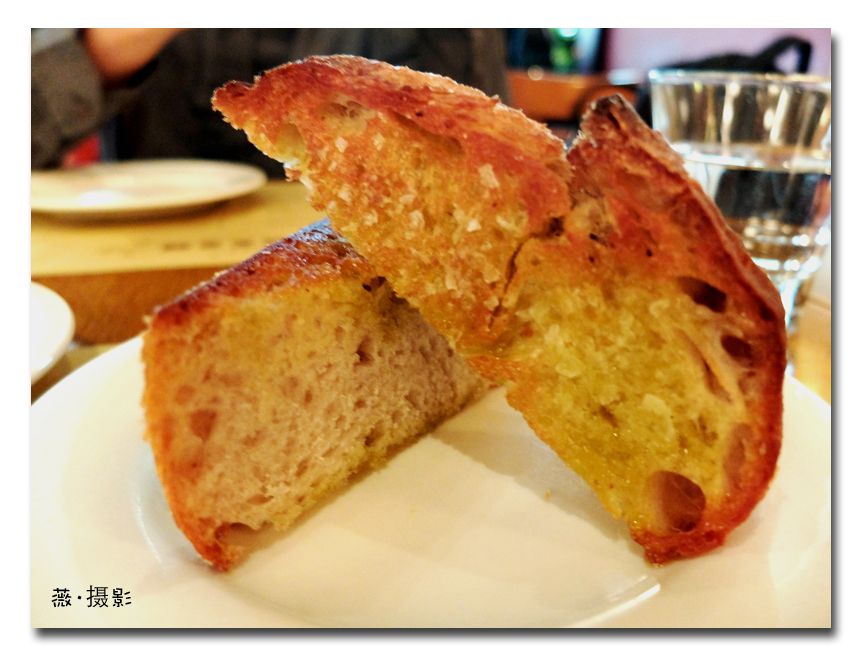 bruschette
This is fett'unta, it's garlic bread. It's fragrant but a little too salty. But it's just way too big so it really took us some time to finish it. Lots of chewing, so tiring. This cost us $7.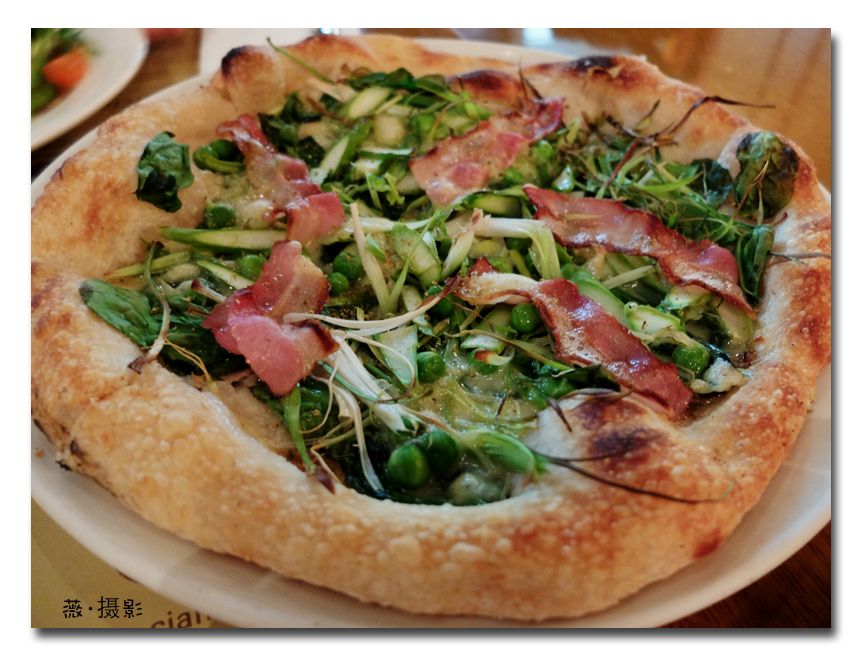 Pizza (of course!)
Again, my bad I thought I can find the name from the online menu. No, it was a huge mistake. Again, I'll try my best to recall what's in it, there are bacon (obviously), asparagus, green peas, green onions, on cream sauce based instead of conventional tomato based. This is real good too! We just love it. This dish cost $30.
Usually you'll feel a little guilty of eating a big meal. But not for this. There's lots of fibers in this big meal, I actually feel healthy :)
The restaurant was packed even at 3pm, so make your reservation before you go. I'd really love to go again, I miss my antipasti already!
(By the way, the photos were taken with my new X30, I'm satisfied with the quality. The restaurant was very dark, I've used ISO1600.)