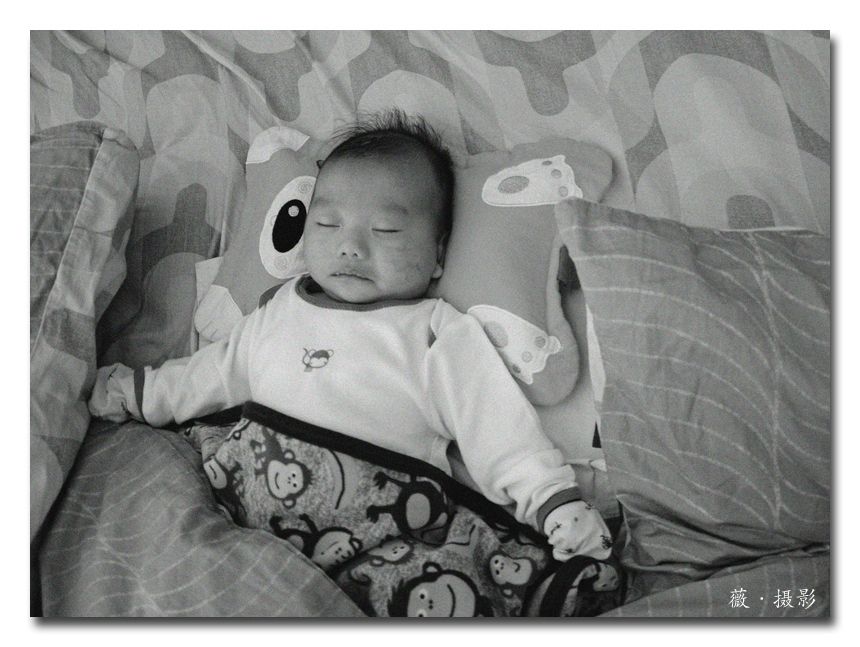 Why are you frowning?
He's 111 days old today!
As cute as they are when they're tucked into the blanket and sleep peacefully (you're like ah.... finally), sleeping baby is a messy business.
The soft toys, the blankets, the hanky, the pillows, bolsters... One small baby can easily occupy a queen sized bed on his own. No kidding!
When he was new born, we put a lot of things in his baby cot. All of the items mentioned above, and wet wipes, moisturizer, nappy rash cream etc. Now, after good three months, I realized I could only put the baby, pillow, bolsters and blankets in the cot. That's it.
I transferred him to our bed this morning after he woke up. I thought he will stay awake until I finished my morning pump and helped him to bathe. But I guess our bed is far more comfortable than his cot, he's fast asleep after that and still sleeping up till now.
Ah... Peaceful morning :)