At times when you don't feel like eating soup or stew for meals anymore, you'll turn on the stove. But with baby around, I'm always very careful because I do not want to end up cooking half way while my baby cry for milk or discomfort.
So, I like my 15 minutes meal. From stove to cleaning your plate, 30 minutes. Wonderful!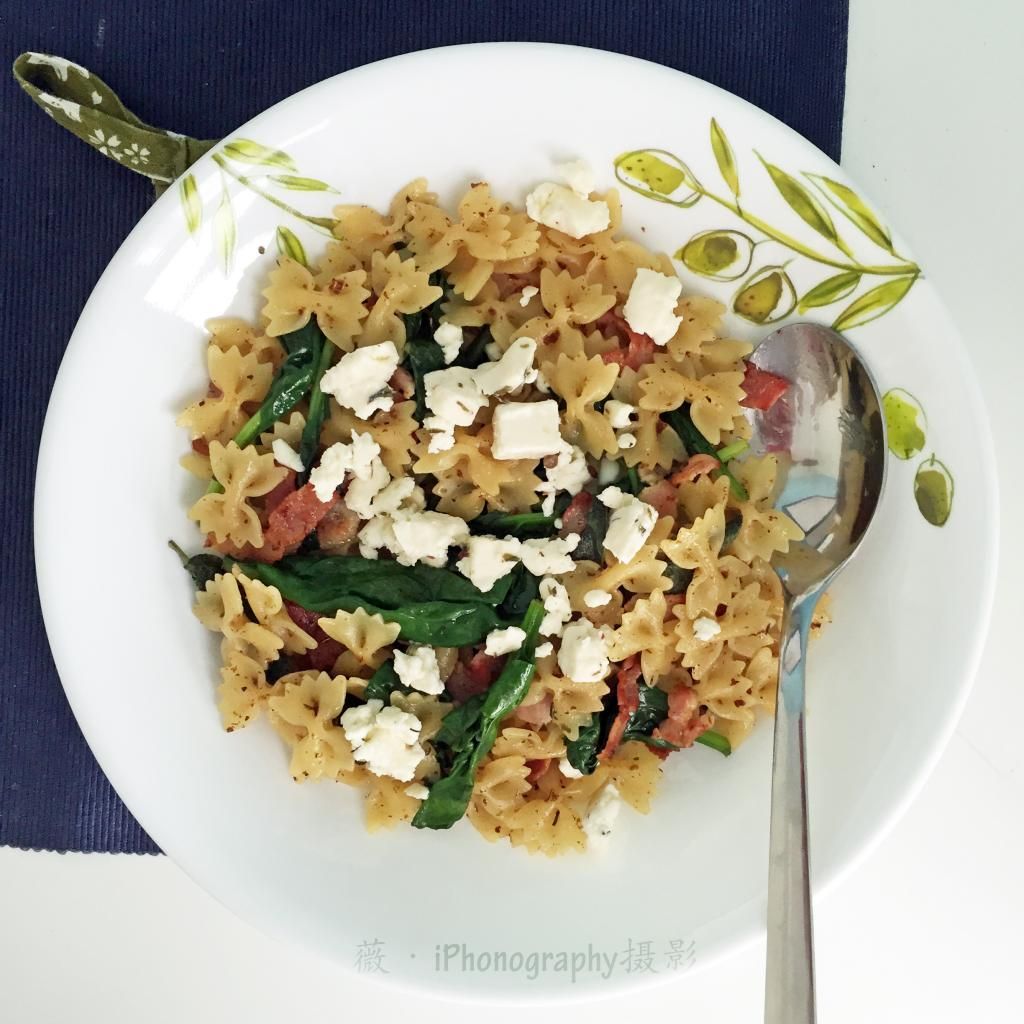 Simple and delicious
Ingredients:
2 slices of streaky bacon (chose back bacon if you're healthy eater, I'm not!)

A bunch of baby spinach, as much as you like

Feta cheese

Pasta of your choice, in my case today, it's mini farfalle

Any herbs you like. I have some leftover sage leaves

Pepper
Method:
Cook pasta as per the instructions on the packet.

Meanwhile, cut your bacon into small pieces. I never bother to use a chopping board. Just cut them directly into the pan with kitchen grade scissors.

Fry the bacon until golden brown and add herbs.

One minute before you put in your drained pasta, add spinach to wilt it. Don't overcook spinach.

Add pasta and stir everything together, add pepper.

Pour everything into your plate. Crumble some feta cheese onto the pasta.

Tadaaa! Serve!
P.S. I miss feta cheese so much. I haven't had any since I got pregnant. I only learned from my pregnancy that there are many types of cheese to avoid, and most of them are my favourite! I'm glad I can have them now :)