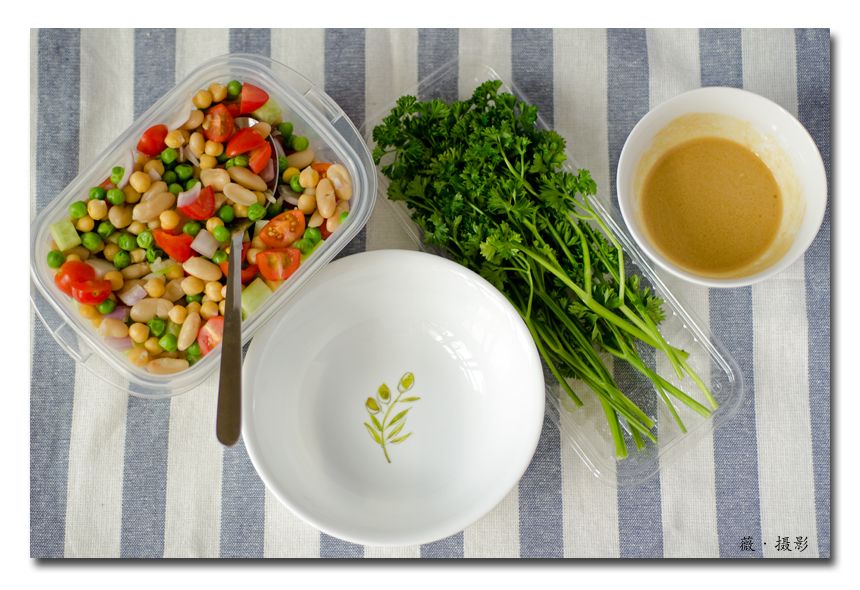 My latest obsession
My latest obsession lies in peas & beans salad, and pancakes.
Today, I've decided to make this salad with new addition, the kidney beans. It turns out well!
The recipe is exactly the same as chickpea salad I made last week
, even the dressing is exactly the same.
But one thing to admit, it's easy and simple to make, but it's not quick. Too many things to chop (the onions, the tomatoes, the cucumber) and green peas to boil and beans & chickpeas to toast. It helps to have a super chopper that I recently purchased online. That makes the idiot like me chop like a pro.
I have plenty of all these ingredients, therefore I made a bigger batch this time and store them in the fridge. The next time I want to eat them (which is tomorrow), I will only need to whip up the dressing and sprinkle on the parsley.
I love this salad, I think I should definitely bring this if I ever go to picnic. (In my dream! Who the hell go to picnic in such inhumane weather!)