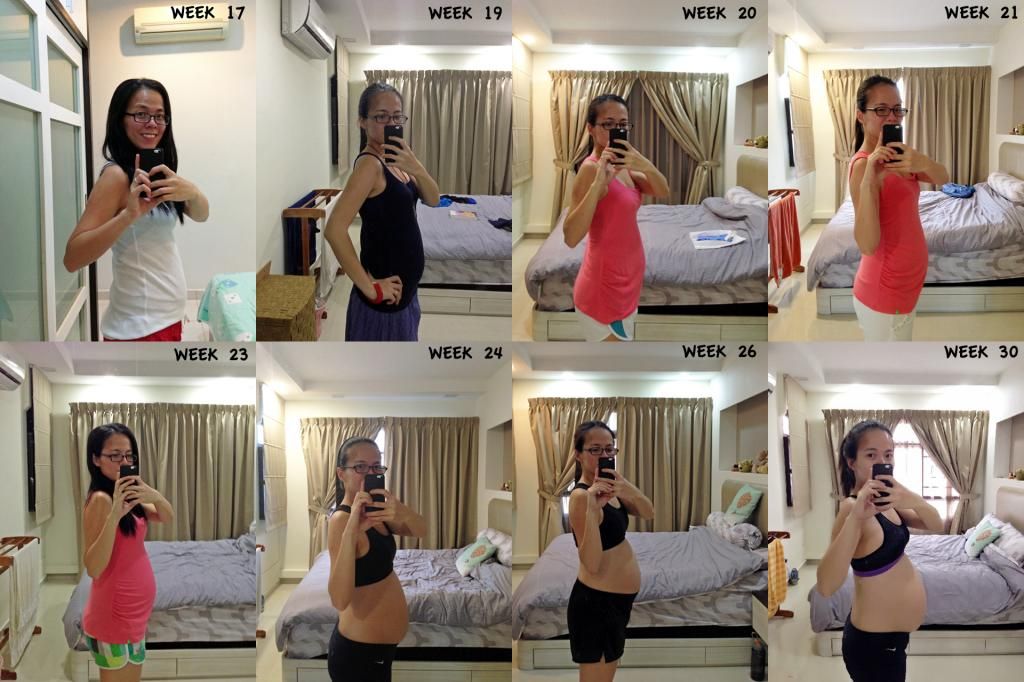 Changes from second to third trimester
My mom hates the fact that pregnant women post their bare tummy photos, but I'm doing it, right here right now.
I think it's kinda funny and weird at the same time to see the changes. The first time I took the photo at week 17, was upon request of my best friend. She doesn't have the chance to see me in real person, so occasionally she would ask me how big I am, and I would take a picture of myself and send to her. And soon, it becomes a habit (even though I didn't try to keep it every week), I managed to take 8 so far.
The tummy really ballooned upon third trimester. I wonder how I could survive the 40 weeks pregnancy. How heavy would I be? How big can I be?
To be completely honest, I didn't feel very pregnant from first to second trimester. I carried on my life like usual, except for those delicious foods that I don't get to eat. But as time creeps into third trimester, I really feel "I'm so freaking pregnant!", and life starts to get scary. All the baby shopping we need to do... And all the money we have to spend. The most scary of all, all the wailings we're going to face.
I've moved on from reading a pregnancy book, to a nursing book. That's how fast the pregnancy feels!
I constantly tell my baby to be stay in my belly patiently. To grow properly, and also to give us some time to really prepare everything upon his arrival :P (The room is in a complete mess!)
10 more weeks to go, wish me luck!