I can't tell for sure if it's a good thing to always turn on Asian Food Channel or Food Network. The perk is that I get to try some recipes, or ask my mom to try :P. The downside of it is that I think sooner or later, we'll see the increasing waistline, which is bad, soooooo bad!
But, I still try them anyway. (And always end up with guilt and more exercise)
Well baked bread pudding
It was actually a
chocolate chip bread pudding
. I didn't have any chocolate chips, so I decided, heck it, I'll try them anyway. The recipe also calls for rum, but of course a pregnant woman should stay away from alcohol. So no no to rum.
I have stale bread, I have enough French baguette to make this. So really, what the heck, try them anyway!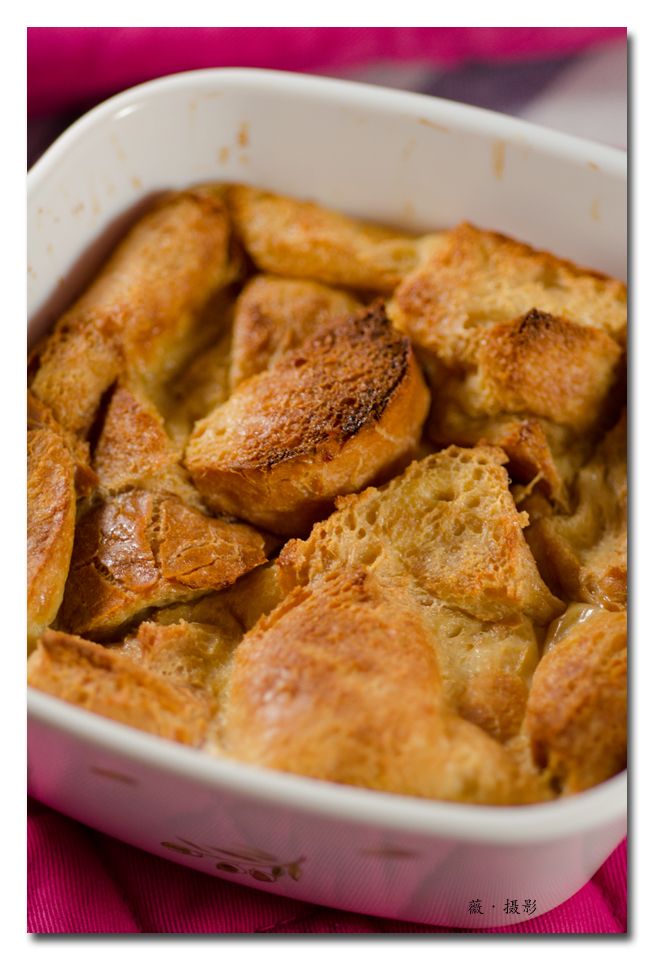 Imagine eating the hot sumptuous dish in a winter night... But I can only imagine
I never liked pudding to be honest, but a home made one wasn't that bad because I get to control how sweet I want them to be. I would prefer them to be slightly dryer, I guess I'll reduce the custard the next time I make this. And I'm sure gonna put in some chocolates.
However, with or without the chocolate chips, they smell really great!
(Perhaps this can be in my yearly Christmas party menu. In which, I highly doubt the possibility of holding one this year)