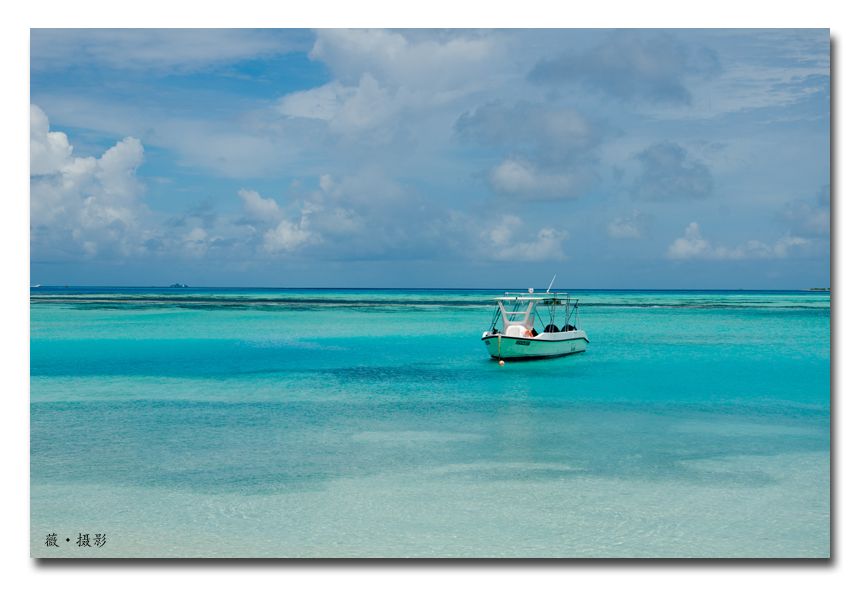 Different shade of blue caused by the sudden change in depth of the sea bed
I've always had a love-hate relationship with island holidays. I love the sun, the blue blue sea, the sandy beaches, the relaxing days, the calming sound of waves, the quiet underwater world, and forever busy fishes!
But, my skin doesn't love it so much. Every time I expose myself too much to UV on an island holidays, I come back with serious rashes that eventually leads to MC. Never fails!
However bad the condition is, I still brave myself to go for another one.
Maldives, a place where many claim to be paradise, best spot for honeymooners. A place we know, it's very expensive!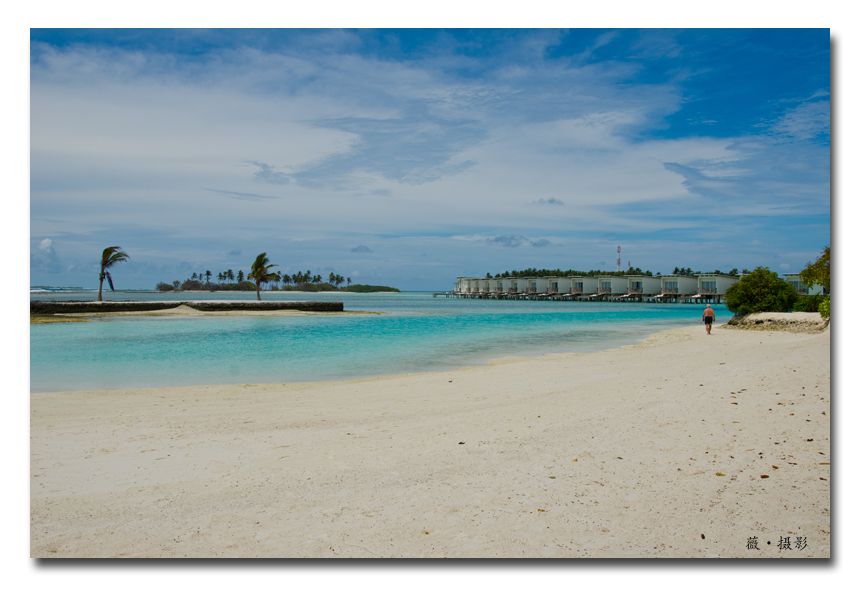 The luxurious over water villa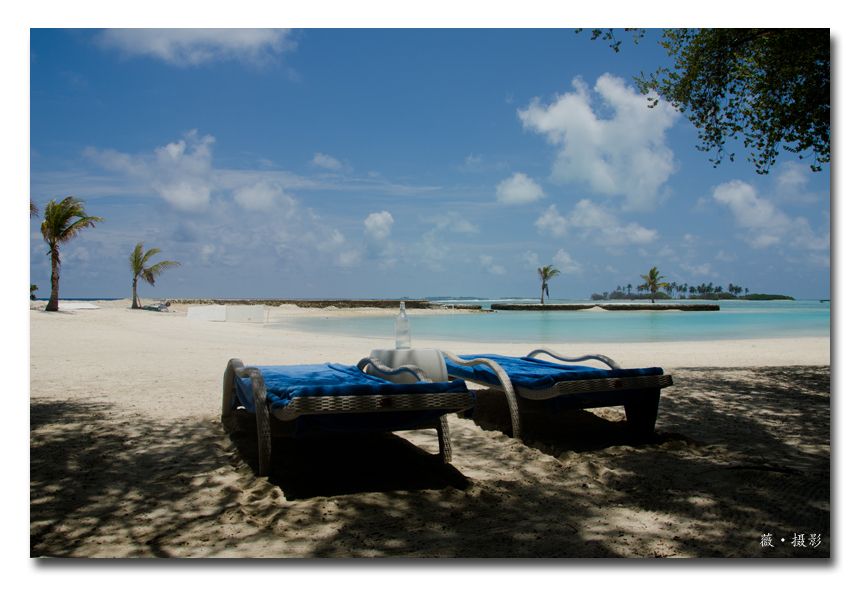 Nothing seems to beat sunbathing with a bottle of icy cold water
We've got our air tickets to Maldives at cheap. We bought them during MAS promotion, and it was cheaper than AirAsia and Tiger Airways! And that, I swear to you that is going to be the cheapest item for your entire stay in Maldives.
We stayed in Holiday Inn Kandooma Resort which was having some promotion when we booked. However, even with the promotion, it was the most expensive hotel lodging I've ever paid for since I started actively travel. But, if you were to compared with the other highly recommended luxury resorts, Holiday Inn may be one of the cheapest with reasonable good standard and service. (I'll talk about the hotel in a separate entry)
I totally agree with the claim that Maldives is one of the best spot for honeymooners, well, luxurious honeymooners at least.
You wake up every morning, enjoying a nice walk on the island, strolling with your lover slowly to the cafe to have your daily 1-2 hours breakfast. After breakfast, if you have not prepared for a sun bathing or swimming, you might again, make your way back to the room, change and get ready.
Then, you'll be applying sun block (or sun tan for some people) by the beach for each other. You might be reading a book by the beach, listening to music, meditating, sleeping, swimming, snorkeling etc. That might be another few hours of your day.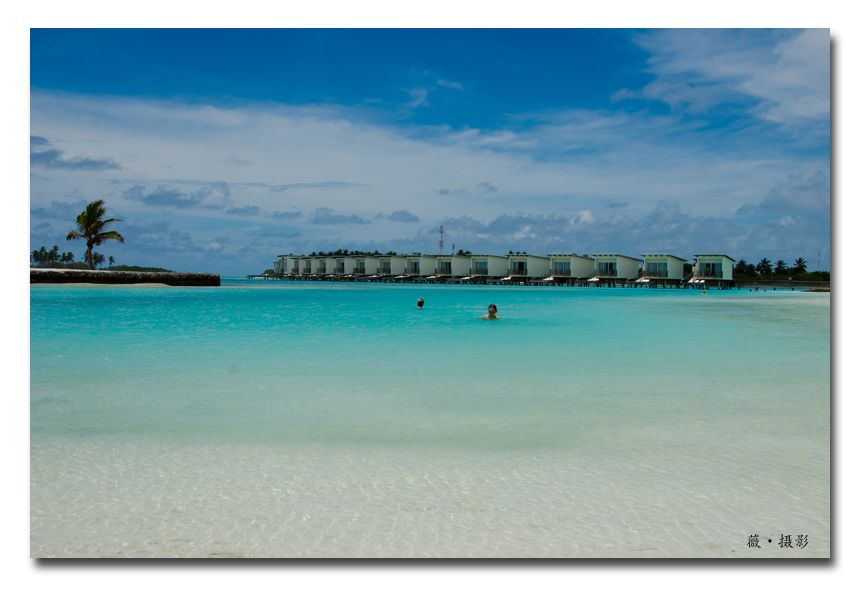 Swimming and snorkeling at the lagoon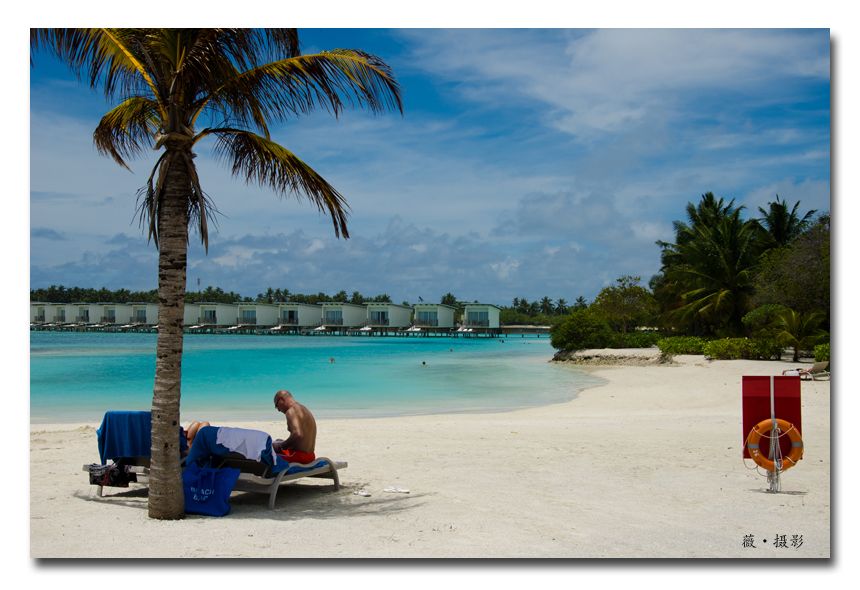 Just find any of the corner to relax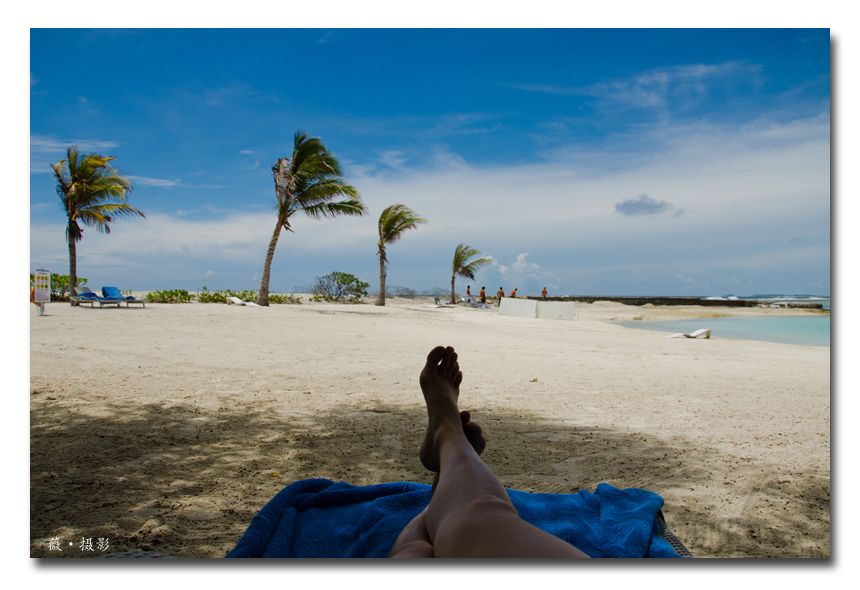 Everybody has a fave spot to read a book
By the time it hit 1-2pm, the sun is scorching hot to stay under it. You go back to your room, enjoy an outdoor shower. Probably, fall asleep again? Or, go to a spa for massage or facial. Or, to gym. Or, to read on your hammock.
Or you can hide in the bushes like these hermit crabs
In the evening, when the sun is kinder. Everybody is out from room again. Some playing volleyball, some swimming, some learning surfing or sailing, some just taking pictures. Then, you'll have another 1-2 hours or even longer time for dinner.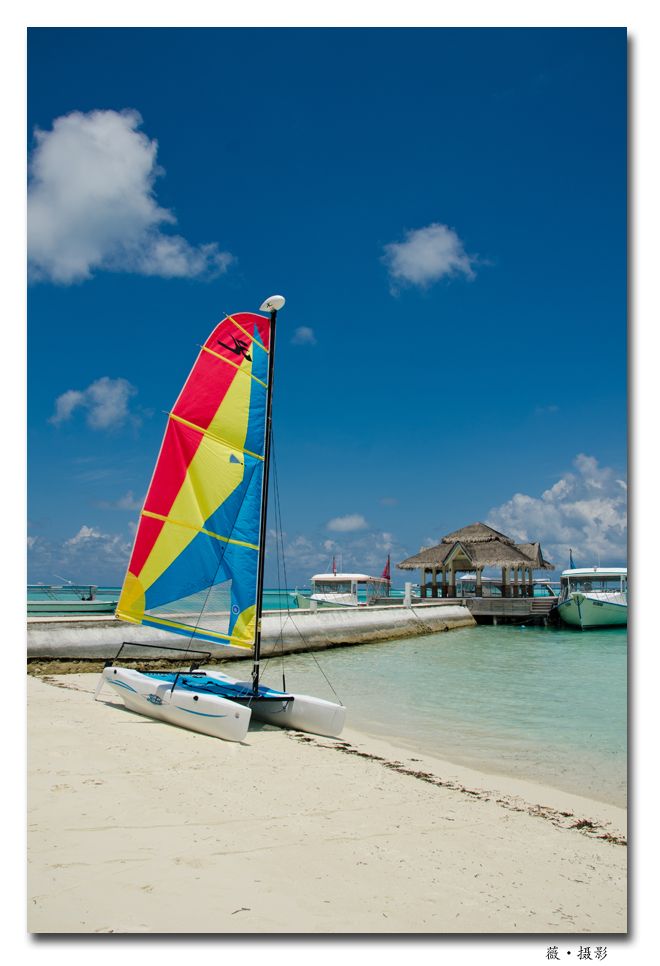 Sail away to the paradise
By the time you go back to your room, you're so relaxed, you might fall asleep before 9pm. And you sleep all the way through until you wake up in the morning, naturally without the alarm clock at 6am to catch a glimpse of the sunrise.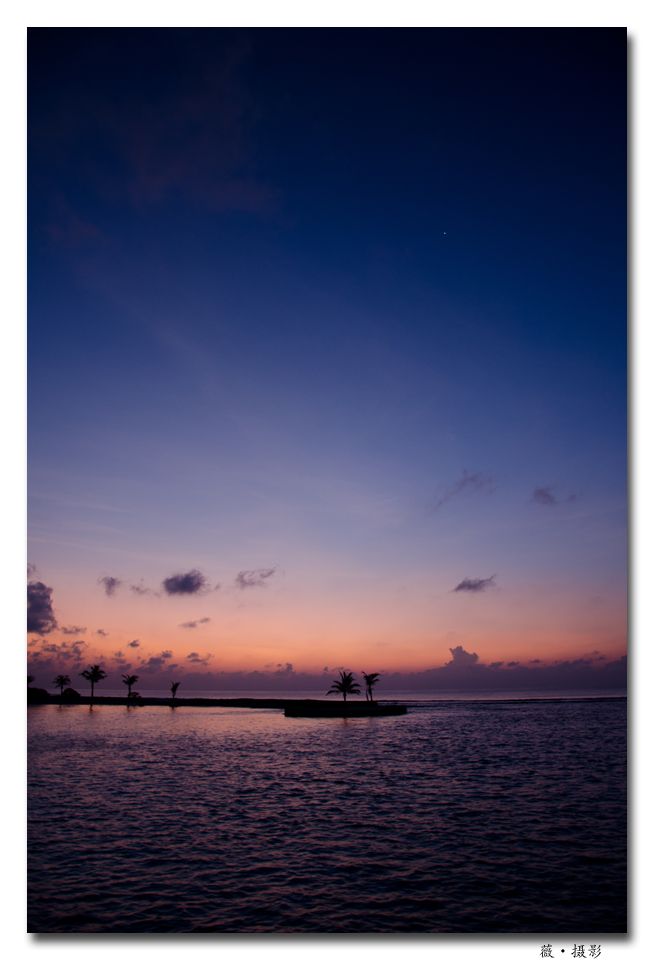 The sunrise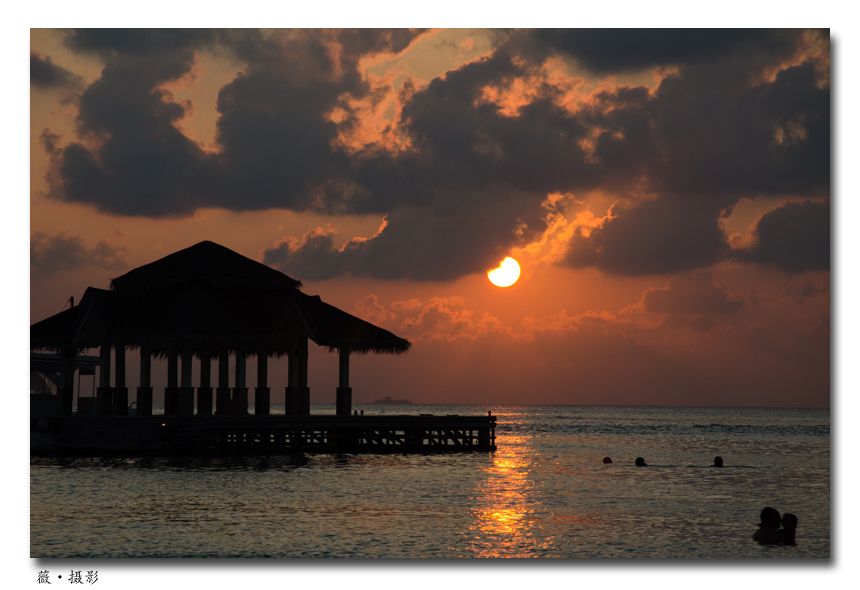 The sunset
It does sound like a perfect relaxing holiday isn't it?
Until you want to join other activities. Every single activities are charged. Snorkeling, diving, cruise to picnic island, fishing, searching for sea turtle, searching for whale shark etc. We didn't join all the activities obviously, but The Man did diving and we went for snorkel with whale shark together. Snorkel with whale shark was the highlight of my trip (will talk about this in later entry), however, the price was USD199 per pax, without tax. After tax, we paid almost USD500 in total for 2 pax. For the whale shark!
Besides, the short snorkel we had after seeing the whale shark was nothing compared to what we had in Sipadan Island. Same goes to The Man's diving trip. Disappointment of lack of beautiful corals and rare fishes makes us conclude that South East Asia still hold better spots for diving and snorkeling. We might be wrong for making this conclusion based on one small island among the thousands in Maldives. But comparing just Kandooma Island and Sipadan Island, Kandooma is nothing compared to Sipadan, underwater.
So I shall say Maldives is only paradise on land. The luxurious hotel that makes you feel like you deserves every single good service they can provide, at a price of course.
My colleague did say something very interesting about luxurious island getaway. We pay to be trapped in the island.
No doubt.
But man, I paid to be trapped and I enjoyed to be trapped. (Sound unreasonably stupid!)
I enjoyed because it's the most healthy 5 days I've been; I enjoyed because it's so relaxing I forgot everything in a further red dot island; I enjoyed because I never get tired of the different shades of blue every single day.
But will I go back again? Well, most likely not. I guess I will explore the cheaper and better spots in South East Asia instead.