Penangites are pretty obsessed with "The Best" when it comes to food. A bunch of good friends might argue over "Which is the best Char Kuay Teow in Penang?", they might flip the table, stay away!
Just like how we argue with our dad which is the best beef kuay teow in Penang. All the three of us say undoubtedly, it's the one opposite balai! That's how we called it all the time. When we say we're going to eat gu bak kuay teow, we never question, where? We only make envy sound, "aiyer....I also want!"
There was a period of time (when I'm still single without a baby!), I request to eat gu bak kuay teow almost every home trip. Almost. But now things changed, the last time I had it was when I was pregnant!! That was a year ago!!!
I was so glad that my brother was around the last time I went home. My parents wouldn't want to bring baby out with us because they claimed it's too hot, so we went out on a short half day foodie trip with our cousin.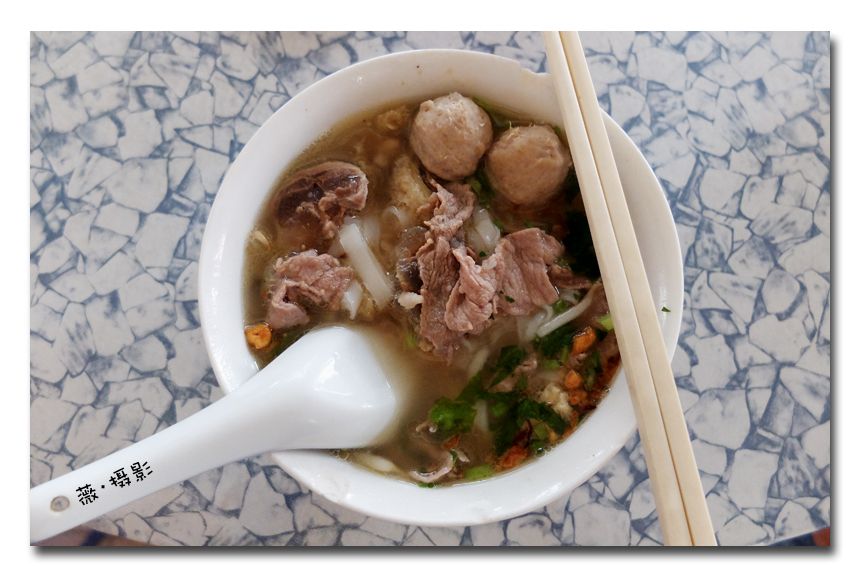 As delicious as ever
Everything is perfect in this bowl. The soup is the best of the best, it's fragrant, the after taste was perfect in my mouth. I always finish the soup till the last drop! And the "liao" are all very generous, well, because I paid RM7 for a small one! But beef is getting more expensive nowadays, other stalls are selling at this price too! So RM7 for this is definitely more worth than any other stalls! The big bowl is selling at RM9.
Besides gu bak kuay teow, we always order oh chien (fried oyster) too! There are two types of oh chien commonly. One being wet and slippery, another being dry and crispy. I like the crispy one. And that's how they do oh chien here!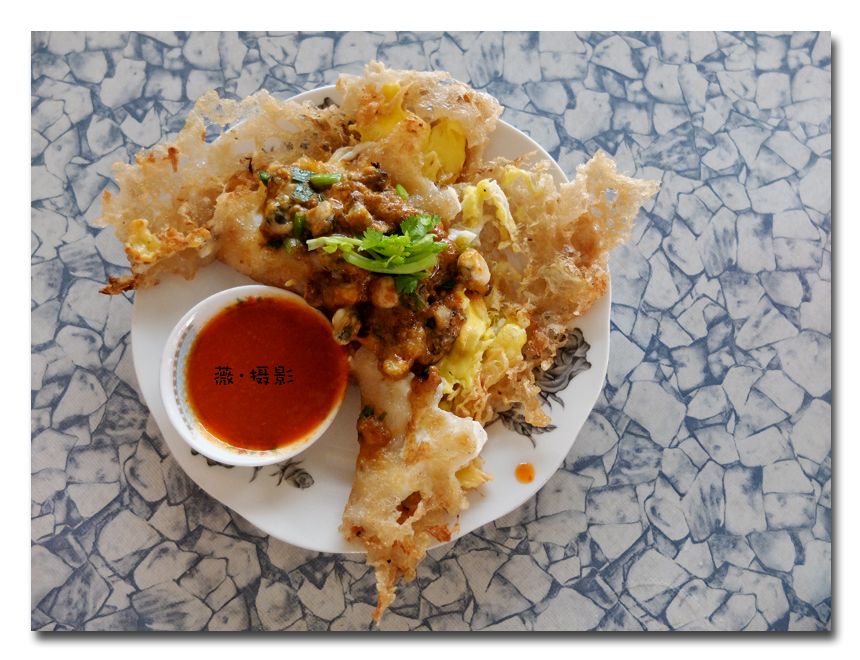 The crispy oh chien!
So where is this legendary delicious gu bak kuay teow? I supposed you can say "opposite balai" like us. Or to be more precise, it's Kedai Kopi Lam Ah, at the junction of Beach Street and Chulia Street. For youngsters who go cafe hopping, it's along the stretch of China House.
They're only open for lunch, be early to avoid the lunch crowd.
Update:
They have moved to a new location since 2015
New Address: No. 156, Carnarvon Street, 10100, Pulau Pinang