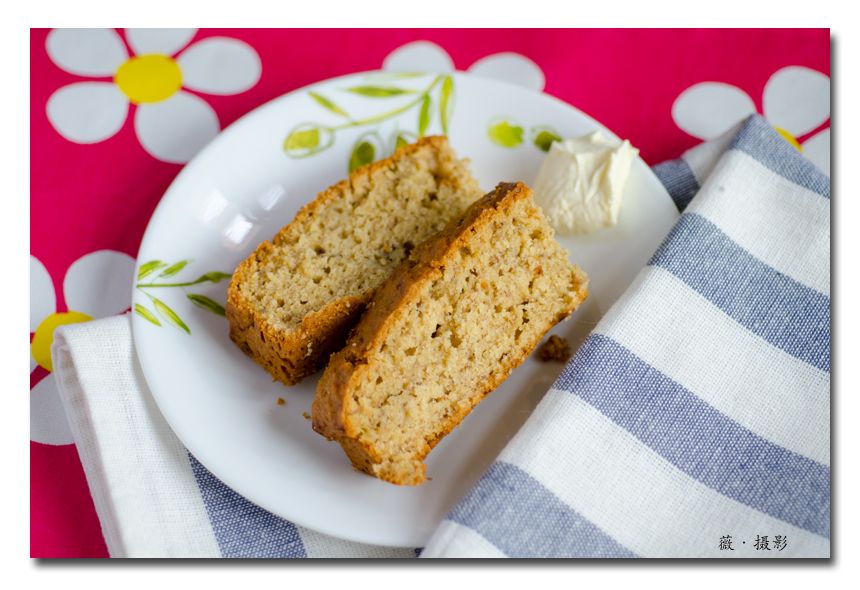 Banana Bread? Cake?
My favourite cake is always butter cake. Plain, I like my food plain.
I like my "ham chim peng" kosong.
I like my "gong zai peng" kosong.
I like my scones just butter scones.
I like my mooncake just lotus or red bean paste without the egg yolks.
I like my chocolate just pure dark chocolate.
I like my coffee dark or with milk, no other additives.
I like my milk just fresh milk, no flavoring.
I like...
I think you've got the idea.
But, it'll be pretty boring if I continuously bake ONLY butter cake.
Browsing through Pinterest and Flipboard everyday, and somehow, I landed myself with banana bread. Yes, that's what they call it in the recipe. But as I read through them, I just can't call them bread, they look more and cake to me.
But no matter what you want to call them, bread or cake. I baked them.
I used 5 fully ripen bananas and they turned out really fragrant. I wish they're more moist than the version of recipe that I follow, perhaps I shall make another version next time. If I've got the time.
I've tried to eat the banana cake/bread with a little cream cheese, they actually go quite well together :)
Here's the
version of recipe
I followed.