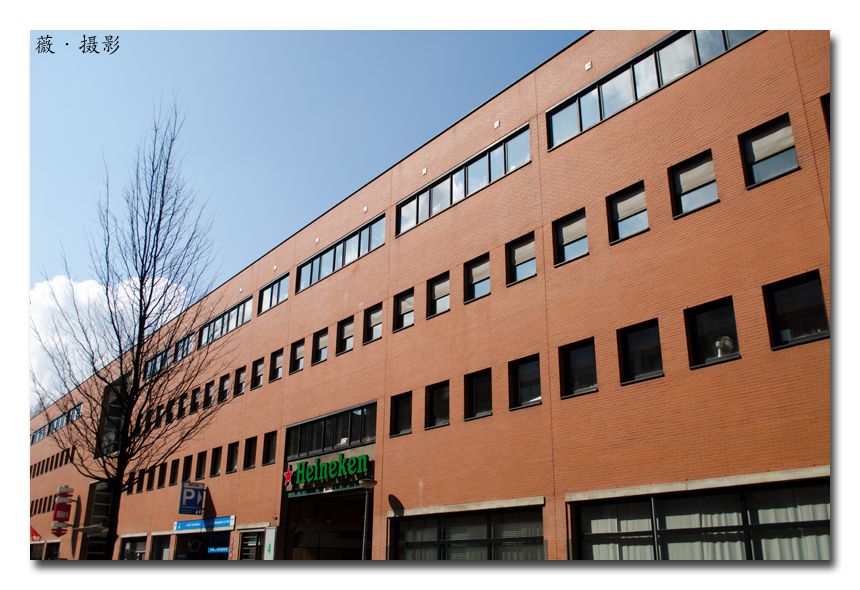 Heineken!
I was never a Heineken fan, but Heineken Experience can simply turn you into one. Seriously!
Heineken commercials have always been one of the most entertaining ones. Especially, the "walk-in fridge" which have made its mark! Which is why, a visit to Heineken Experience had became a must when I was planning our itinerary in Amsterdam.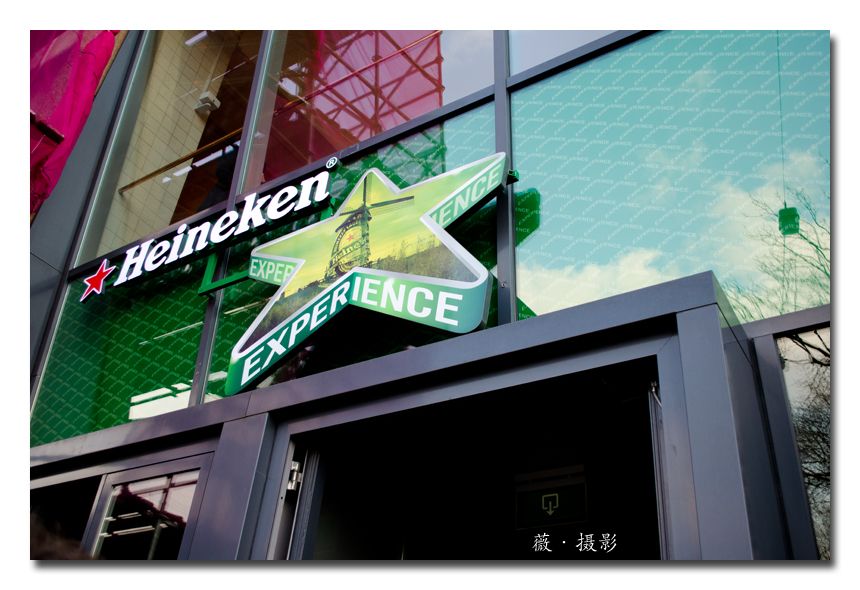 Entrance to Heineken Experience
The entrance to Heineken was 18Euro per pax. I've printed out a 20% off vouchers from websites so I bought two tickets at 27Euro. With this ticket, you're entitled for two pints of beer, a free beer bottle opener, and a free short boat ride in the canal.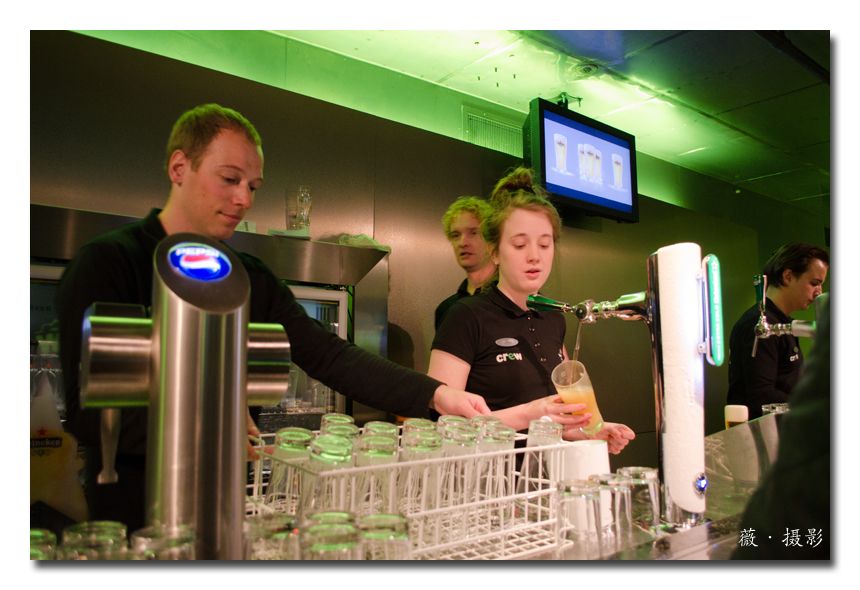 Heineken Experience was flooded with tourists on Eve of Easter, they're too busy serving the beer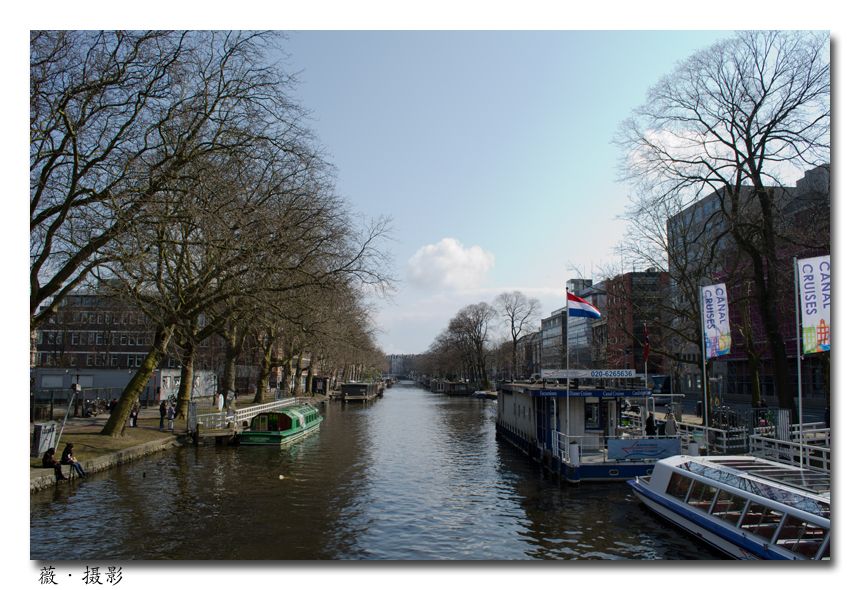 The green boat at the left shuttles the visitors from brewery to Heineken flagship store
If you're expecting some serious beer tour, you're probably in the wrong queue. The brewery tour was pretty simple and fast. The guide walked us through how Heineken came about, how it was established, what is the type of barley used etc. We also got to taste the barley drink before they were fermented into beer, it's really fragrant and sweet! I could drink the whole jar!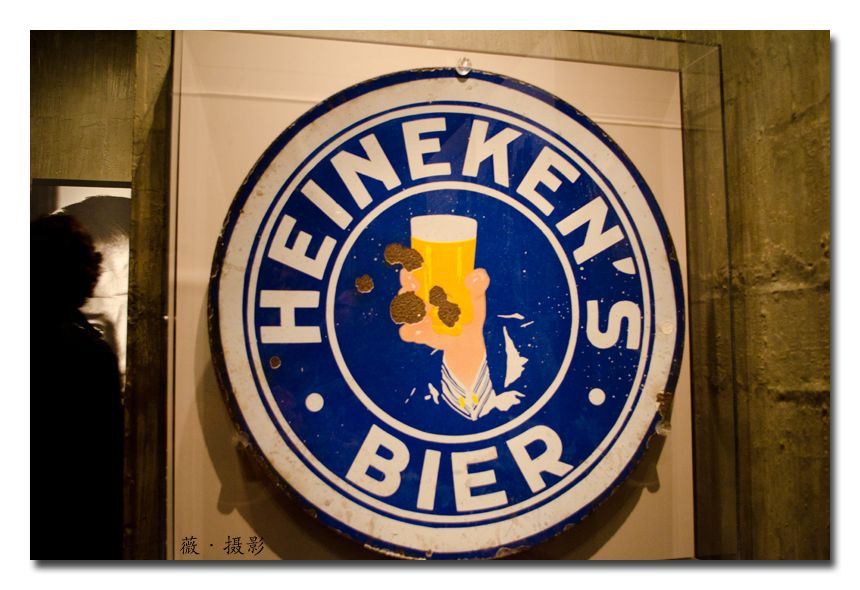 One of the first logo used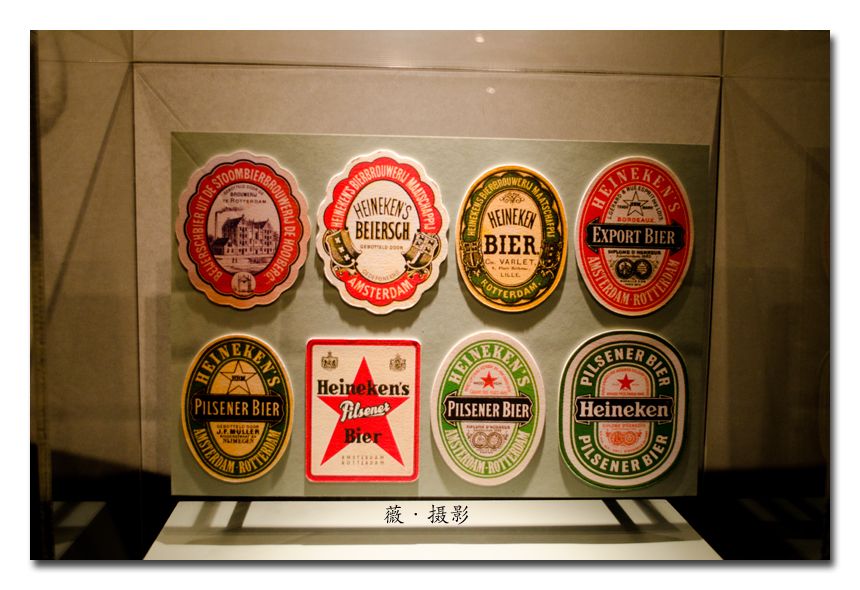 Old logos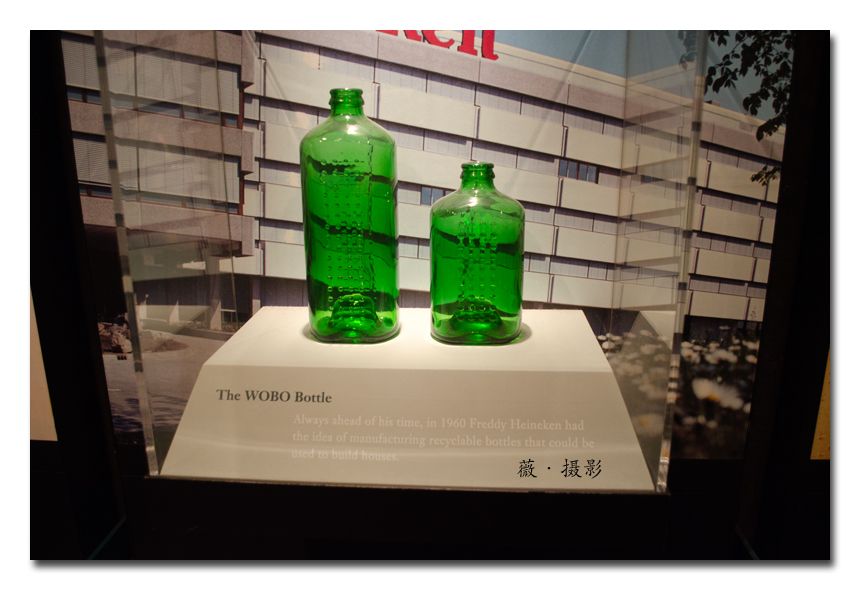 Even back then, Heineken had already considered recyclable bottles
After that, it's fun time! There was a 4D movie, that you're the beer, in the process of brewing. There was water splashes, vibration, wind etc. It's still an explanation of brewing the beer, but different from the other brands, they just make it more interesting.
After the 4D movie, there are a lot of activities, i.e. making your own Heineken card, Heineken MTV, create your own Heineken bottle customized with your name, watching all the Heineken commercials since 1950s, how to pour the beer etc. Just way too much we can't even finish them.
So, what makes them so special that I started to like them?
Friendly and helpful staffs!
We spent too long a time in Heineken, we're hungry at the end of the tour, we only had one pint of beer each. Since the staffs told us we can always redeem the free gift and free boat ride the next day, we left Heineken with a bag of souvenirs for dinner.
The next day, we came back chit chatting with the staff. We told them we haven't redeem our second drink. He brought us in through the exit to the bar (with tic purchased one day ago) so that we could have the second drink before the canal ride!
Willing to listen!
As we were chit chatting with the staff, we told him we're from Malaysia. And I pointed a mistake on the carpet which wrote "Selamat Dating" instead of "Selamat Datang". He apologized, and made some jokes about how stupid it was to actually wish visitors "Selamat Dating".
Selamat dating~
Whether or not they have changed the printing is an unknown to me, but the fact that they've listened and accepted the mistake is what makes the difference.
Fun!
Since there are so many other breweries in the world, why not make it fun anyway? Tonnes of activities and funny commercials to watch. I personally thought the entire tour was very in tuned with the image of Heineken, fun!
I would say Heineken Experience is probably one of the best marketing ever! The moment we walked out from it, we've both liked Heineken!