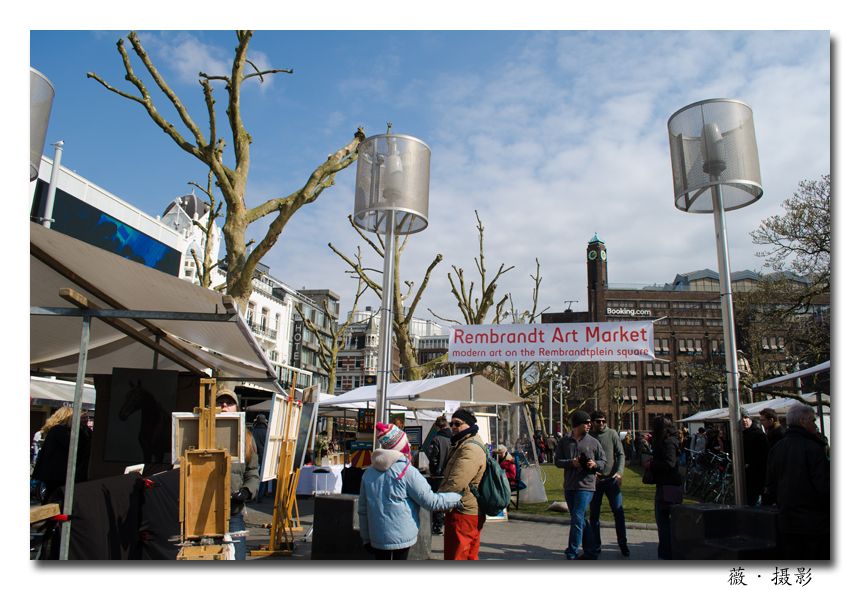 Rembrant Art Market
On our last day in Amsterdam, the sunny last day, there was an art market at Rembrantplein. The Man had wanted to go to this Sunday Art Market ever since he read it from the guide book. So, after our second visit to Heineken to redeem the second drink, and shopping at the souvenir shop, we stopped by the art market.
I did not have much to say about this art market, except, I really like this place. Maybe because of the weather or maybe because there were just too many art works around, it's simply nice to be surrounded by tonnes of paintings and photographs. The only complain I have is, we can't bring any of them back.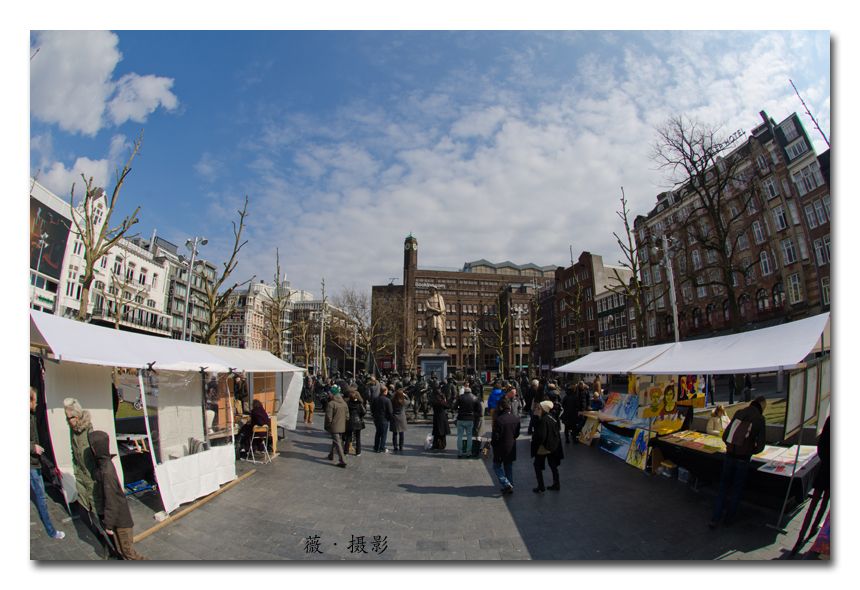 Center of the market with the surroundings
Art market and the surroundings
Noticed there's a statue? No?
Rembrant
He's Rembrant. I'm very sorry that I do not know much about Rembrant. I only know he's a painter, that's it.
To respect the artists who are selling their works, I didn't take any pictures of them. I simply collected a lot of name cards from them, even though, well, I won't be able to buy any from them for the new home for the time being.
If you happened to be in Amsterdam on Sunday, and you love arts, pay the art market a visit. I'm sure you'll love it as much as we do.
How to go?
Take tram no. 4/25 and stopped at Rembrantplein