Red Light District in Amsterdam is one of the place that is in the "must go" list, because you're the tourist. But you're not necessary liking it. It's more like "been there, done that".
RLD is located really near Dam Square and Chinatown. If you're taking tram, you can stop at Dam Square.
As we're walking away from Dam Square to look for RLD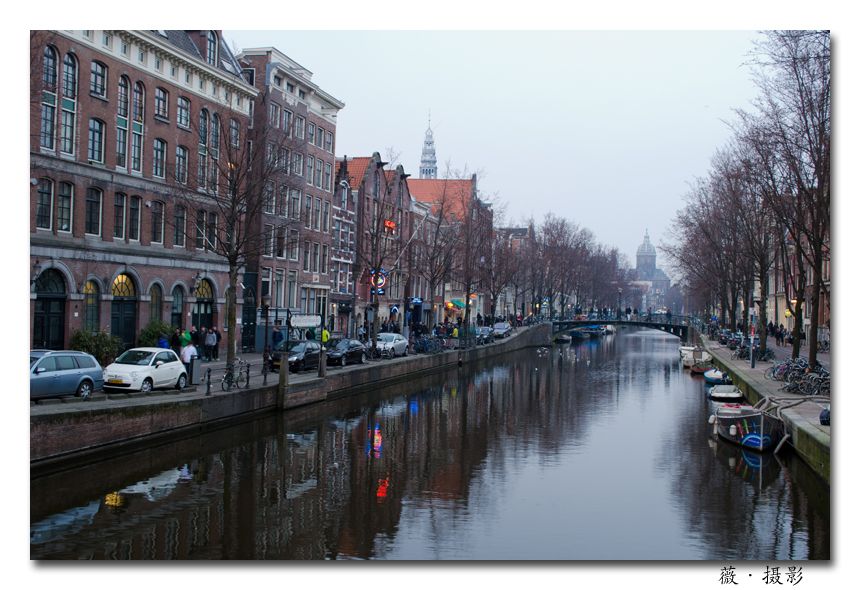 Canals everywhere.
Crossing another canal and surprise to see so many geese.
We continued to cross the canal and walked straight up, which was the wrong move. Because much that we didn't know, RLD is just along this canal. All we had to do was to walk along the canal and we'll find RLD.
It's like what I've imagined it to be. The girls in sexy lingerie were dancing and luring customers, in the tiny display windows. It didn't feel right at all, as if the girls are just products. As if all of us (yes, including myself) are the customers who came for window shopping. Occasionally I do see guys approaching the girl to ask for pricing.
For the windows which were closed, what I heard is that "business is ongoing". I do not know how true was that. But when the girls are standing by the window I did see the bed. I perhaps, it's really true.
It's a courtesy for the girls for not taking photos. You're got beaten up if you do, I perhaps. So of course we didn't.
But, we did take one away from RLD from the canal bridge.
The only photo along RLD
There were a lot of sex shows too. Some might be very popular, because the queue to purchase the entrance ticket was really long. We didn't purchase any, but we did browse some of the posters out there. I remember one said "F***ing Live Show". Well, literally correct.
Sex shops were everywhere. And people went into sex shop like it's just a normal groceries shopping. We went in too. Amazed by all the toys they have, and can't even imagine what it's for, or maybe try not to imagine.
But one thing we did do was to visit the Sex Museum. Well, nothing to shout about. I did learn something though, i.e. in the 50's, only the rich can afford porn because they're really expensive and condoms were once made of goat's intestines... YUCKS!
Not a child friendly place, for sure. Not even family friendly, imagine you're taking a stroll along RLD with your mom and dad. Hm... Better not.