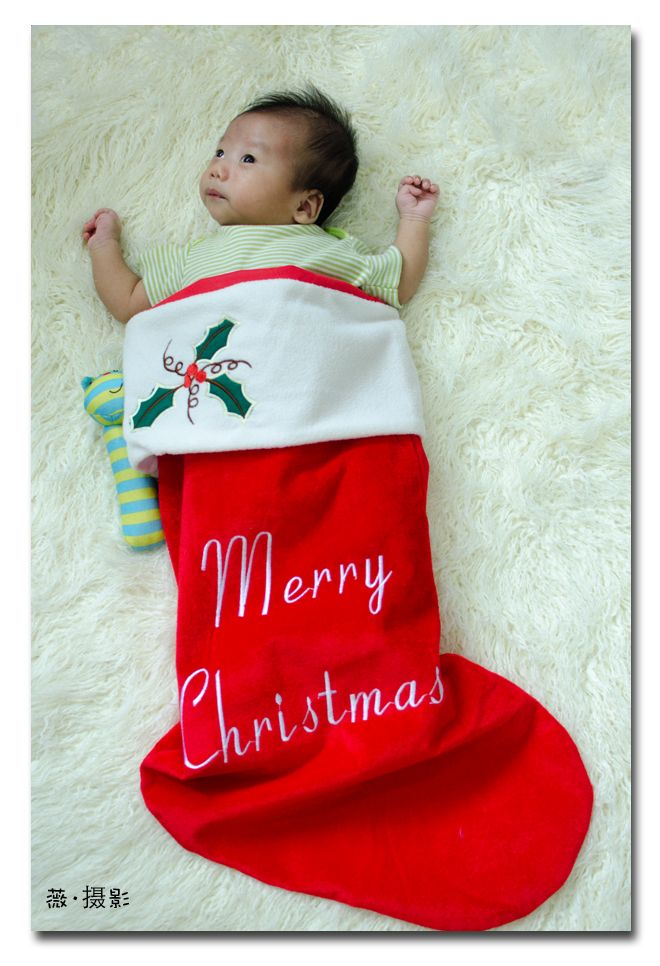 First Christmas
On my first Christmas, mommy shopped high and low for a giant stocking. She can't seem to find a suitable sized stocking. They're either too little or too huge. At the end, she made do with the extra large one, because you know, bigger is better than smaller.
Because it's way too big, she's scared that she might suffocate me accidentally while taking photos of me. Anyhow, we both survived the ordeals of getting them done.
My mommy also bought a santa costume for me but they're not here yet. I wonder how would I look like in the santa costume, I think I'm gonna be sexy~
Stay tuned for my santa photoshoot within this 12 days of Xmas :)
Meanwhile, have a very merry Christmas!