It's never easy to set a perfect date for party, especially in December. When it gets even tougher like this year, we had our Xmas party 2 weeks before Xmas :)
To be honest, the reason we had a party was so that we have a reason to get our favourite log cake from Marriott Hotel. We could never finish a 1kg log cake on our own, and it's sinful anyway! So we got more
victims
friends to share the
sins
delicious food.
It wasn't a proper Xmas party. We had Japanese Shabu Shabu so it was easier to prepare. Other than shabu shabu, we had log cake (of course!), beer, cocktails and chips with dips. And while preparing cocktails for our guest, we fell in love with them ourselves. Think we will just get addicted to it!
We didn't take any photo, except for the log cake. We were too busy eating!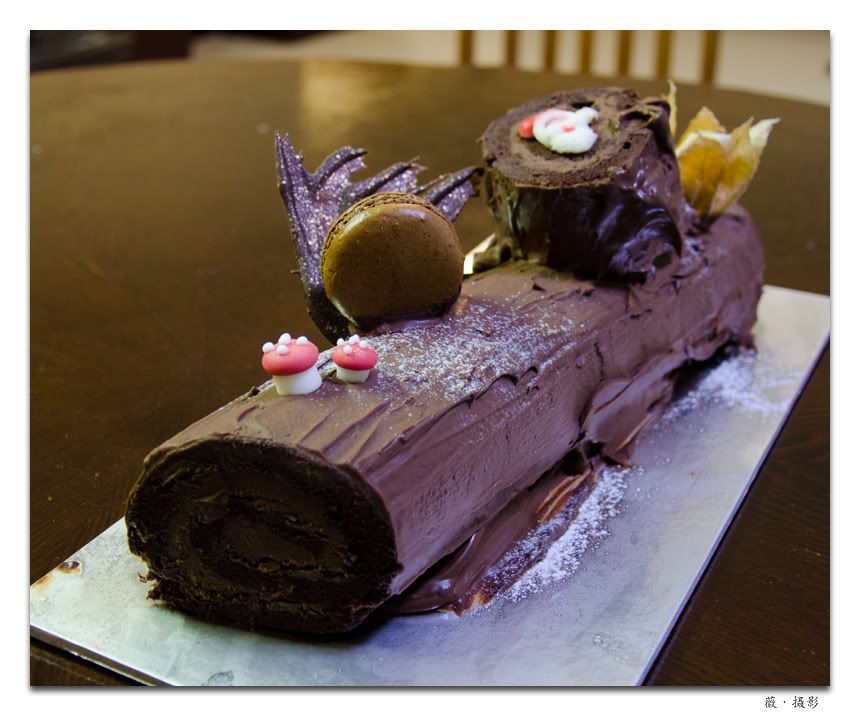 Chocoloate Fudge Log Cake from Marriott Hotel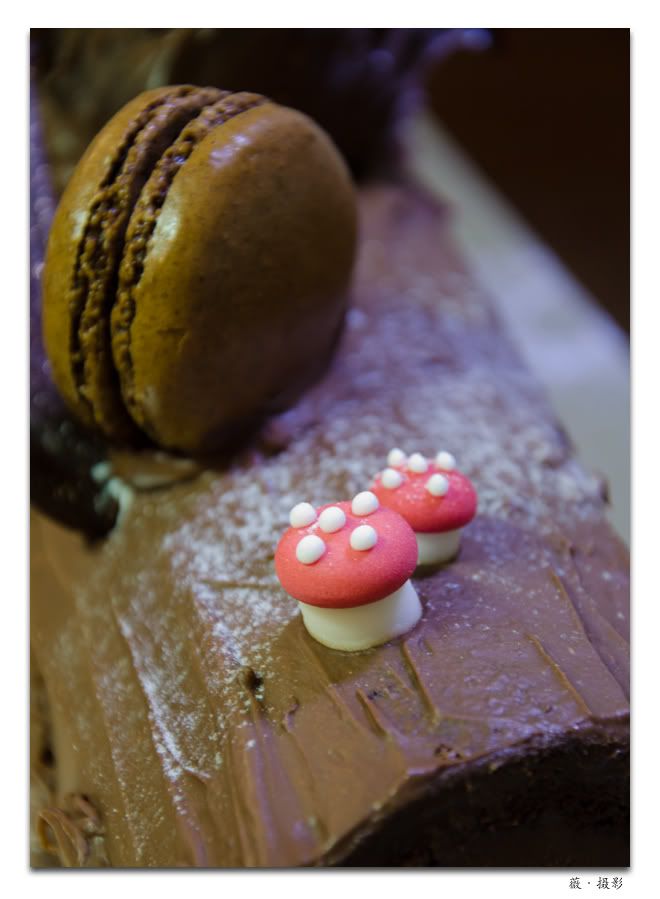 The cute deco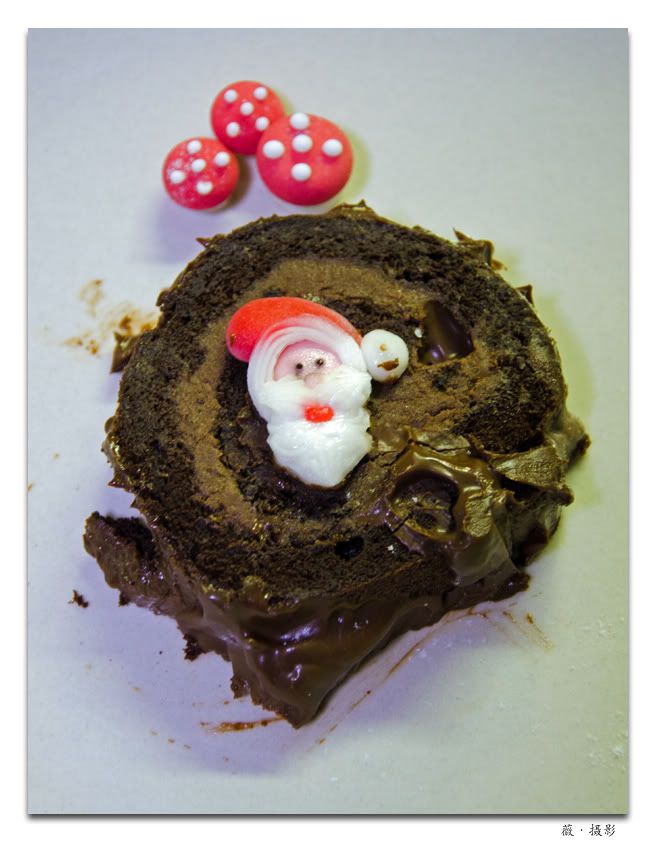 Sock Hoai's log cake, creation by Ai Mei
The best part of the party was, moon gazing. Yes, we only got to know it's lunar eclipse at 10.30pm. All of us, rushed out of the house to witness the lunar eclipse. Sounded silly, we sat at the park for more than one and a half hour looking at the moon.
It was in fact the most romantic Xmas party I have ever had!
Thanks to all my friends!
(Yee Hau, Sock Hoai, Ai Mei, Hock Chuan, Yi Thying, YiZheng & June)
I'm thinking very hard for another reason to party.