I would say that going to Terelj from Ulaanbaatar wasn't that difficult. Well, of course, you'll have to expect some traveling time in this wide land. But the fact that there are straight bus from Ulaanbaatar which you do not have to worry about transiting, I think that's good enough.
Copied from Lonely Planet:
The road from Ulaanbaatar to Terelj, which goes through part of the national park, is in pretty good nick. A bus departs at 4pm from Durvun Zam and goes to the centre of the park, a few kilometres past the turn-off to Turtle Rock. The same bus comes back directly to UB. The cost is T1500 each way.

Read more: http://www.lonelyplanet.com/mongolia/central-mongolia/terelj-area/transport/getting-there-away#ixzz2bC06lN00
We took this particular bus into Terelj National Park. However, when we left, we took a van. It wasn't a public transport, just a normal van, drove by the villager to pick up locals or travelers to go somewhere called Mid Station. From Mid Station, we could take a public bus to Ulaanbaatar, which was only 1.5hour away, at T800 per person.
The capacity of a normal van in city is 15 people, maximum. However, in Mongolia, this same van managed to squeeze in 20 people (or more!!!), with some luggage. Therefore, if you could, ask a local, get to the first pick up point to wait for the van. Take the last row in the van so that you won't be squeezed to death. Or asked to sit at someone's lap etc.
The van runs every 2 hours from 8am.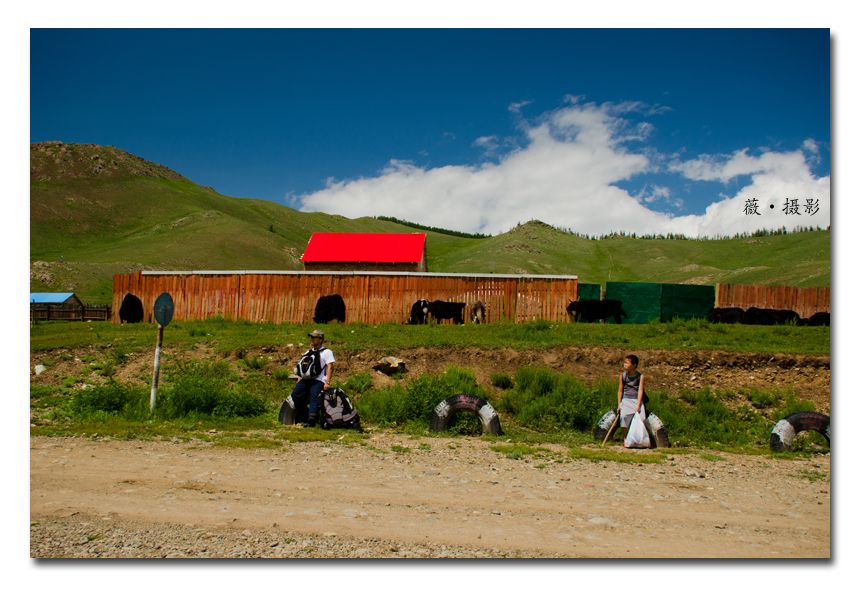 First pick up point
There's no way I can tell you exactly where's the first pick up point. I do my best by showing you how it look like. It's within the village Zagaan Temeet.
I had so much doubt in whether the van would ever come. Unexpectedly, it turned up on time and got us to our destination safely :)