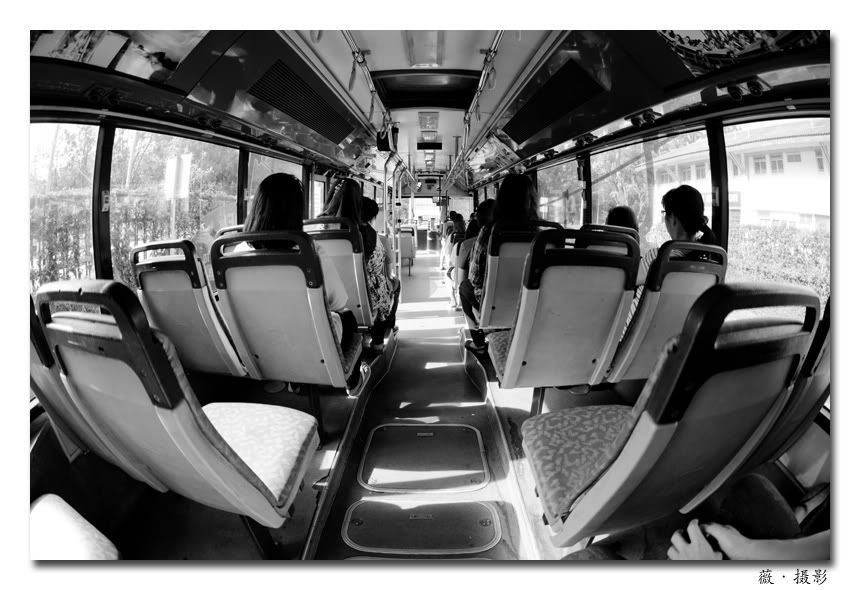 Being a normal not-highly-paid-but-enough-to-live person, in this busy city country, a big part of my life is spent in public transport, the MRT and the buses. Cars are just too expensive to own.
It's weekend. Part of my weekend life is to go out to town to meet the Man after his half day work, and have lunch in the town. But today's weather was just simply killing both of us, we decided to head back home!
The scene of empty feeder bus 941 can only be seen on weekends afternoon. On weekdays, it's packed like a can of sardine!
I brought along my new toy, so, snap :)