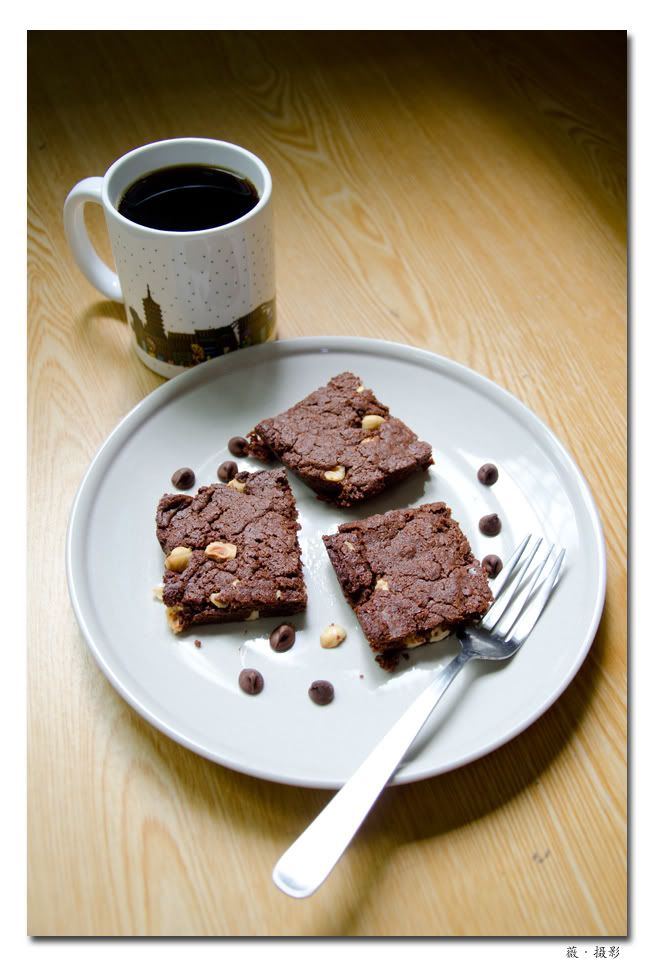 I've bought a recipe book, for chocolate ONLY. Yes, sinful enough, but I don't care!
Anyway, I've been eyeing on chocolate brownies for some time, so finally we went out to get the ingredients yesterday and started making this morning. Well, it didn't turn out well!
I knew which part of it wrong, I didn't mix well enough. And hence cause the brownies to be so dry. And worse, the recipe was calling for 200g of brown sugar. I reduced it by 25%, and still sweet :(
I am having the urge to remake another pan of brownies as I was writing this entry...