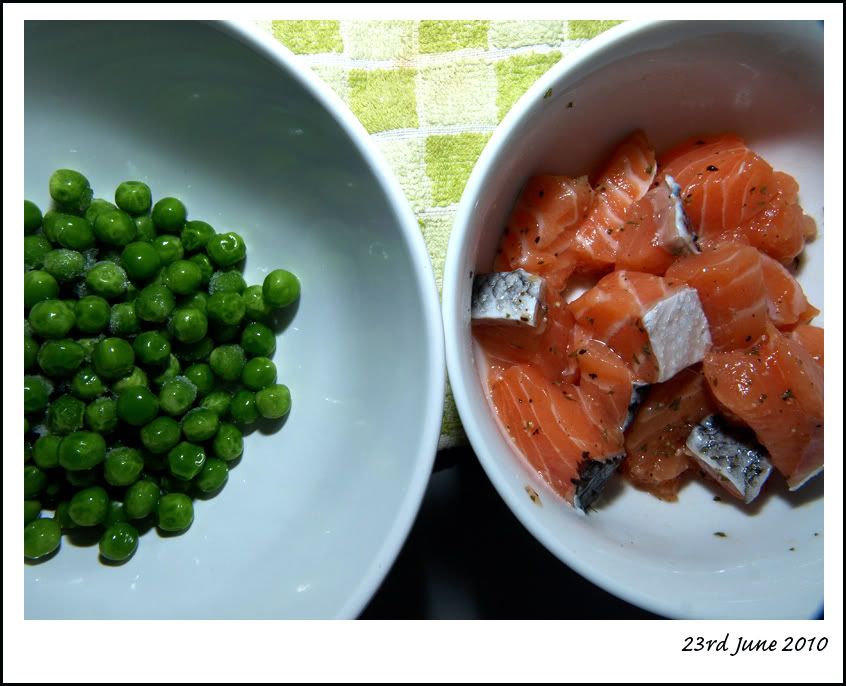 I bought salmon and thought of cooking it in creamy white wine sauce, but came back realized I did not have any cream in the fridge.
Salmon doesn't go very well with the tomato sauce for pasta. I had no choice but to eat my salmon and pasta separately.
And I was not happy with that.