Do you believe in food therapy? When you're upset or angry on something, does food cheer you up a little?
Well, at least for my case :)
I've decided to recreate a better version of last night's dinner. I did it!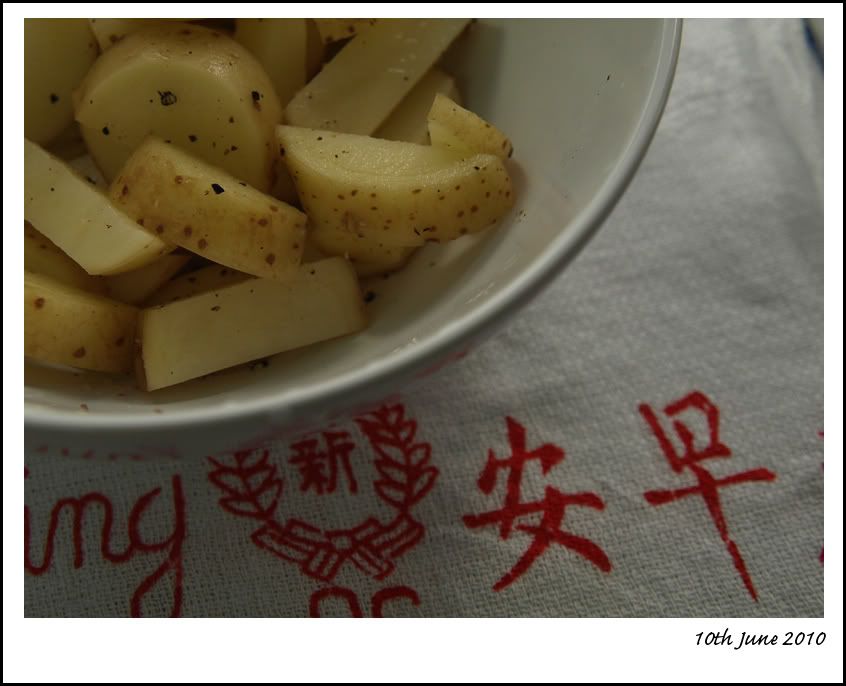 Since I wasn't hungry when I was cooking, I could take some pictures. The potatoes with garlic salt and pepper in a bowl, ready to fry.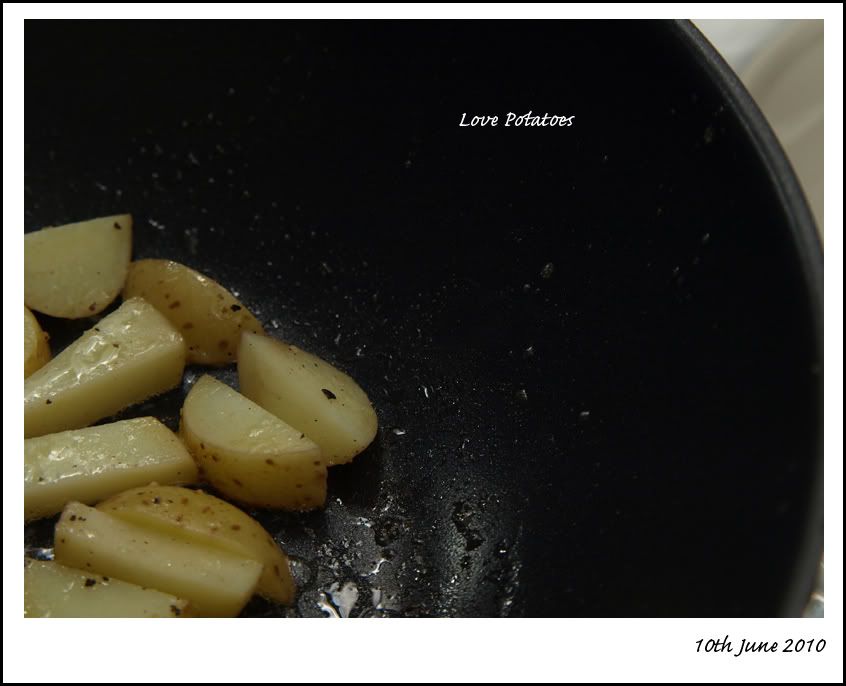 Frying with a little olive oil and a lot of butter! >.<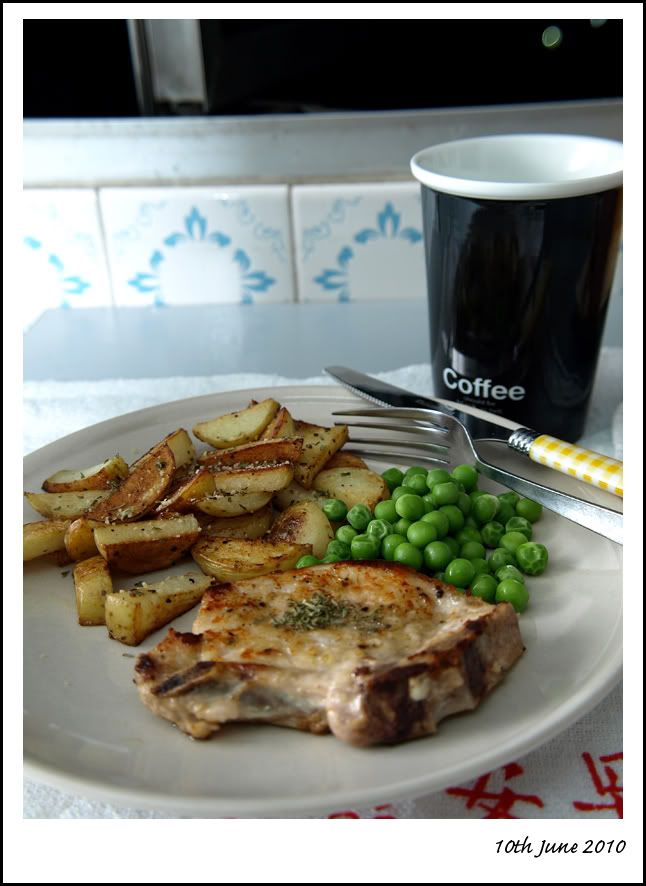 The ready dinner, pork chop, fry potatoes and peas. The coffee cup was just for "decoration", I didn't drink any.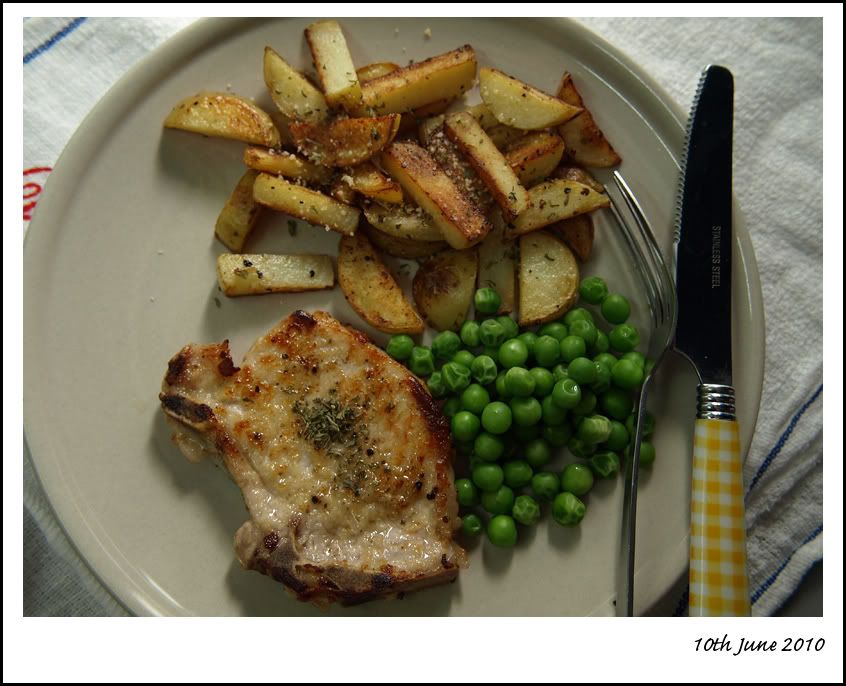 Yumsss
Success!