I'm a carnivore in nature. I love to eat meat (vegetarians please do not condemn me). It will be such a torture for me if you were to prohibit me from eating pork (belly!), steak, lamb chop etc.
That doesn't mean I do not eat vegetables, I do. But full vegetarian meal, well, that happens only a few times a year normally.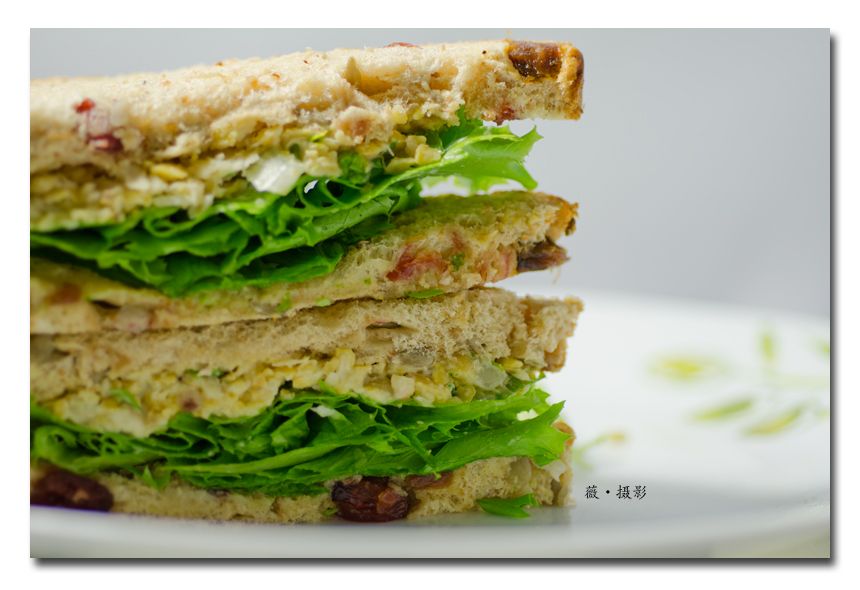 Chickpea Sandwich
I like chickpeas. I have some leftover from my
Christmas Eve dinner
, so I was googling on the web one day to decide on what to do with the chickpeas. And I found
this
.
I've made some changes according to what I have at home.
Ingredients (for 2 servings):
Half can of chickpea
A quarter of onions
A teaspoon of mayonnaise
Half table spoon of lemon juice
Parsley (as much as you like)
Salt and Pepper (to your taste)
Method:
Chop the onions and parsley.
Mash the chickpea. (I have never thought chickpeas are that hard to mash. Do use a deeper bowl to prevent the round little things fly out from the bowl)
Mix all the ingredients well.
Lay some lettuce on your bread (toasted bread makes even better sandwich)
Lay the chickpea fillings generously and serve!
To make my meal more interesting, I did add some asparagus (with cream and cheese sauce).
Chickpea sandwich with asparagus
I made 2 servings, so I get to keep one more in the fridge =)
I used muesli bread from Sunshine as that is what I have left in the kitchen. You can use wholemeal bread, or walnut bread... Or anything I would say, but I personally think white bread will not taste so nice.
I think this may be a good meal for those on diet!