As mentioned earlier, Buddhism in Mongolia is very closed to what I've seen in Yunnan and Sichuan's Tibetans before. The monastery and stupas are exactly what I've seen in the past few years. I bet the Man will say the same for Nepal as well.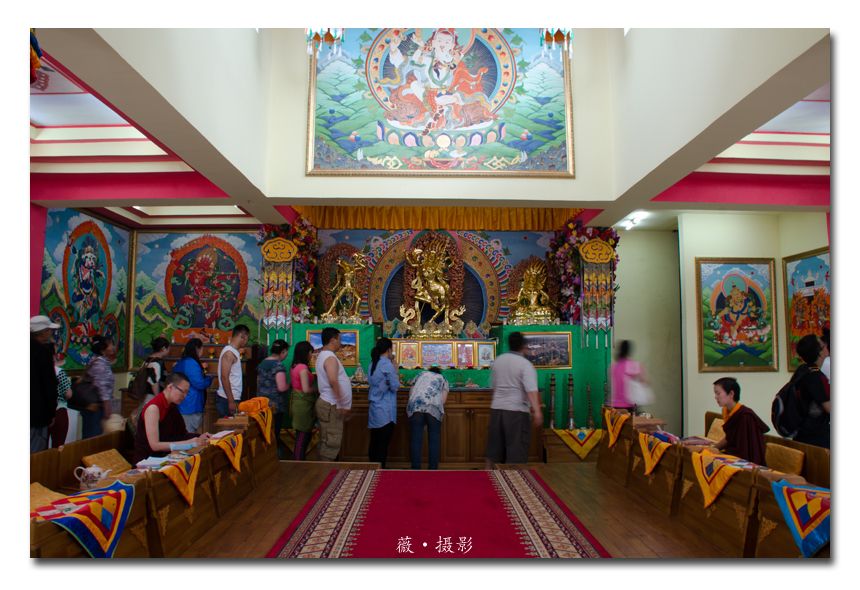 Praying
Even though the architecture of the monastery is very similar, but the way the people pay respect is slightly different. After praying, we're supposed to touch the cloth with our forehead. As seen in the picture above.
Besides, we're not supposed to exit the temple by showing our back to the god.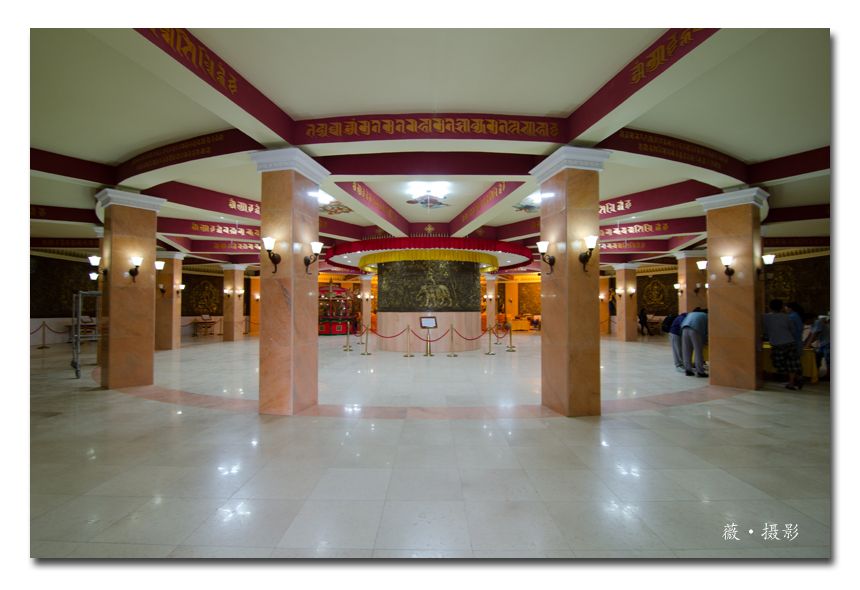 The hall displaying stories of different gods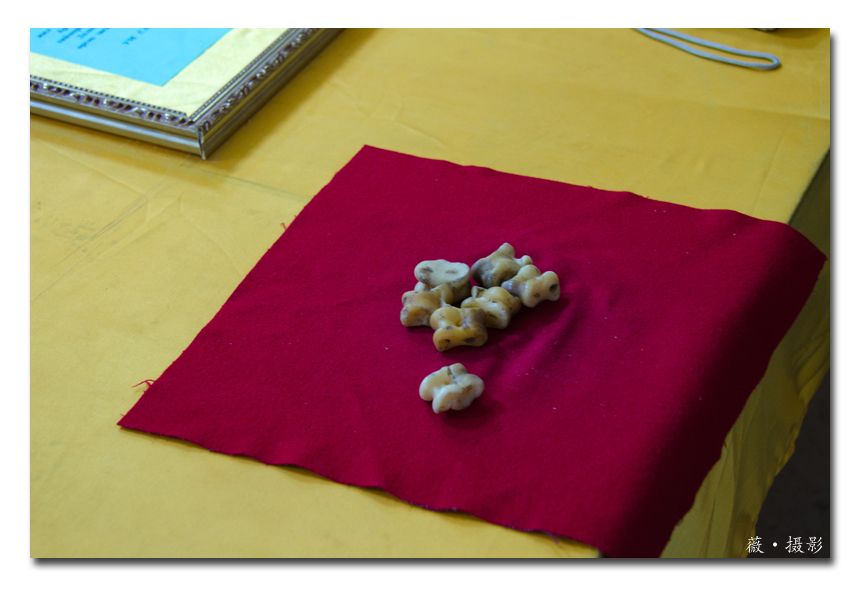 Made of goat bones

Lucky for me, I have a local friend whom brought us around. I was clueless of what the people were doing with the goat bones initially. They kept tossing the 7 bones and seem to be counting something too. According to my friend, each face of the bones represent goat, horse, sheep and cow. We're supposed to toss them 13 times and count how many times the horse appeared. If it appears more than 7 times, you're lucky this year. If it appears more than 13 times, you're very very lucky this year. I got 10, not bad :)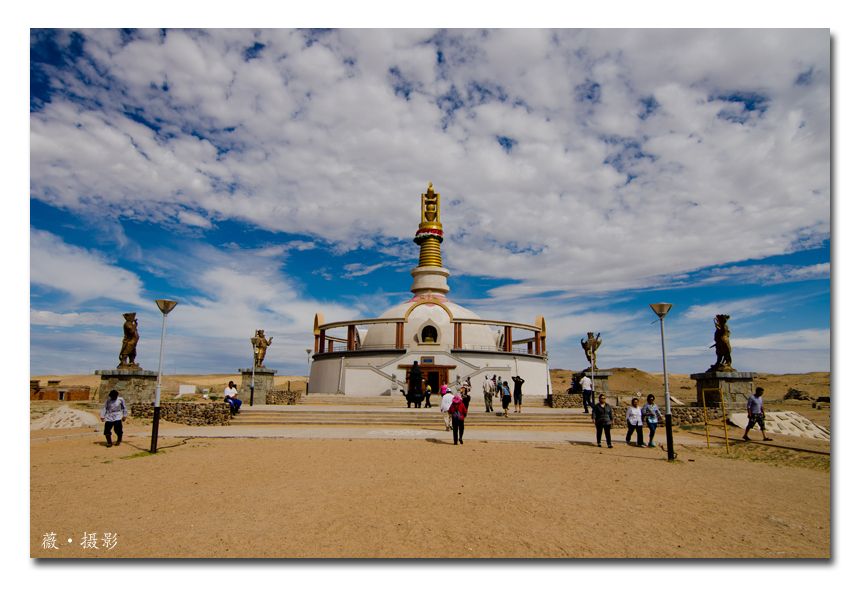 Wonderful weather when we exit the hall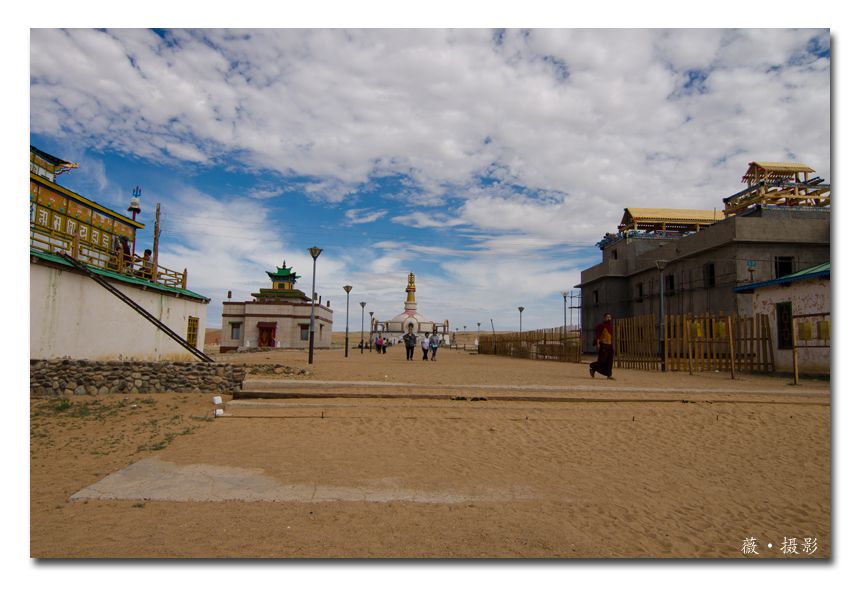 From far
Weather in desert is as unpredictable as usual. Within a short moment, the weather changed from cloudy to sunny.
After the visit to monastery, we're back to our ger for a few hours to rest and to have some light meals. We ordered some noodles and bao zi from the owner of the gers. After meal, the weather outside the ger was simply too hot to be out. I imagined myself evaporated once I stepped out of the ger!
So, we waited around in the ger, eat, sleep, writing diary, reading etc.... Until the guide came to us when the weather has already changed to slightly more bearable.