The Black Mountain is supposed to be the highlight of the trip to Sainshand. Before we departed from Ulaanbaatar, our friend kept telling us we have to make wishes in this place. She believes in that truly, because she had her wishes came true.
And her family, as much as they can, they visit this place every year. To make prayers and wishes. To thank the god for what have given, and to renew the wishes too.
From the carpark, it's truly a Black Mountain
Looking down from mid way
When we were traveling on the train the night before, we had already pen down our wishes on the paper. The god must be very generous, there is no limit on the number of your wishes.
All you have to do when you reached there, was to whisper the wish to the god, and burnt it after that. (I forgot to take picture of that process though)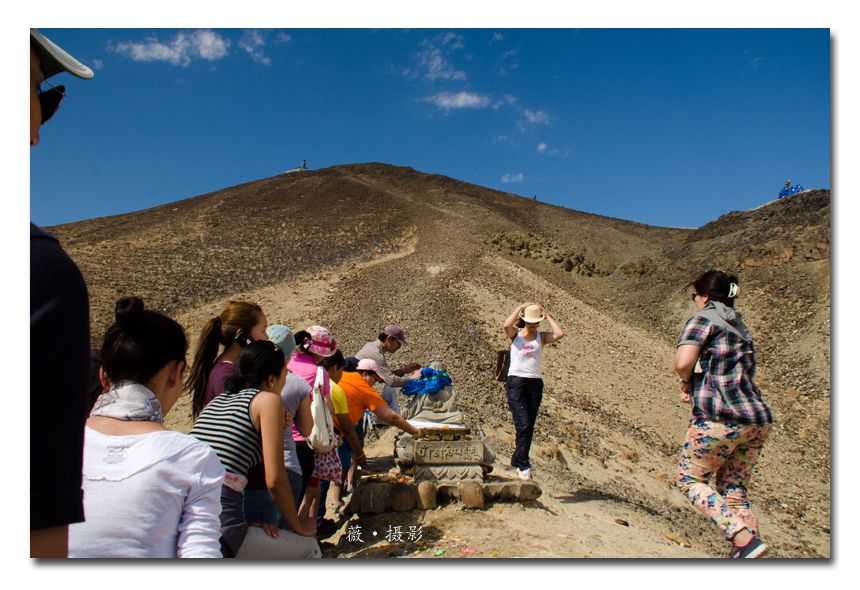 Whispering wishes
After burning, we still have to queue another time, to whisper the same wishes to this god again.
When I was in the queue
For one wish
It's really tiring
When we were in the queue, we saw a young man carrying an old lady to the mountain. We were all amazed by the determination of this pair. I guess at the time of desperation, everybody needs a hope, or even, a chance to hope. I will never know what wishes the old lady wished for, but I do hope she had hers granted.
I can only stop here
As we continued uphill, I can only stop here. Because, females were not allowed to go to the summit. The rest of the guys continued the journey uphill, while I did my last praying here. Only females pray here. I circled the place three times (clockwise), tied the blue cloth around like everybody did, and again, whisper my wishes.
At this point of time, with nobody around me (at least nobody I knew), half way making the wish, I was weeping. I did not quite understand what moved me to tears. Maybe the determination of the people in this place? Or even maybe, hoping my wishes to be granted? I did not have an answer. I am naturally a "cryer", but this place seems to make me tear even more easily for no reason.
Satisfying old lady
After I prayed I met the old lady, look at the satisfaction on her face :)
Black Mountain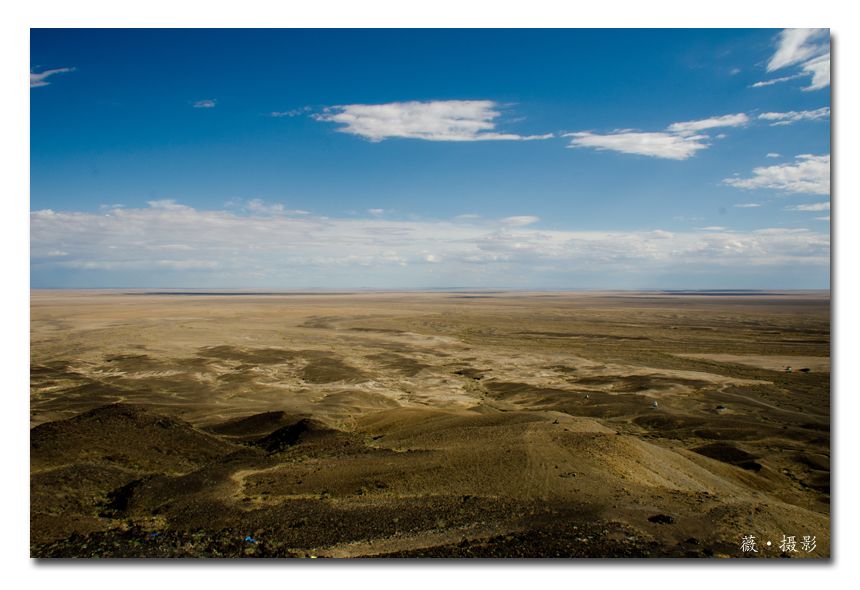 Tone of the rocks changed from black to yellow
As the guys were doing their prayers at the summit, I could only wait. The sun was scorching hot, but the wind was strong. I didn't feel hot, but that's when it got bad, I got part of my sunburn from this place. Simply because I sat under the sun for too long, just to admire the black beauty.
Still feeling surreal, that finally, I managed to come to this place, Mongolia.