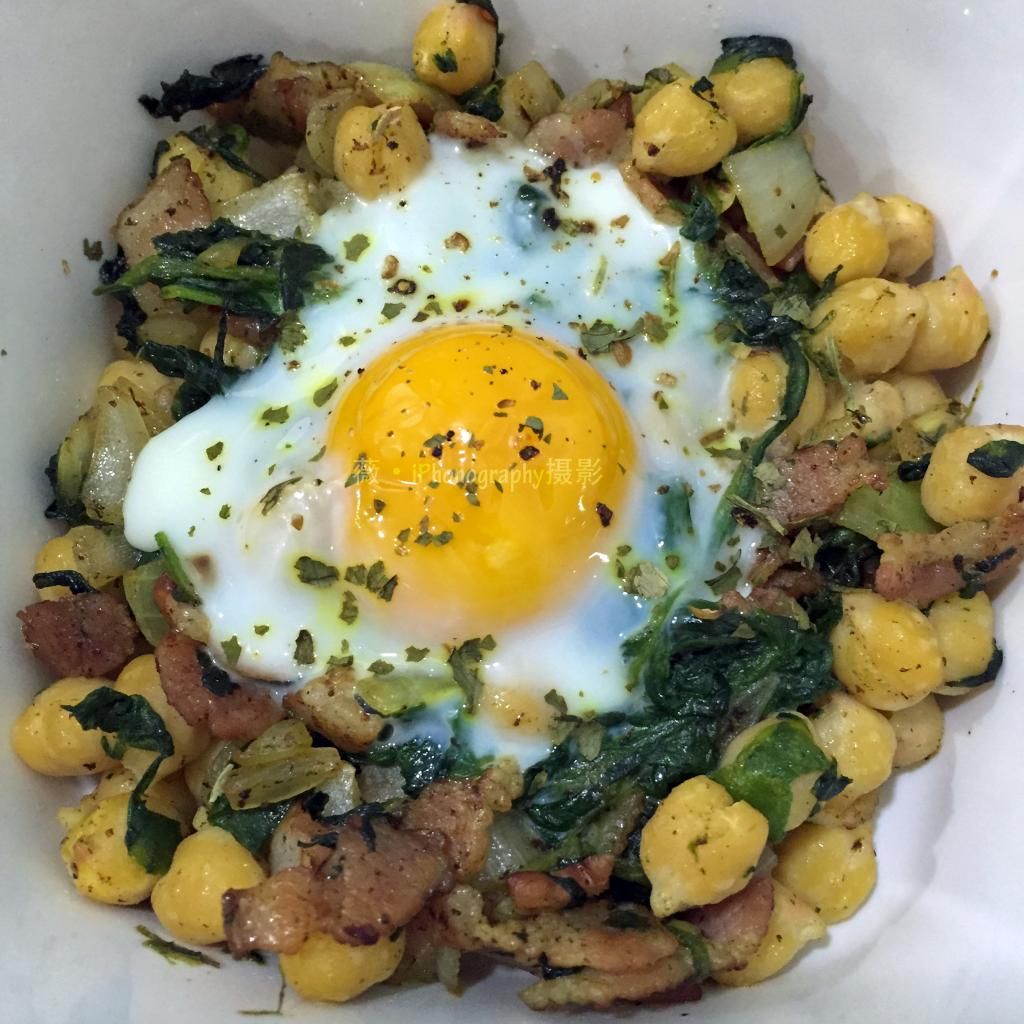 Colorful and nutritious meal
This dish combines everything I love!
Egg, chickpea, spinach and bacon! I could have added potatoes but I think that'll make me a little too full, I guess this is more than enough for me.
Prep time: Less than 10 minutes. Cooking time: 20 minutes
Ingredients (for one):
Half onion

Bacon (1 or 2 slices, depending on your likings) You can also use sausages

Spinach (I ran out of fresh spinach, so I used my frozen spinach)

Chickpea

One egg

Crushed red pepper

Pepper

Dried herbs
Adjust the amount of the ingredients based on your likings.
Method:
Preheat oven to 180 degree Celsius.

Dice bacon and onions.

Fry them until golden brown, add chickpea, spinach, red pepper. Lightly fry them.

Pour them into a casserole. If you have cast iron skillet, you can cook this on the skillet and no pouring required. Add the egg on top.

Season with dried herbs and pepper.

Put them into oven and bake for 10 minutes. You can bake longer if you like your egg more cooked.
I think this is good for brunch, lunch or dinner, anytime you want :)