First morning in Amsterdam, we woke up early as usual. (We woke up early everyday during the trip, because we sleep very early. Very healthy lifestyle, well, for a week) However, the lodging we booked in Amsterdam was not B&B. So, we didn't get free breakfast. Therefore, our food hunt started from morning.
We went to
De Stadskantine
, which located at Van Woustraat, near to where we stayed. It's a nice place, but I guess nobody wake up so early in Europe. In the morning, everywhere we go seems empty. Even in this crowded city. Unbelievably peaceful.
Street view of Van Woustraat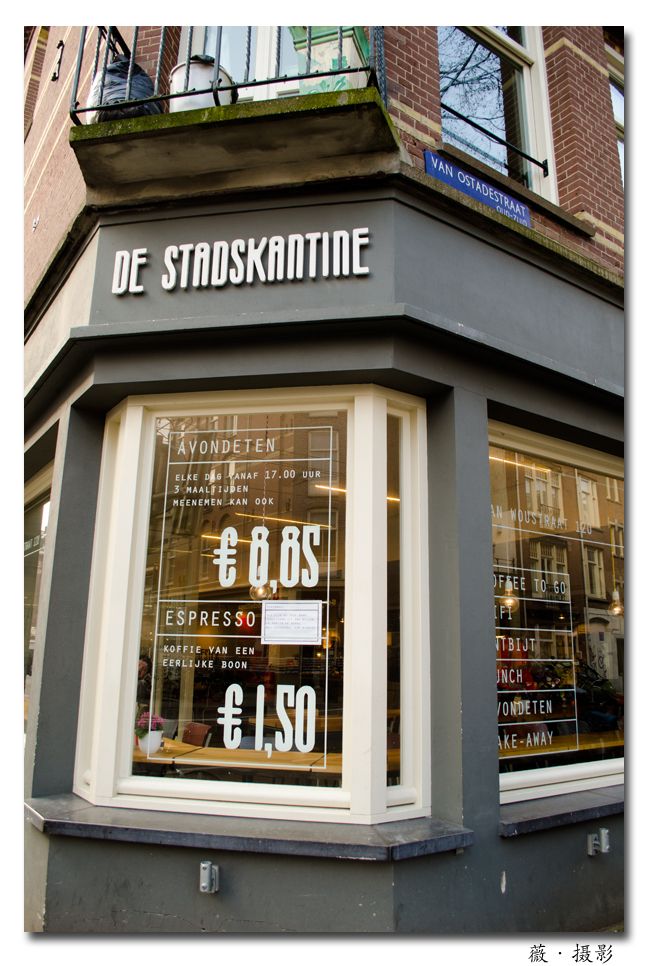 De Stadskantine
Good thing about De Stadskantine, is that you could dine here, even you do not have cash. Because they ONLY accept credit card :P
After we placed our order, we picked a window seat to enjoy the view out there.
Our seat by the window
The food was served quite fast, and we can't help to act like crazy tourists again, snap pictures of the food.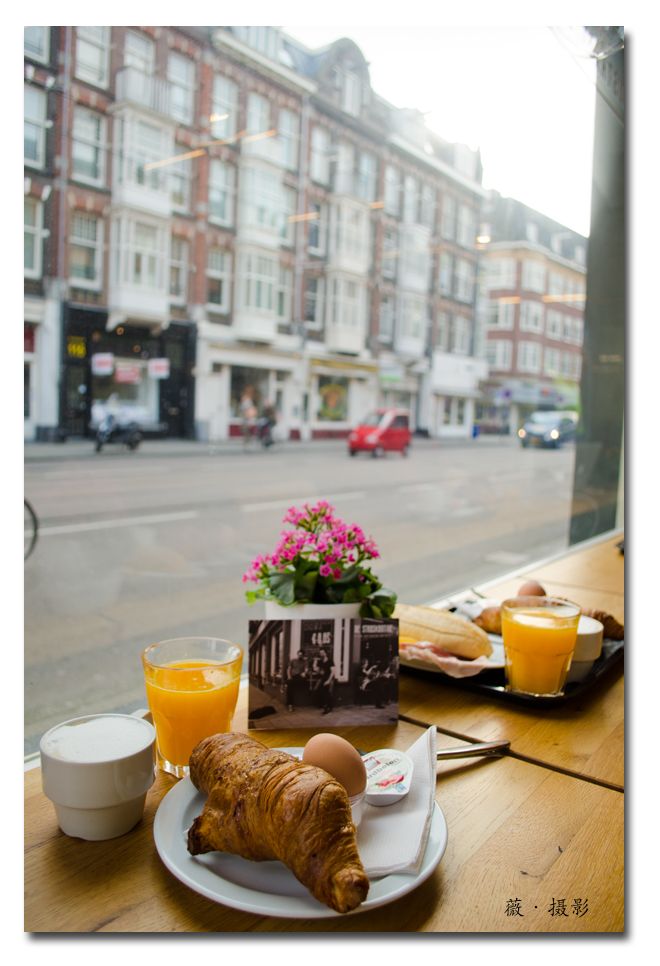 Our breakfast
They served pretty good croissant. After a week of croissant in Europe, I wondered if I would ever want to eat croissant in Singapore anymore. We paid 13.70Euro for whatever you see on the picture above. I had a smaller set of breakfast, croissant, egg, orange juice and coffee. While YH had a bigger set, croissant, egg, ham & cheese sandwich, orange juice and coffee.
The food is nothing to shout for. But if you're at that area, it's worth to come by and have some food at the nice environment at quite reasonable price.
Address:
120 Van Woustraat