Now that the Wedding Trilogy was over, I'm back to my routine life. And to my surprise, I'm kinda glad to back to routine for the first time for my life.
There's a dessert recipe in the food magazine I bought that I've been wanting to try. I didn't have any programme on Friday evening, so I've got all the groceries needed and start working on it!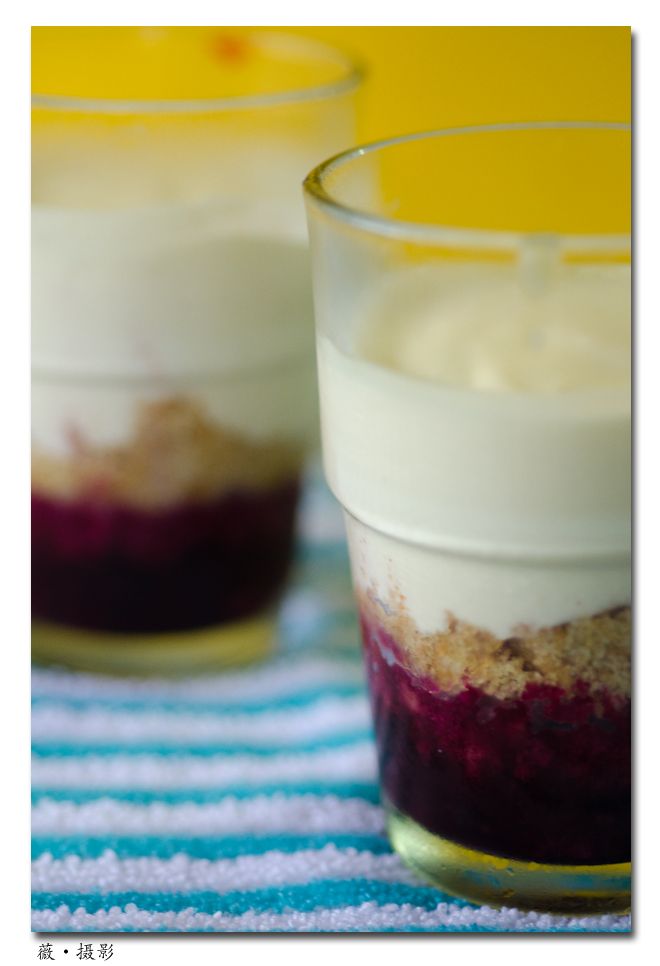 The desserts I made didn't seem as nice as the one in the magazine. First of all, I've got the wrong pot! These glasses are too high. In addition to that, I do not have blue torch, I could not caramelized the brown sugar on top. But still, I think they taste good.
However, too bad the Man didn't think so. The Man is not a cheese person, he thinks it's way too sour for him. So I have to add some honey on top for dressing before I served to him. To our disappointment, he still thinks it's sour! But oh well, he's a nice Man, he still finished them :)
I guess I'll make peach flavour in the future, berries are too sour. I hope this substitution will satisfy the man? Hopefully! =)
The recipe is available online, please refer to the
here
.