These things that I cooked tonight were so simple, I do not need to write any recipe here. They were all instant stuffs.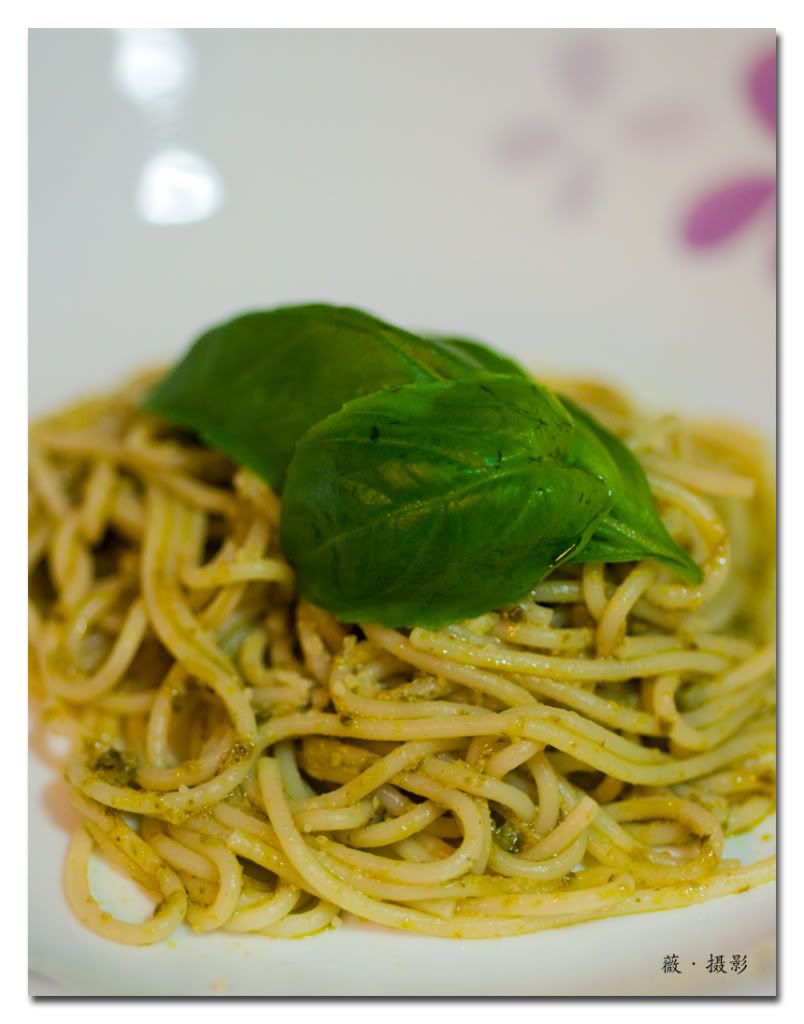 Angel hair with Pesto sauce from Marks and Spencer, sprinkled with Parmesan cheese and Basil leaves. Yummy!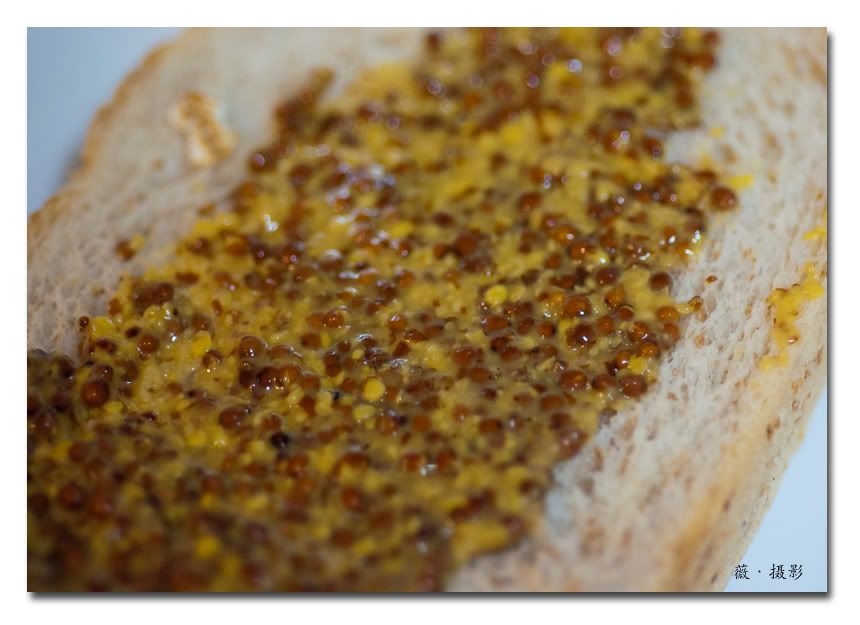 Discovered this wonderful mustard sauce yesterday when I had lunch with colleagues at a cafe. Fell in love with the sauce and can't resist to buy it from Cold Storage. I'm still having sore throat, so I only toasted the bread slightly.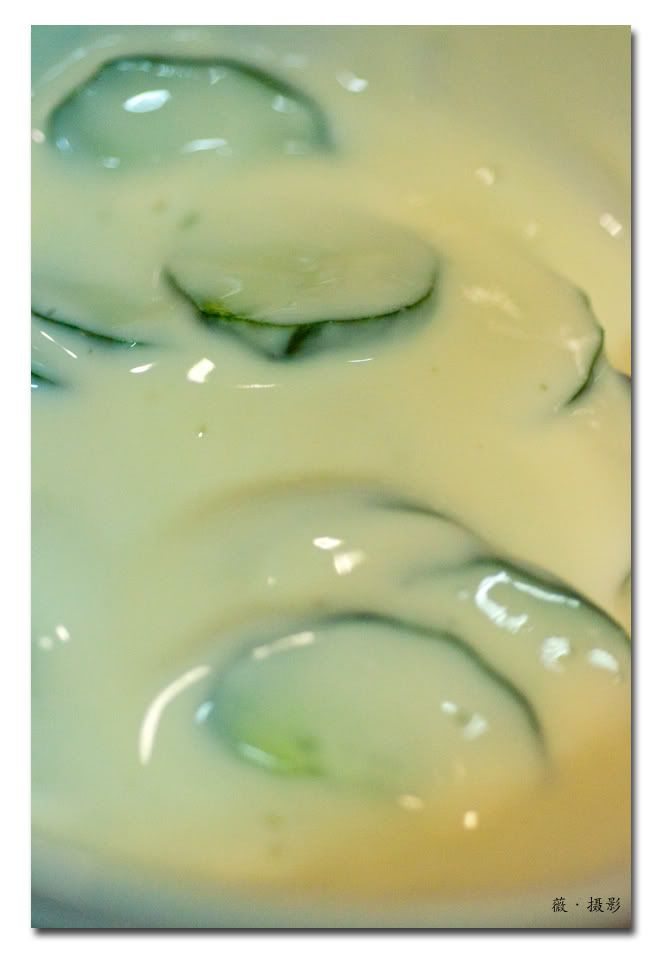 Half zuccini with a little bit of lemon juice, into a cup if plain yoghurt :)
That, made my healthy dinner.