The Man was out to a Christmas party that I decided to give it a pass. I decided to just be an Otaku for the day. It's my last Sunday in Singapore in year 2010, I should get enough rest for full recovery from the flu last week, and get prepared for Shanghai trip for X'mas.

For dinner, a meal that I never skipped, I made myself a beef & mushrooms sandwich. There were some thin sliced beef left from our Shabu Shabu party last Friday. I marinated them with garlic salt, pepper & some paprika before I went out for a run.

After the run, approximately one hour later, I pan fried some button mushrooms with butter & lemon juice, toasted the bread, pan fried the marinated beef with butter, and at the same time, boil the broccoli. I finished the fillings with some Italian parsley & Mozzarella cheese, yum!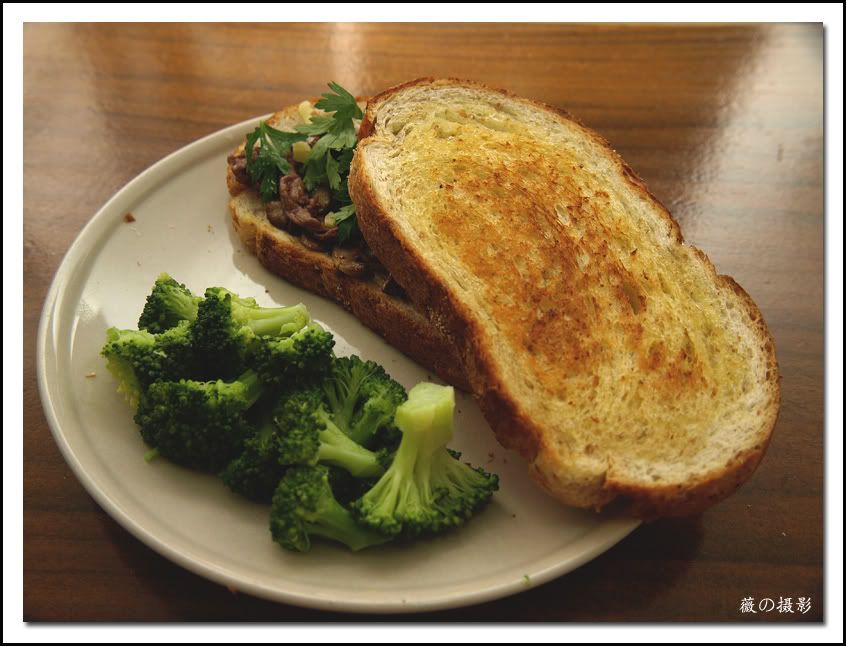 My Sunday dinner :)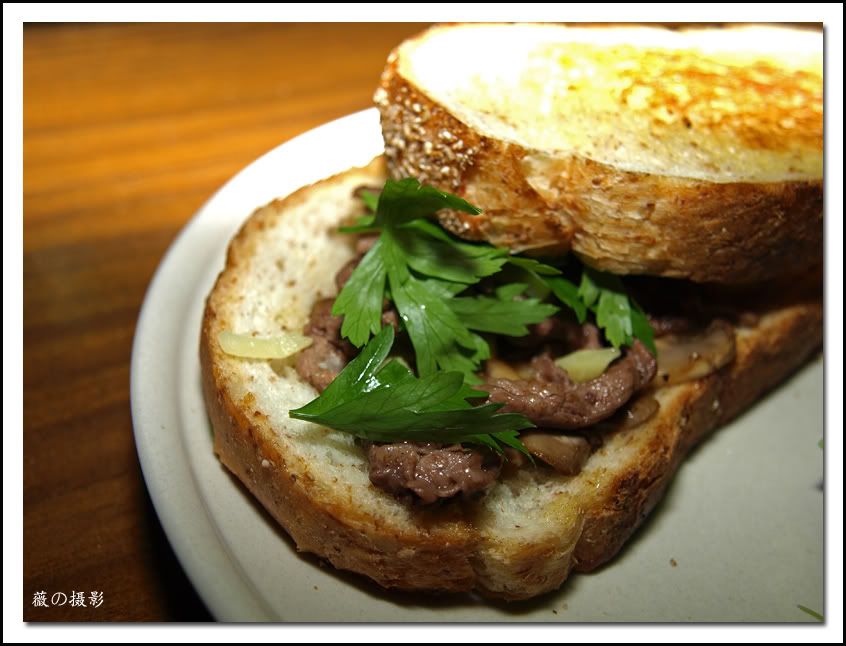 Close up of my sandwich
Satisfied!