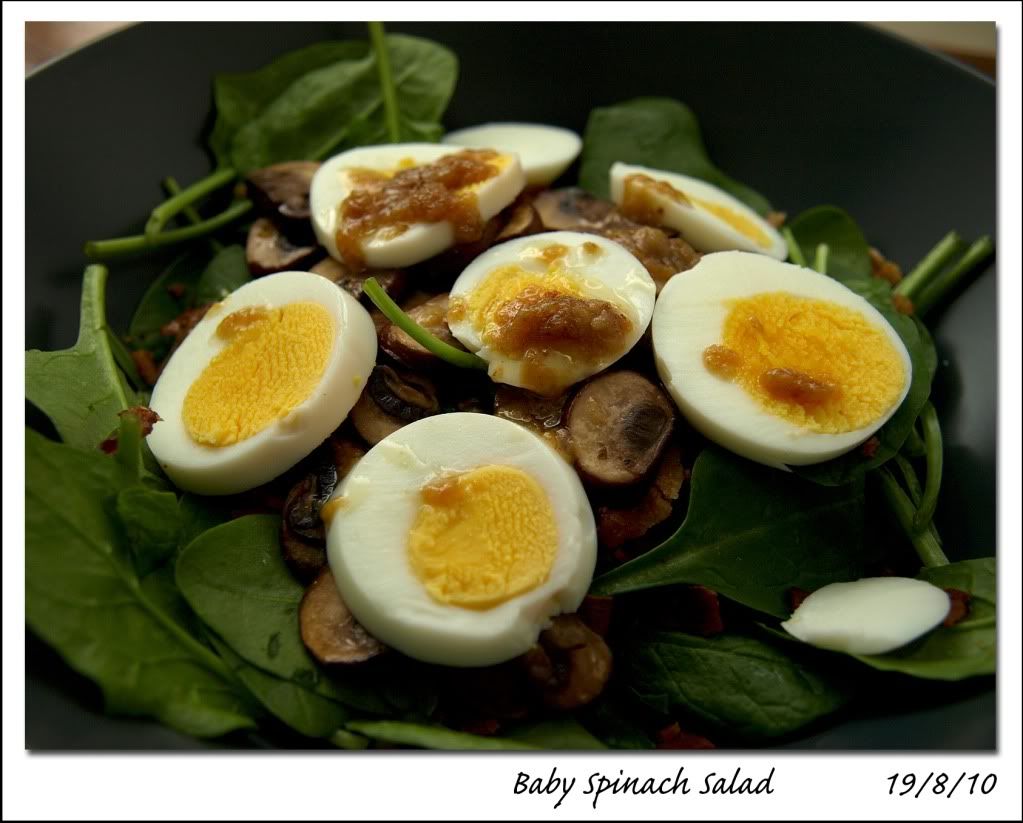 With food, again.
I do not know what's the difference before and after taking a break. Have I got more inspiration? Or have I got the idea of the "theme" I'd like to have?
I guess the answer, will be still a no. Unfortunately.
But today, after trying cooking this spinach salad, I just felt like making a record of it.
Please refer
here
for the recipe, from a website that I'm officially addicted to.